In her first job at Parker Aerospace, Ari Leon immediately noticed a pattern. In every executive career coaching presentation, someone mentioned, " … and then I got my MBA." The Cal State Fullerton alumna, who graduated in 2014 with a bachelor's degree in business administration-management, knew that she wanted to get hers, too, for a chance to move into upper management.
Enrolling in the College of Business and Economics' Fully Employed MBA program for working professionals, she never imagined how the experience would permanently change her perspective on what it means to be an executive, especially in the aerospace and defense industry.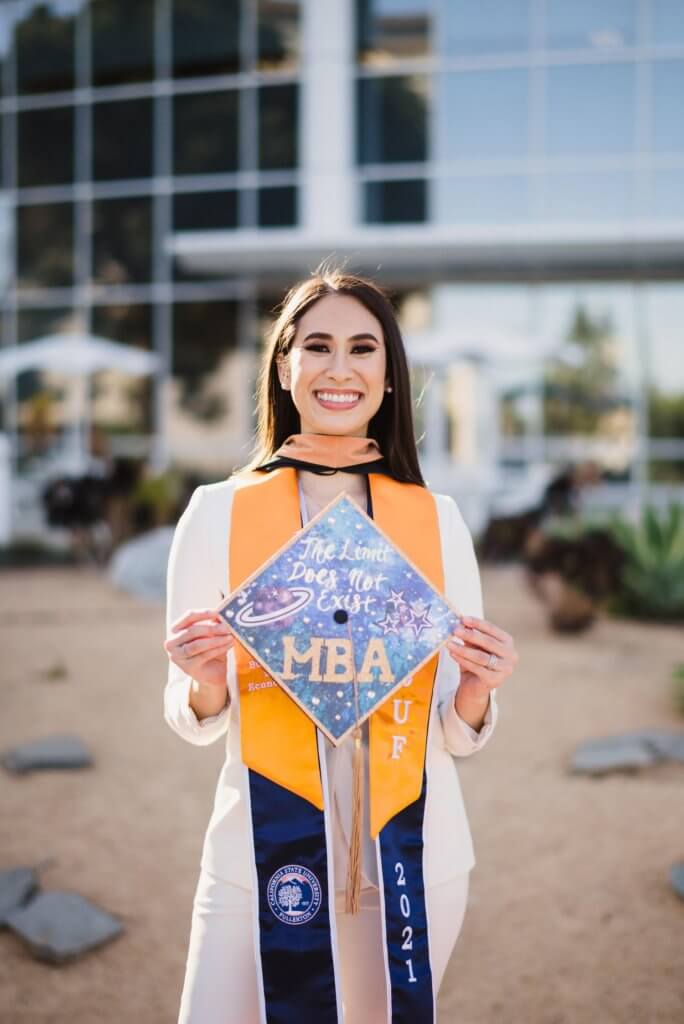 Now that Leon — who recently landed her dream job at L3 Harris Technologies — is graduating with her MBA, she reflects on her time as a graduate student at CSUF. Energized by her new macro-managerial view and amazed at how the challenges of the COVID-19 pandemic turned out to be a positive, life-altering and career-enhancing experience for her, she is ready for the next stage of her career.