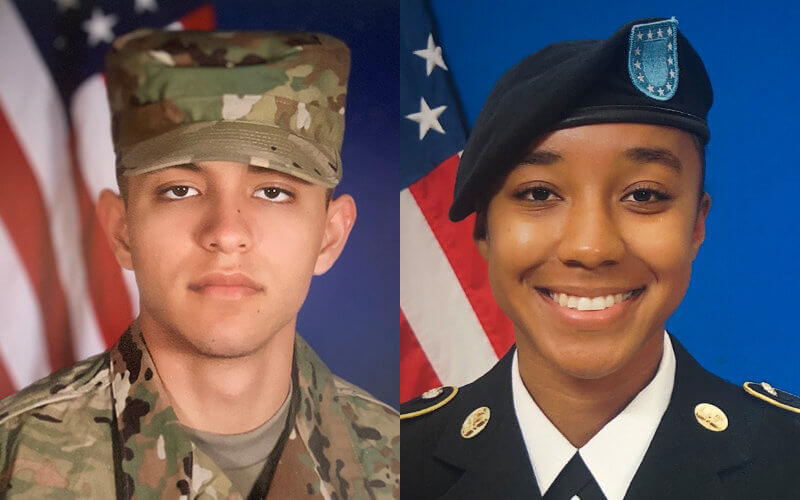 Nearly every week for the past four years, Taylor Hall has donned her Army ROTC uniform and headed to Cal State Fullerton.
Growing up, she didn't see many family members go to college or pursue their dreams. With several young cousins who look up to her, she felt it was her responsibility to be a role model.
"Every day they see me go out in my uniform and talk about how they want to be soldiers and go to college," she shared. "That is one of the main goals I have: to make sure they attend college and pursue their dreams. I want them to know that they can do anything they put their minds to."
Hall joins Cal State Fullerton's Class of 2021, graduating with a bachelor's degree in criminal justice. She is one of 19 ROTC cadets recently commissioned as second lieutenants in the U.S. Army.
"When I first joined the CSUF Army ROTC program, I admit that I was somewhat discouraged because I was the only Black female in the program. I had a feeling that I wouldn't fit in or belong," shared Hall. "However, the program has given me friends that I will have for a lifetime and it has taught me lifelong lessons."
One of those lessons was to never give up. "I had an extremely tough start to this year with the death of my grandfather. I did not know how I was going to manage a full load of classes, while also participating in the ROTC program," she said. "However, I managed to push through all of the challenges and graduate."
Post-graduation, Hall will begin her career as a military intelligence officer in the Army Reserves and prepare for the Basic Officers Leaders Course in April 2022. Using her criminal justice degree, Hall's long-term goals are to work for Homeland Security and the FBI.
Another graduating senior, Jonathan Contreras, joined CSUF's ROTC program to serve a "purpose greater than oneself." He also was inspired by his father's 20-year service in the military.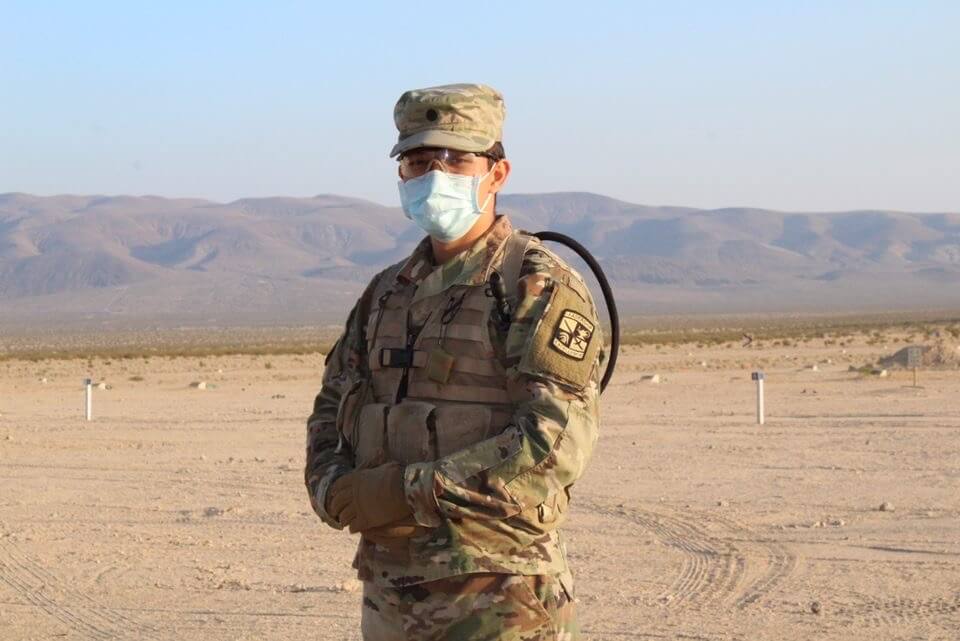 "The program helped me grow from a timid and shy person to someone who is more confident in his actions and actively looks to lead organizations to make them better," he shared.
Contreras, who is completing his bachelor's degree in kinesiology, plans to pursue a master's degree after serving active duty in the Army as a signal officer. The role involves maintaining the Army's voice, data and information systems.
"The biggest lesson I learned at CSUF was that you are your own biggest advocate. You must put in the effort, dedication and discipline to make yourself successful," he said.
One of his favorite aspects of the ROTC program was having opportunities to volunteer his time mentoring younger cadets. His advice to them: "Always believe in your ability. Be steadfast in your convictions, have the backbone to make the right decisions and never stray away from the Army values — loyalty, duty, respect, selfless service, honor, integrity and personal courage."