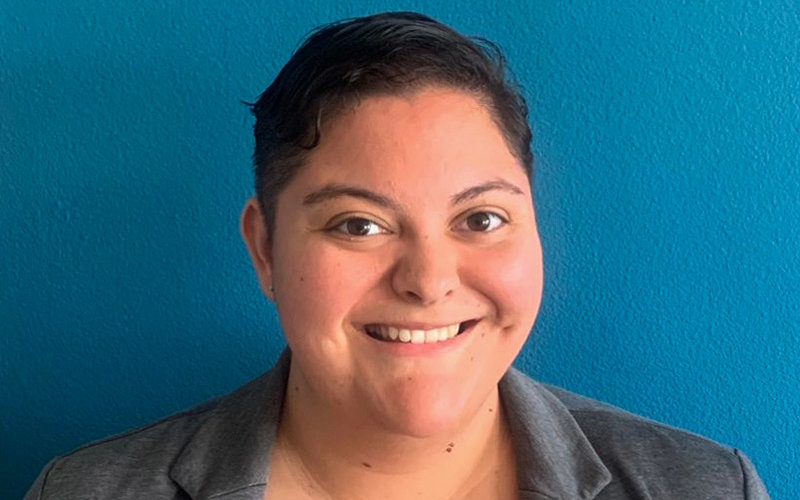 Gabi Cuna, a Cal State Fullerton Class of 2021 graduate who recently earned a bachelor's degree in psychology, was selected as this year's PRISM Award winner. The PRISM Award is presented by the LGBT Queer Resource Center and the Lavender Celebration Committee, which organizes the university's Lavender Recognition Celebration.
The award honors a graduating CSUF student within the LGBTQ community. Its acronym, PRISM, stands for someone who is passionate, resilient, insightful, social justice-oriented and strives to make a difference. Awardees are given a statue and a $1,000 scholarship.
Cuna has been involved in various student leadership roles for Cal State Fullerton's Latinx Community Resource Center and LGBT Queer Resource Center. Most recently, Cuna served as queer peers program assistant for the latter.
"During my time at CSUF, I greatly benefited from the NASPA Undergraduate Fellows Program and the mentorship of Connie Moreno Yamashiro (assistant dean of student affairs for the College of Humanities and Social Sciences), as well as countless student affairs professionals who supported me as a first-generation, queer, disabled student," Cuna said. "The Latinx Student Psychological Association was also pivotal to my success, introducing me to student leadership and encouraging me throughout the graduate school process."
Cuna will begin the University of Vermont's Higher Education and Student Affairs Administration Program this fall.