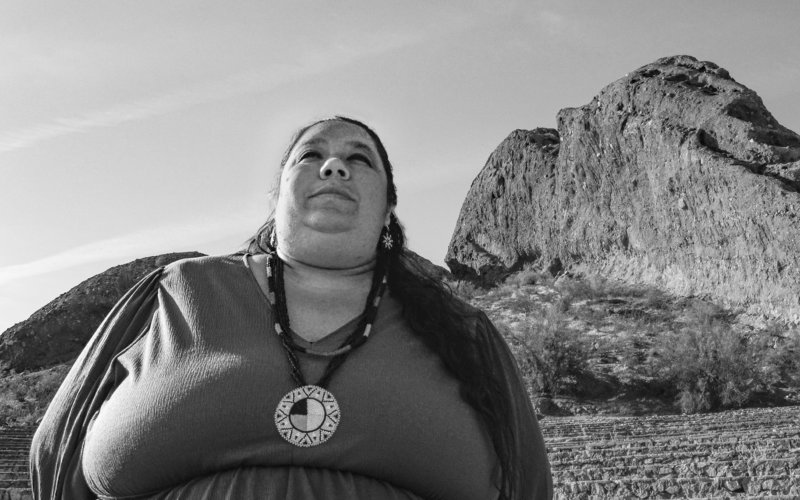 More than 5,000 American Indian and Alaska Native women and girls were reported missing in 2016, according to a recent study by the Urban Indian Health Institute. In addition, murder was cited as the third-leading cause of death among American Indian and Alaska Native women, with rates of violence on reservations up to 10 times higher than the national average.
The harrowing statistics "floored" Class of 2021 graduate Nicole Merton and inspired her senior project focusing on the human-rights crisis. The project, "Here… Our Voices, Our Missing and Murdered Indigenous Women Movement," involved traveling to various tribal areas in California and surrounding states to photograph more than 40 Indigenous women and children with red handprints over their faces — a symbol of solidarity with missing and murdered women.
"Through this project, I hope to reflect and remember the Indigenous women who have been lost or are still missing," explained Merton. "I asked each woman to write a personal statement sharing their stories, memories and connections to MMIW."
"I wanted to bring awareness to an issue that has not been talked about much," continued Merton, who heard about the rising international movement a year ago. "Every story I read, every podcast I heard made me sad, then angry, which pushed me to want to make a difference.
"My vision for this series is to touch lives and prove that you can stand up, speak up and that one day this epidemic will stop."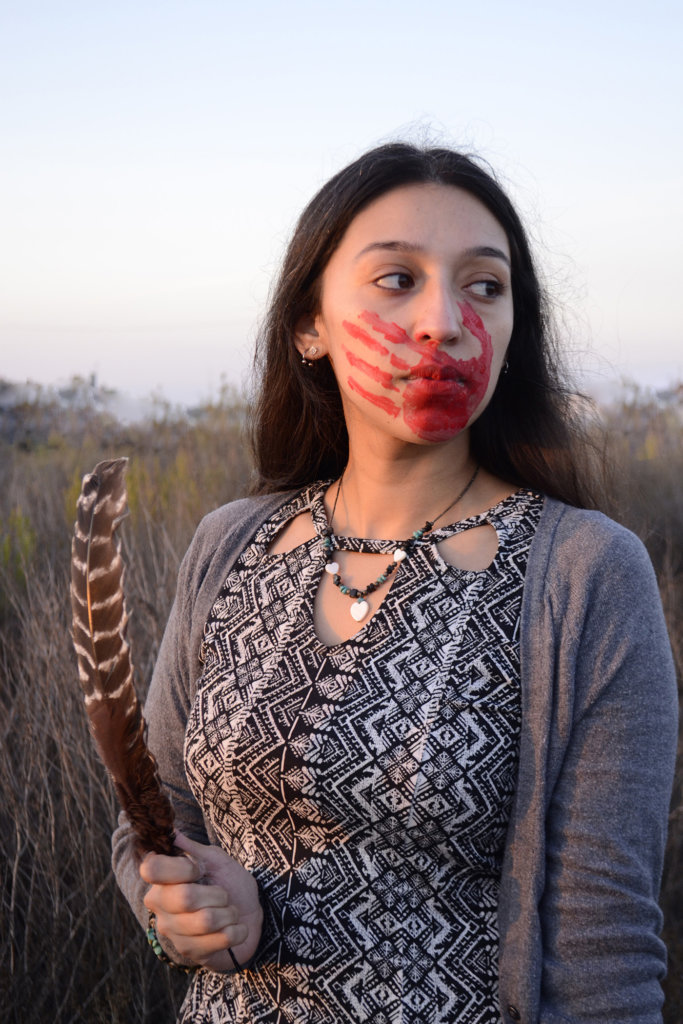 Merton recently learned she is of Mescalero Apache ancestry herself, which further fueled her interest in the subject.
"My father was never in my life, but I found out about my heritage through a DNA test and by connecting with uncles on my paternal side of the family," she shared. "Since then, I've been immersing myself in my culture, trying to learn everything I can."
A Fullerton College transfer student who had been taking photographs for 10 years, Merton chose to pursue a Bachelor of Fine Arts degree at Cal State Fullerton because of the strong reputation of its arts program.
"I have always loved art, but what inspired me to study art was how everything around us is connected to art in one way," said Merton. "Art has become an important tool to express what I'm feeling, thinking and want to communicate with others."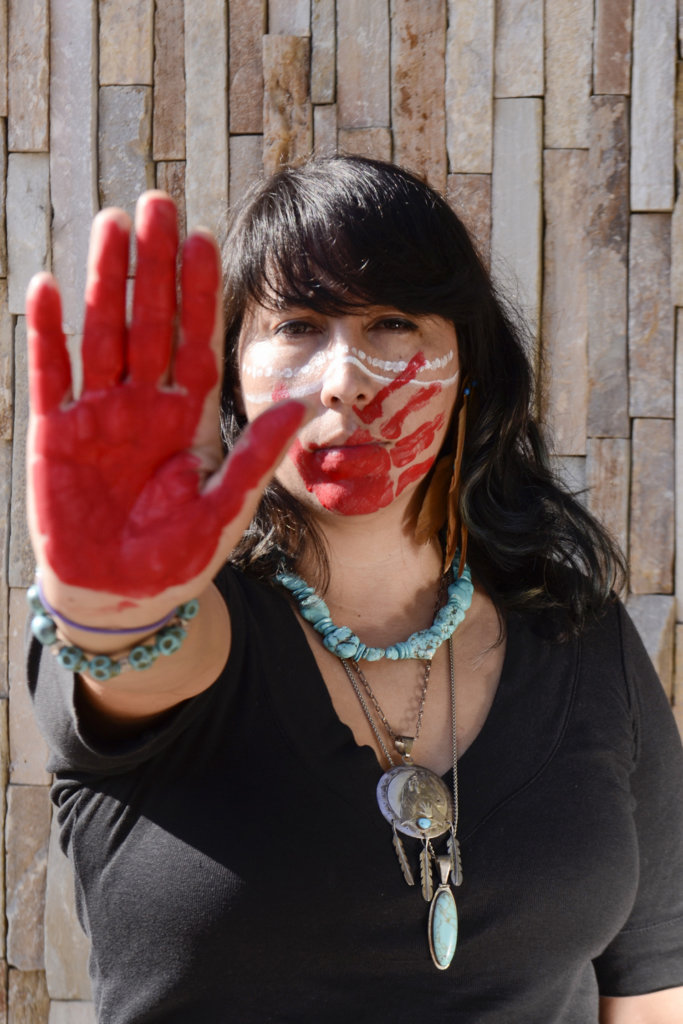 Post-graduation, Merton plans to continue her project and apply for graduate school — hopefully at CSUF — and teach photography.
"I want to set an example for my two sons that you can always do whatever you want, but you need to work hard at it to be the best you can be."