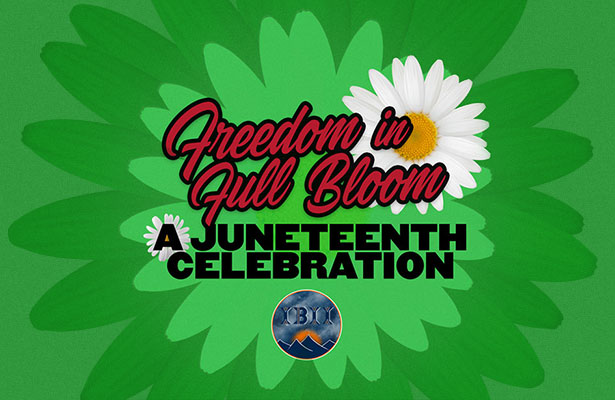 Juneteenth, which takes place on June 19, is a holiday memorializing the liberation of enslaved people in the United States. To celebrate, The Institute of Black Intellectual Innovation at Cal State Fullerton is curating a Juneteenth event at Segerstrom Center for the Arts this week.
Titled "Freedom in Full Bloom: A Juneteenth Celebration," the event will include interactive activities and artistic performances celebrating Black innovation and resilience in music, poetry, visual art and gardening.
About 200 people are scheduled to attend the event, said Natalie Graham, the institute's director and an African American studies faculty member. Graham, who is overseeing artistic curation of the event, has taught cultural studies for more than 12 years and is a published scholar whose research interests include food culture, masculinity and regional identities.
"I'm thrilled about the overwhelming support of the community and from Segerstrom," Graham said. "The fact that the event sold out in a week's time, is testament to the growing recognition of and support for Black people in Orange County."
Another Cal State Fullerton faculty member participating in the event is Jamila Moore Pewu, assistant professor of history specializing in digital humanities and new media.
Moore Pewu is the event's historical consultant, and her research interests include examining the historical, geographic and methodological perspectives posed by African Diasporic and/or Black Atlantic communities both past and present.
Gwen Alexis, lecturer in African American studies, will give a presentation that includes a pouring of libations and a reading of Margaret Walker's poem "For My People."
The event takes place at 3 p.m. on Saturday in Costa Mesa. More details are available on the Segerstrom Center for the Arts event page.