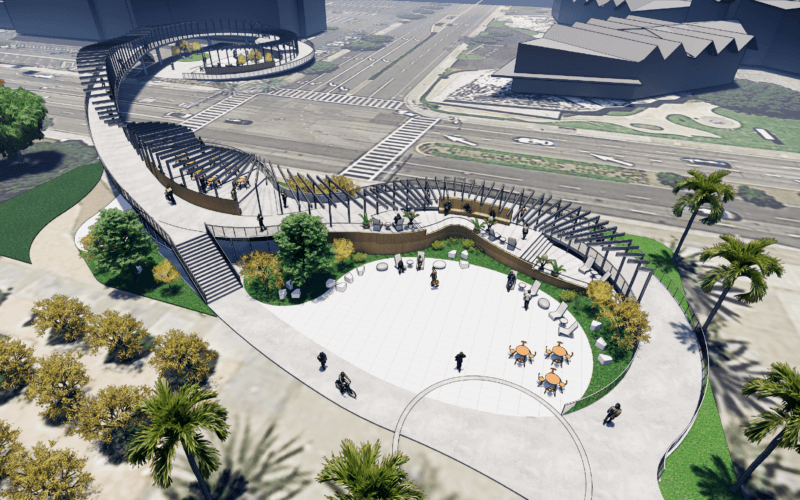 Cal State Fullerton is the recipient of two state budget appropriations — $1 million for the Fullerton Arboretum and $1 million that provides seed money to begin planning on "The Gateway" pedestrian bridge that will link the campus's College Park building with the main campus across Nutwood Avenue.
"We want to express our appreciation to State Assembly Member Sharon Quirk-Silva (65th district) and State Assembly Member Tom Daly (69th district), both of whom requested funding for the Fullerton Arboretum; and to Speaker of the Assembly Anthony Rendon (63rd district), who supported the funding and was critical in seeing that it was secured in the budget," said President Fram Virjee.
"Critical to the funding for the pedestrian bridge was State Assembly Member Phillip Chen (55th district), and State Senator Josh Newman who requested and advocated on the behalf of the university. Again, Speaker of the Assembly Anthony Rendon was critical to securing the funding."
Fullerton Arboretum Receives $1 Million State Budget Appropriation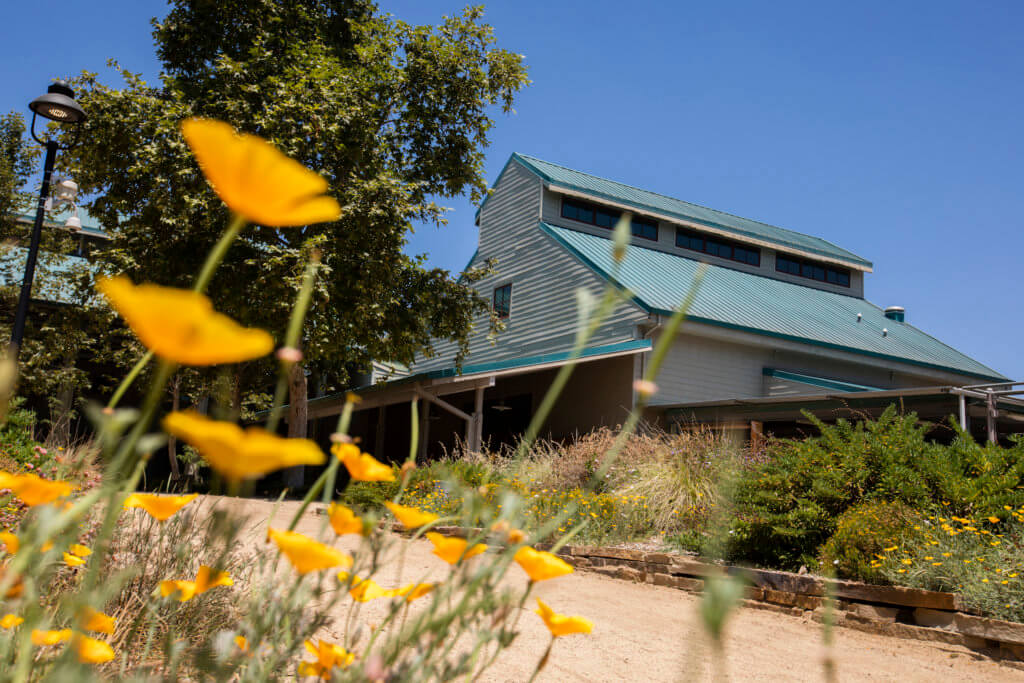 Cal State Fullerton's botanical garden makes plans for ongoing sustainability and educational projects as they look to a post-pandemic future.
This funding comes at the perfect time, as the self-supporting arboretum grapples with a monetary loss of more than $848,240 due to the COVID-19 pandemic. The arboretum's reopening provides opportunities to create new, sustainable ways of preserving the gardens and raising funds for the future.
"There is a significant backlog of special projects throughout the gardens as funds were used to cover garden operations during the closure," says Fullerton Arboretum Director Greg Dyment. "Until revenue streams can be rebuilt, we'll require additional funds to cover daily expenses and improvements to our facilities and living collections."
The funding will help the team do just that, providing a way for the arboretum to continue operations while focusing on projects, including:
Rehabilitating the aging lake and stream system: The arboretum will work with faculty and students from the College of Engineering and Computer Science and the College of Natural Sciences and Mathematics to demonstrate cutting-edge technology for water conservation, irrigation and ecosystem sustainability.
Completing the "Friends Outdoor Terrace" at the Bacon Pavilion: The terrace will be built using sustainable materials and provide future financial support for the arboretum by way of future facility rentals.
Updating educational interpretive signage: Current interpretive signage is more than 30 years old. The new signs will include information regarding academic research on rare and endangered plants, and highlight conservation efforts underway for living collections.
Repairing the historical Heritage House roof and chimney: For decades, the Heritage House has provided students with a peek into the past of Fullerton. Repairs will help maintain this piece of Californian history for years to come.
While these efforts will cost far more than $1 million to complete, the state of California budget appropriation will be leveraged to raise additional funds to see these projects come to fruition.
About Fullerton Arboretum: Fullerton Arboretum is a 26-acre, Level IV ARBNet accredited botanical garden located on the California State University, Fullerton campus. The arboretum preserves and promotes stewardship of worldwide plant diversity and regional agricultural heritage, and serves faculty, students and the broader community through education and scholarly activities. Fullerton Arboretum is a self-support unit within CSUF Extension and International Programs.
CSUF Receives $1 Million to Start Planning of Pedestrian Bridge
New 'Gateway' bridge will protect pedestrians and improve traffic flow.
Cal State Fullerton also secured $1 million in funding to begin planning for the building of a new pedestrian bridge that would span a key campus crossing at Nutwood and Commonwealth avenues. This bridge would protect pedestrians (including university students, faculty and staff), reduce accidents, mitigate neighborhood concerns, improve traffic flow, reduce vehicle trips and encourage walking and biking.
College Park, a workplace and class space for thousands of students, faculty and staff, is separated from the main campus across Nutwood Avenue. The vast majority of these employees and students cross Nutwood daily to reach the main campus.
"More than 10,000 students cross Nutwood Avenue each day," said Greg Saks, vice president for university advancement. "This area has been the site of injury-related accidents, non-injury accidents and countless 'near misses' that have gone unreported.
"It is particularly dangerous for the more than 1,700 students with visual, hearing or mobility disabilities, many of whom need access to College Park for classes or resources."
The bridge will also improve traffic flow, as approximately 22,000 to 26,000 vehicles travel on Nutwood Avenue between the freeway and State College Drive on any given weekday. Finally, it is hoped that this bridge would encourage walking and bicycling.