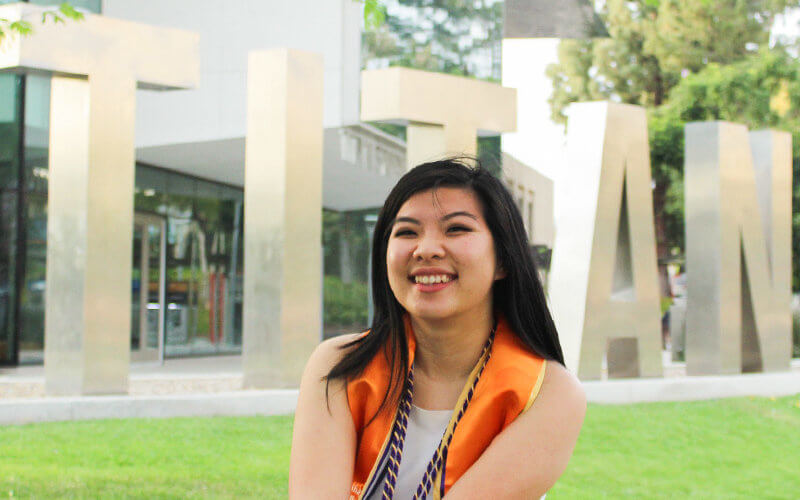 Growing up in Los Angeles, Kathy Au's parents strongly encouraged her to be a role model to her younger siblings by earning both a high school diploma and a bachelor's degree.
Now as a proud member of Cal State Fullerton's Class of 2021, business graduate Au is celebrating her accomplishments and beginning a career in human resources with Santa Ana-based Behr Paint.
Looking back on her path to achieving a degree, she notes that CSUF's career focus, support services and co-curricular activities all played a role in maximizing her Titan experience and empowering her as the first in her family to graduate from college.
"There can be a lot of pressure as a first-generation student, but Fullerton provided a lot for me," said Au, who made friends through the co-ed business fraternity Delta Sigma Pi, and found academic and career support at the campus' writing center and through advisers.