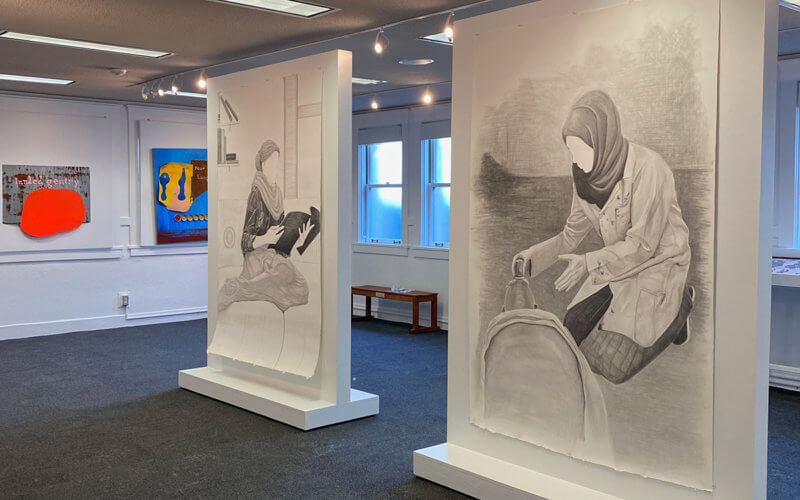 A group exhibition featuring the work of nine Class of 2021 Cal State Fullerton artists currently is on display at Anaheim's Muzeo Museum and Cultural Center through Aug. 29.
In partnership with CSUF's Begovich Gallery, "CSUF MFA at Muzeo" showcases pieces from Master of Fine Arts graduates, including Yara Almouradi, Amanda Carrigan, Caitlin Christianson, Negin Hedayat, Allison Holland, Matt Key, Hadley Mattwig, Aimee Scholz and Niccole Ugay.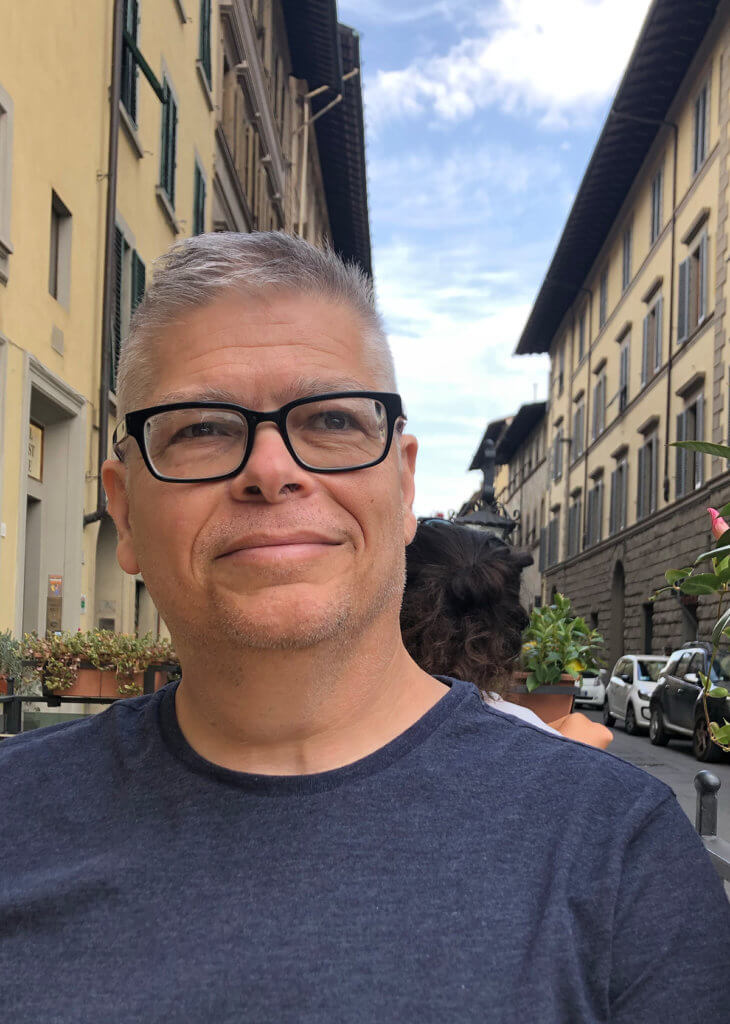 "Due to the pandemic, my thesis show, 'Deep Fake,' was not available to be seen by the outside public," said artist Matt Key. "This unique opportunity for me to show my work in a public setting is an unexpected silver lining to the COVID cloud we have been under."
Using such materials as oil and acrylic paint, urethane rubber, steel and wood, Key's work engages viewers in such themes as existential dread, the plasticity of language, comedic pathos and art history.
"I began my MFA late in life. I graduated from The School of the Art Institute of Chicago in 1996, after which I pursued many art-related jobs and was a stay-at-home dad," shared Key. "Now that my children are older, I wanted to re-engage with the art world and CSUF was a great fit for me.
"The professors in the art department helped to guide and push me toward new ways of making art," he continued. "Now that I have my degree, I plan to continue making and showing work in Southern California and teach art at the college level."
Niccole Ugay, whose work consists of 26 monoprint paintings using found images from magazines and social media, explores the complexity of people and their emotions and experiences.
"I am honored to be involved with my fellow CSUF grads at Muzeo — it's such a privilege to have my work recognized outside of school," said Ugay, who works as a freelance artist and will be teaching a class at Golden West College in the fall. "With my last year at CSUF being overshadowed by the pandemic, it's a nice way to close out this chapter of my life."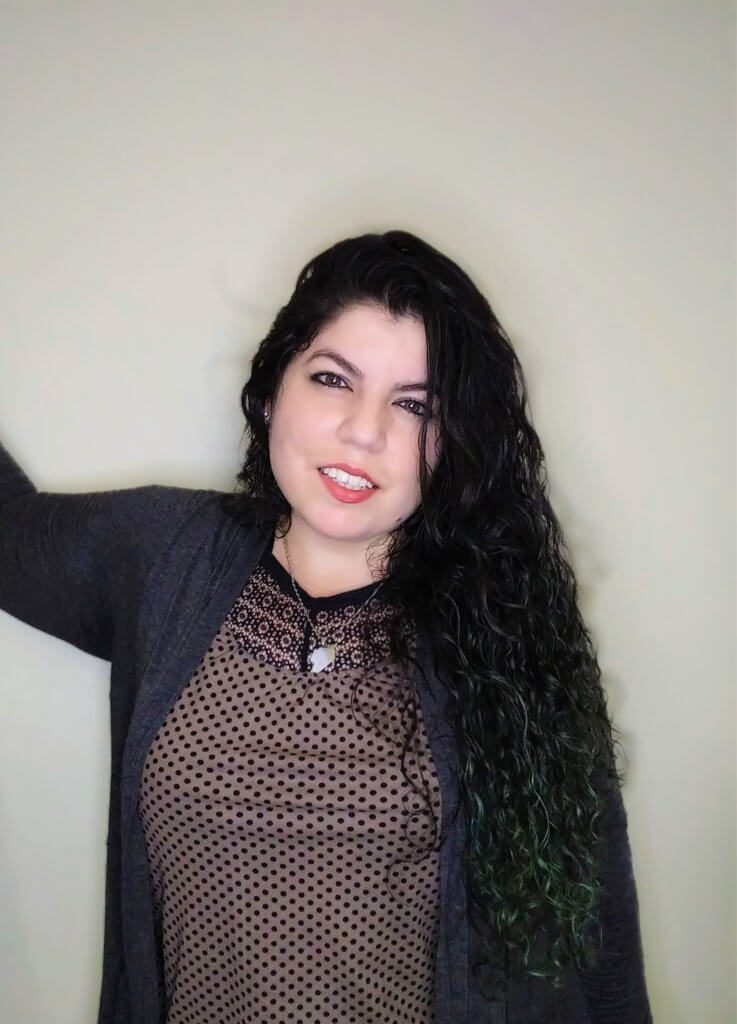 A third Titan artist, Yara Almouradi, is exhibiting a collection of drawings documenting the humanity of Syrian refugees.
"With the growing global far-right, anti-refugee, misogynistic and xenophobic rhetoric, it is important to showcase a sample of real Syrian women going about their daily routine. These drawings are part of a larger, ongoing series created to counter Western media output regarding the Syrian Revolution and refugees, a subject close to my heart as a Syrian American."
Almouradi shared that Cal State Fullerton played a significant role in expanding her knowledge of the art world and its many facets. She also credits peers and colleagues for fostering a diverse exchange of ideas.
"Representation is invaluable," she explained. "To be an Arab American artist showcasing my work about Syrians, in a city that is home to a large Arab American population and in such a prominent cultural space, is truly a wonderful opportunity."