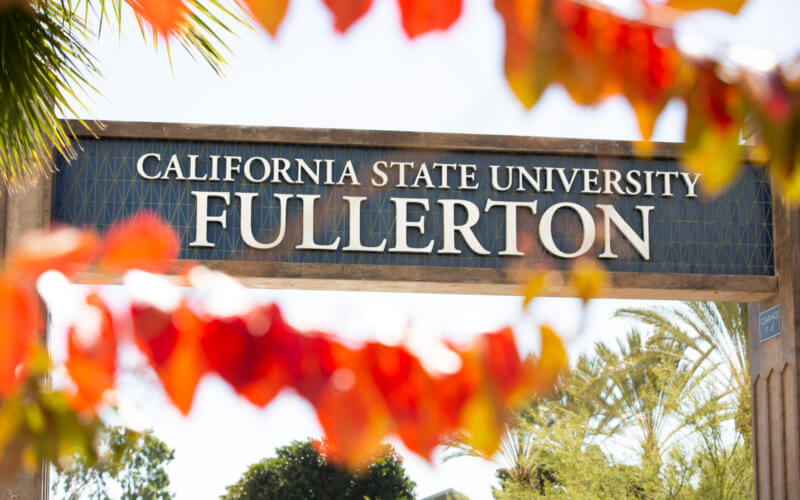 High graduation rates and strong social mobility, low-cost tuition, and low debt for students propelled Cal State Fullerton to its No. 5 ranking for the 2021 "Best Bang for the Buck" in the Western United States, according to Washington Monthly. CSUF's ranking is up from No. 16 on the magazine's 2020 list.
Washington Monthly announced Tuesday that it reviewed data from 1,466 campuses in 50 states and ranked the four-year institutions by isolating their social mobility metrics and asking "what the colleges can do for the country" by helping non-wealthy students attain "marketable degrees at affordable prices."
CSUF jumped to No. 9 on Washington Monthly's 2021 Master's University list; up from No. 29 in 2020. This list highlights campuses that award almost exclusively bachelor's degrees and that focus on arts and sciences rather than professional programs, based on the colleges' and students' contribution to the public good in three broad categories: social mobility, research, and promoting public services.
According to Washington Monthly, about 82% of CSUF graduates are above 150% of the poverty line, 75% graduate within eight years, and the net price for families below $75,000 income is $6,268.
Cal State Fullerton is in the top 1% of the nation's four-year universities helping low-income students reach financial success, according to the 2020 Social Mobility Index developed by CollegeNet.