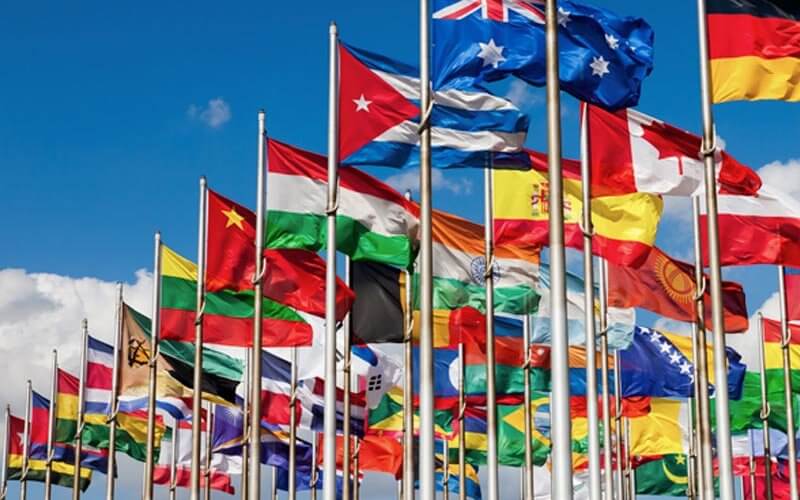 The U.S. Department of State's Bureau of Educational and Cultural Affairs named Cal State Fullerton as one of its inaugural Fulbright Hispanic-Serving Institutions Leaders.
The university was one of 35 Hispanic-Serving Institutions honored Wednesday during this year's Hispanic Association of Colleges and Universities Annual Conference for its engagement with the Fulbright Program and promotion of Fulbright opportunities on its campus from 2019 to 2021.
The distinction recognizes a strong partnership with the program and encourages students and faculty to pursue Fulbright opportunities.
The Fulbright Program, now in its 75th year, is the U.S. government's flagship international educational exchange program. Fulbright offers grants to students, scholars, teachers and professionals, both for U.S. citizens to go abroad and for non-U.S. citizens to study in the U.S. Some 8,000 grants are awarded annually across academic disciplines to applicants from the U.S. and 160 countries.
"Our university-wide goal to further illuminate the 'S' in Cal State Fullerton's HSI designation is coming to fruition with many intentional efforts to better serve Latinx students, bolster international scholarly activity, and promote inclusive values both in the U.S. and abroad," said President Fram Virjee. "We are proud of this inaugural distinction and grateful to all of our faculty, staff, students, and alumni whose academic excellence and support create Fulbright opportunities for all Titans everywhere."
Shari Merrill, CSUF study abroad associate director, said Cal State Fullerton supports Fulbright applicants through the rigorous application process by providing faculty mentoring and tailored programming.
"We have very engaged faculty members who are willing to provide feedback to students," Merril said. "Students can find mentors on campus with expertise in what they're applying for — whether it's a teaching assistant opportunity, a research opportunity or a performing arts opportunity."
Fourteen Cal State Fullerton students have participated in the U.S. Student Program since 1975, according to the Fulbright Grantee Directory.
From 1965 through 2020, 58 Titan faculty scholars have taught or conducted research abroad and 17 visiting scholars have conducted research at CSUF, according to the Fulbright Scholar Directory.
Merrill said the program seeks diverse and authentic applicants who see education as a path toward global connection, tolerance, advocacy and service.
Titans often make ideal Fulbright candidates, given their diverse life experiences and demonstrated resilience in such challenges as the pandemic, Merrill said.
"Our students want to connect, and they're curious," Merril said. "They want to know not just about people abroad, but they also want to know what's going on in our community. That translates very well in the global context."