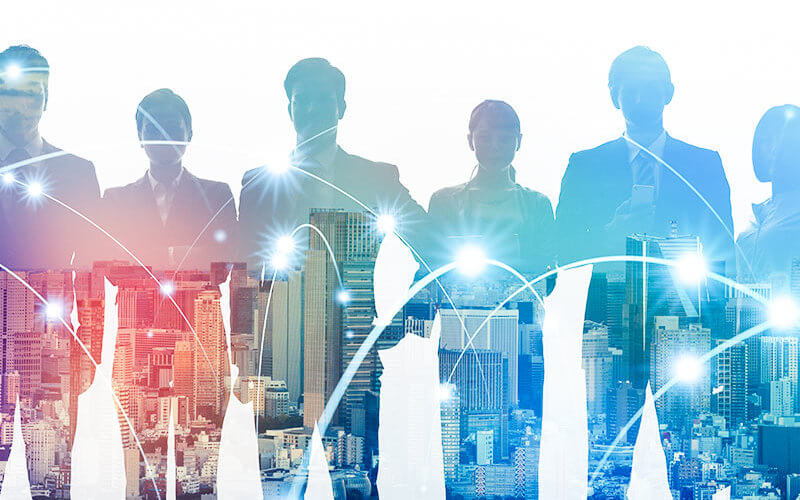 To thrive in the field of city management, budding professionals need hands-on experience and a supportive, knowledgeable mentor. That is precisely what four Cal State Fullerton graduate students are receiving in the City Management Fellowship Program.
Now in its 10th year, the program is a partnership between CSUF's Master of Public Administration Program and the Orange County City Managers Association.
The CMFP pairs exceptional M.P.A. students with Orange County mentors, enabling students to gain practical experience by working directly with city leaders.
Three women are among this year's mentors, which is notable for a field where more than 80% of city managers are men, according to Shelly Arsneault, professor of political science/public administration and director of the CMFP.  
City managers meet with fellows throughout the academic year, fostering opportunities to attend city council meetings, network within the community, work on specific initiatives and participate in city management workshops.
The program also provides each fellow with a $1,000 scholarship and membership to the Municipal Management Association of Southern California.
"Students get a terrific behind-the-scenes look at Orange County city management, learning about different challenges that a large city like Irvine faces versus a smaller city such as Fountain Valley," said Arsneault. "This year, our workshops will cover topics ranging from economic development and addressing the homelessness crisis, to engaging residents in diverse communities."
Graduate student Elizabeth Talavera chose to pursue an M.P.A. at CSUF specifically because of the CMFP.
"As a first-generation Latina, I didn't know anyone who worked in government," she shared. "I knew if I could get into the City Management Fellowship Program, it would help me get a foot in the door and access to mentorship in the public sector."
Talavera works as a community ambassador for the city of Moreno Valley, a role in which her experiences at CSUF have helped her excel. In her career, she wants to serve marginalized communities and someday become a city manager for her hometown of Perris.
Having worked for the city of Brea her entire career, as a receptionist and advancing to a management analyst, M.P.A. student Melissa Davis was intrigued by CMFP.
"I was interested in learning about government in other cities, as I have been with Brea for 13 years," she said. "Because cities often go through similar challenges, they typically work collaboratively. This was a perfect opportunity for me to broaden my experience and apply new skills to my current role."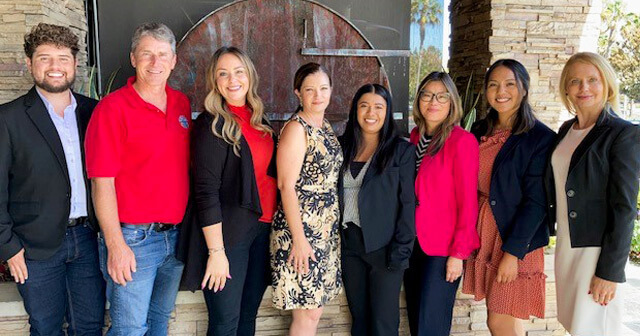 The 2021-22 class of fellows and their mentors are:
Fellow: Melissa Davis
Mentor: Marianna Marysheva, Irvine city manager (interim)
Fellow: Stacey Morales
Mentor: Lisa Kim, Garden Grove deputy city manager
Fellow: Benjamin Soto
Mentor: Rob Houston, Fountain Valley city manager
Fellow: Elizabeth Talavera
Mentor: Jennfier Cervantez, Rancho Santa Margarita city manager
To learn more about the City Management Fellowship Program, visit the program's website.