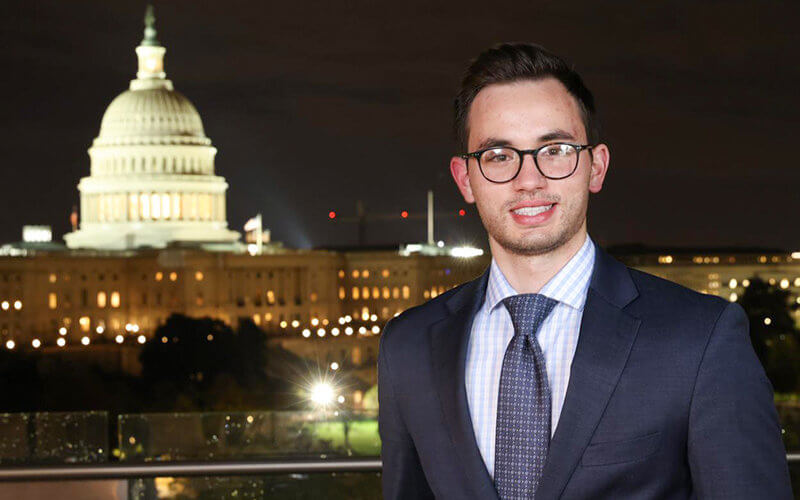 Zachary Zirzow was a sophomore in high school when an accident left his father paralyzed and drove his family into deep medical debt. The experience motivated Zirzow to pursue a career in law and politics and advocate for more affordable health care.
The Cal State Fullerton senior majoring in philosophy and minoring in political science was one of 26 California students to complete a Washington, D.C. internship during the fall semester as a Panetta scholar.
"There is no safety net to ensure that everyday citizens wouldn't have to deal with bankruptcy if they have some sort of serious accident," Zirzow said. "It caused me to take a deep dive into the mechanisms that allow this to occur, and how one can change them."
The Panetta Institute for Public Policy, founded in 1997 by former Secretary of Defense Leon Panetta and his wife, Sylvia Panetta, provides study opportunities in government, politics and public policy. Its Congressional Internship Program selects participants from the California State University system, Dominican University of California, Saint Mary's College of California and Santa Clara University to learn the legislative process firsthand while interning for the U.S. House of Representatives.
The president of each institution nominates one Panetta scholar per year to the annual program, which begins each August with a two-week orientation at the Panetta Institute in Cal State Monterey Bay followed by an 11-week internship in Washington, D.C.
The program returned in person this year after operating fully online in fall 2020 due to the COVID-19 pandemic. Zirzow interned for the office of U.S. Rep. Scott Peters (D-Calif.) who oversees California's 52nd Congressional District including Coronado, Poway and northern San Diego.
Despite dabbling in governance on Cal State Fullerton's Moot Court team, Resident Student Association board of trustees, and Associated Students, Inc. Lobby Corps Commission, Zirzow had always wanted to gain legislative experience in Washington, D.C. and learn how to impact politics on a national scale. However, he wasn't sure he could finance it on his own.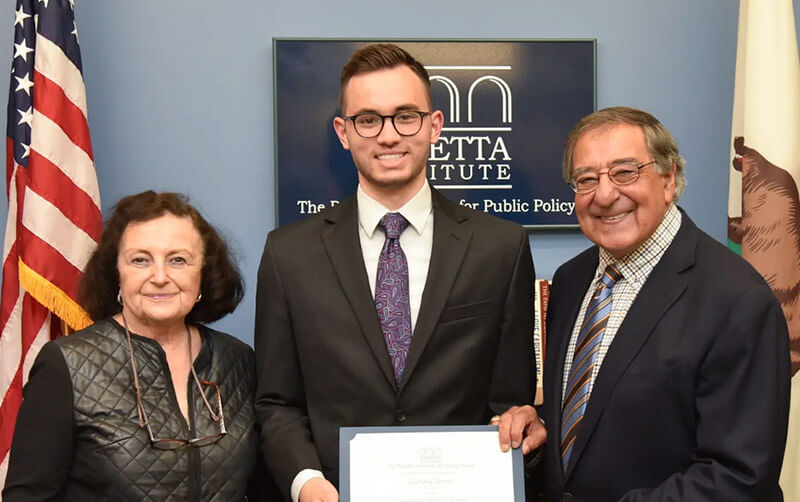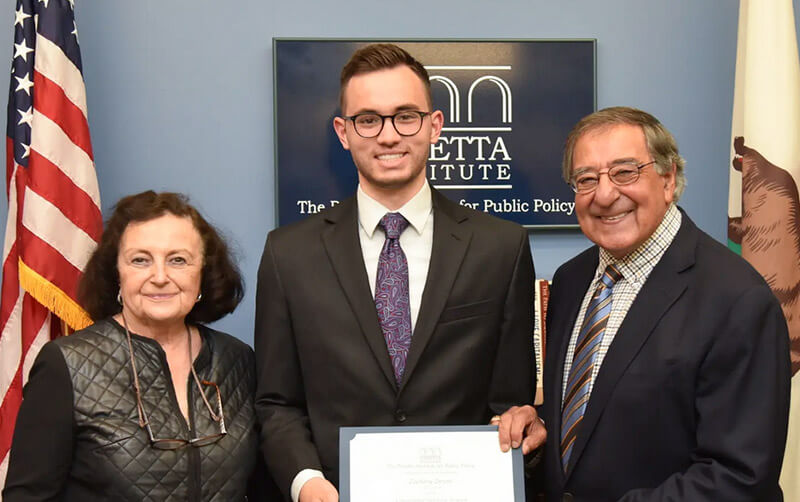 "Not many people, including myself, have the financial flexibility to do an unpaid internship and pay for housing in one of the most expensive areas in the country," Zirzow said. "This opportunity to have a fully funded experience in D.C. for three months is truly unique and difficult to come by."
As an intern, Zirzow said he helped legislative staff by acting as a liaison between the constituents and the office and contributing to such communications work as speeches or brief summaries of bills.
"It really cemented my interest in entering D.C. politics," Zirzow said. "I think D.C. is often so mystified, as if only Ivy League graduates can enter D.C. politics and make a difference, but all people can make an impact on legislation."
Zirzow said his philosophy coursework at Cal State Fullerton, especially an introductory course he took with Jonathan Shoemaker, lecturer in philosophy, built a strong foundation for starting his career in politics. Zirzow maintains a 4.0 GPA and plans to graduate next fall.