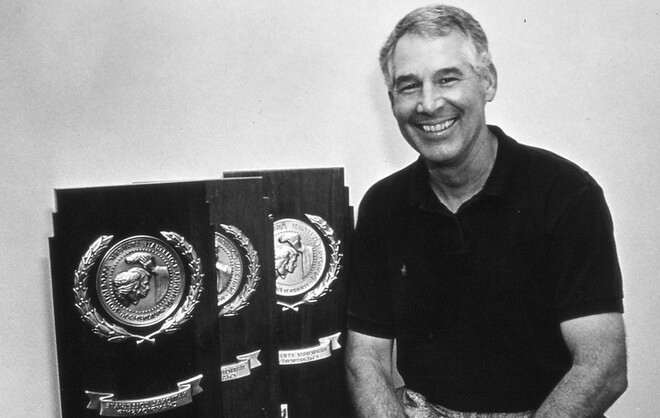 Cal State Fullerton Athletics is set to unveil the statue of legendary head coach Augie Garrido, at 10:30 a.m. on Saturday, Jan. 29.
The ceremony will feature guest speakers such as Titan greats, Phil Nevin, Mark Kotsay, Dave Snow, Mike Wilson and others. Tours of the clubhouse will be given to all in attendance following the unveiling of the statue.
The Titans baseball annual alumni game will take place after the statue unveiling. First pitch is scheduled for 2 p.m. with the alumni batting practice set to take place at 12:20 p.m. Both the ceremony and alumni game are free and open to the general public. Continue reading at Fullerton Titans.