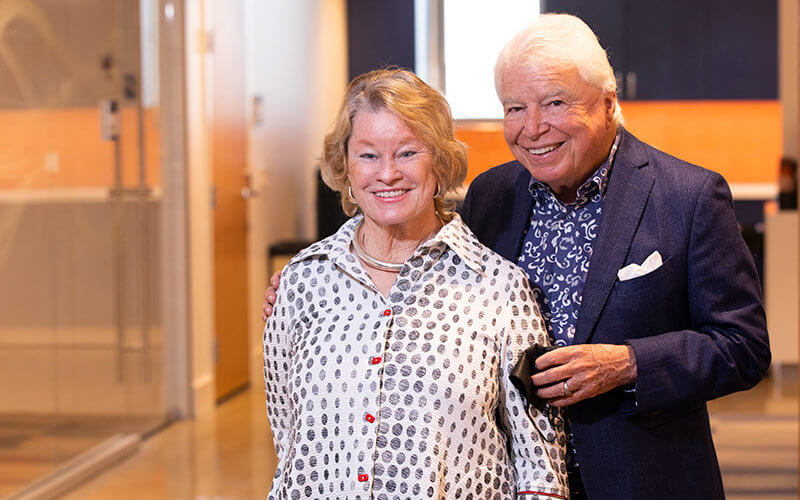 Delayed for several months because of the pandemic, the Lawrence de Graaf Center for Oral and Public History held its long-awaited ribbon-cutting ceremony to celebrate the center's new space with a nod to donors and supporters.
Now home to more than 6,200 oral histories, this new space not only allows the center to expand its teaching and learning activities but also ensures that the collection is well maintained.
"In the 1960s, capturing an individual's story became a way for many historians to add new voices to the historical record that had not been part of the discussion—those who are not well known and not famous," said Natalie Fousekis, professor of history and the center's director. "So while our archives contains stories of political leaders in the region, such as Richard Nixon, it also includes those of Japanese Americans incarcerated during World War II, African Americans working for civil rights, Mexican Americans working in the fields and advocating for their rights, Vietnamese Americans who settled in the region after the Vietnam War, and many others."
The event also acknowledged the recent gift of $500,000 contributed by Wylie and Bette Aitken, who both attended Cal State Fullerton.
Aitken, having received the benefit of a CSUF education, was awarded a scholarship to law school and went on to a successful legal career, which led him to become a nationally recognized trial lawyer.
"Bette and I grew up here in the OC and this project has collected and will continue to collect so many important stories which would otherwise be lost.
"I was a history major and Larry de Graaf was one of my professors," Aitken recalled. "He was a wonderful teacher and researcher, and I learned a great deal from him. It is an honor to be able to acknowledge his work by providing support to the center that bears his name."
"Wylie and Bette's recent gift to name the COPH Conference Room, The Bette and Wylie A. Aitken Community Room, is a game changer for this space," acknowledged CSUF President Fram Virjee. "Think of all the classes, workshops, lectures, exhibitions and receptions that will take place in this hub as our students find their way as historians and academics. Thank you, Wylie and Bette, from the bottom of our hearts."
Fousekis also acknowledged previous donors — Lawrence de Graaf who provided a transformative naming gift of $1 million, and supporters Jeff Van Harte, Melissa Smith and Dan Black. Craig Ihara, professor emeritus of philosophy and founding coordinator of the Department of Asian American Studies; and Art Hansen, professor emeritus of history and former director of COPH, were also acknowledged for their support.
"I can't think of someone whose name I'm more delighted to see every time I walk into this space than Larry's," Fousekis added. "We have been so fortunate to have the support of so many at this university."