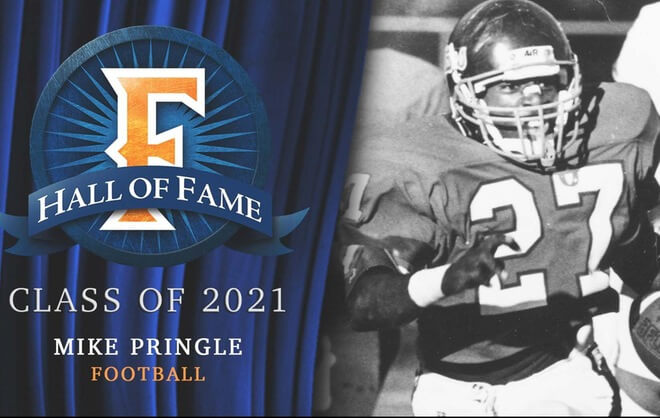 Mike Pringle, an inductee into the 2021 Athletics Hall of Fame, played football for the Titans in 1988 and 1989. While at Cal State Fullerton he became the program leader in rushing touchdowns, and is second in both rushing yards and scoring.
In 1989, he set the single season all-purpose yards record with 2,690. Pringle also shared the NCAA single-game rushing record at one point with 357 yards against New Mexico State on Nov. 4, 1989.
Pringle was drafted by the Atlanta Falcons and later played in the Canadian Football League (CFL). Continue reading in Fullerton Titans.