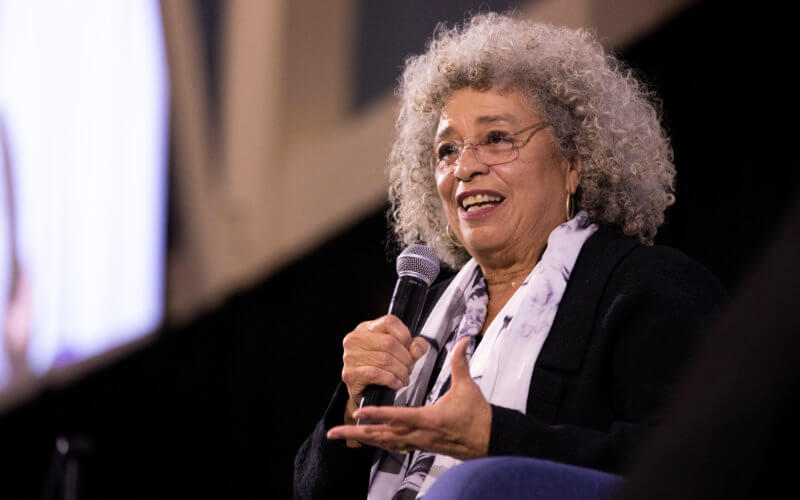 Fifty years after she first spoke at Cal State Fullerton, renowned political activist, author and scholar Angela Davis returned to the campus to address roughly 600 students about the current state of social movements, justice and progress.
Reflecting on the nationwide police brutality protests that followed the murder of George Floyd in 2020, Davis called them "moments of acceleration" fueled by decades of hurt and frustration.
"We were only catching up with where we should have been a long time ago," said Davis, also a distinguished professor emerita of History of Consciousness and feminist studies at UC Santa Cruz.
Hosted by Associated Students, Inc. and the Division of Student Affairs in honor of Black History Month, the event "A Conversation with Angela Davis" took place in late February at the Titan Student Union Pavilion. In addition to in-person attendees, about 300 people viewed the event virtually, organizers said.
"In the times we are living in today, it is very important to hear from an American icon like Dr. Davis to motivate the campus, encourage growth and inspire change," said Austin Ysais, ASI manager of student programs and engagement.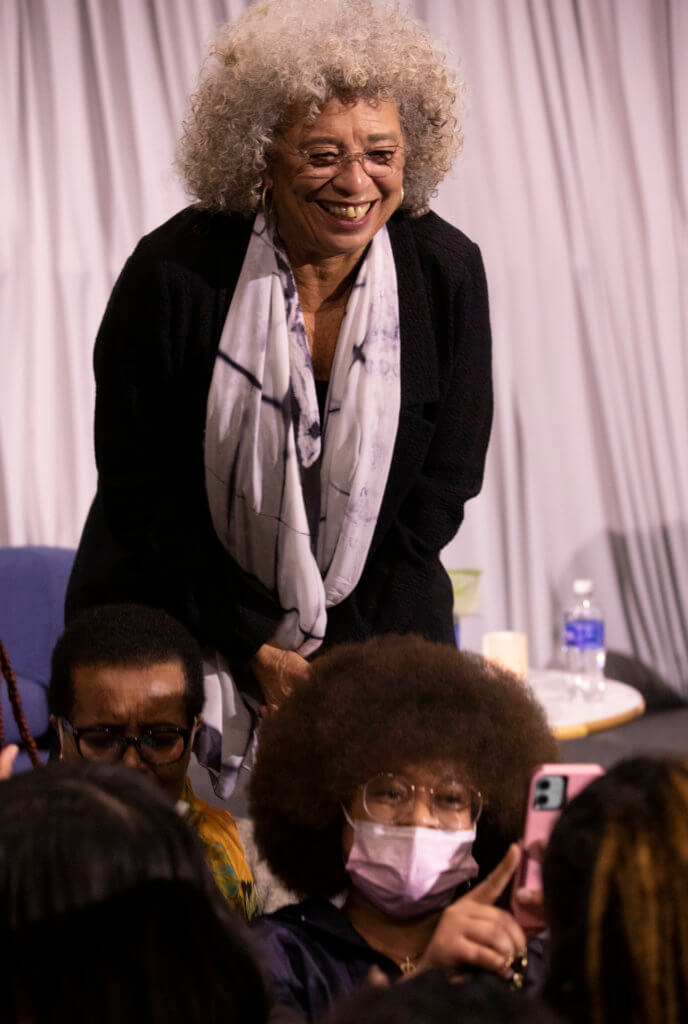 Davis became a well-known symbol for Black liberation, anti-capitalism and feminism in the 1970s. Throughout her career, her work has focused on the importance of building communities and fighting for economic, gender and racial justice.
In her 1972 speech at Cal State Fullerton, Davis spoke of the economic and social inequality of that time. While similar issues still exist, Davis also acknowledged how people of color, women, LGBTQ people and trans people of color are now welcomed and celebrated in more places than she ever could have imagined 50 years ago.
Davis also recognized how local and regional social justice movements have brought about significant changes throughout history. She encouraged students to continue to build "communities of struggle" while at Cal State Fullerton and after graduation.
"I think young people should continue to look toward the future and never be satisfied with the way things are today," Davis said. "You have the opportunity to generate the kind of knowledge that is going to be transformative…It will help to make this planet a more habitable place."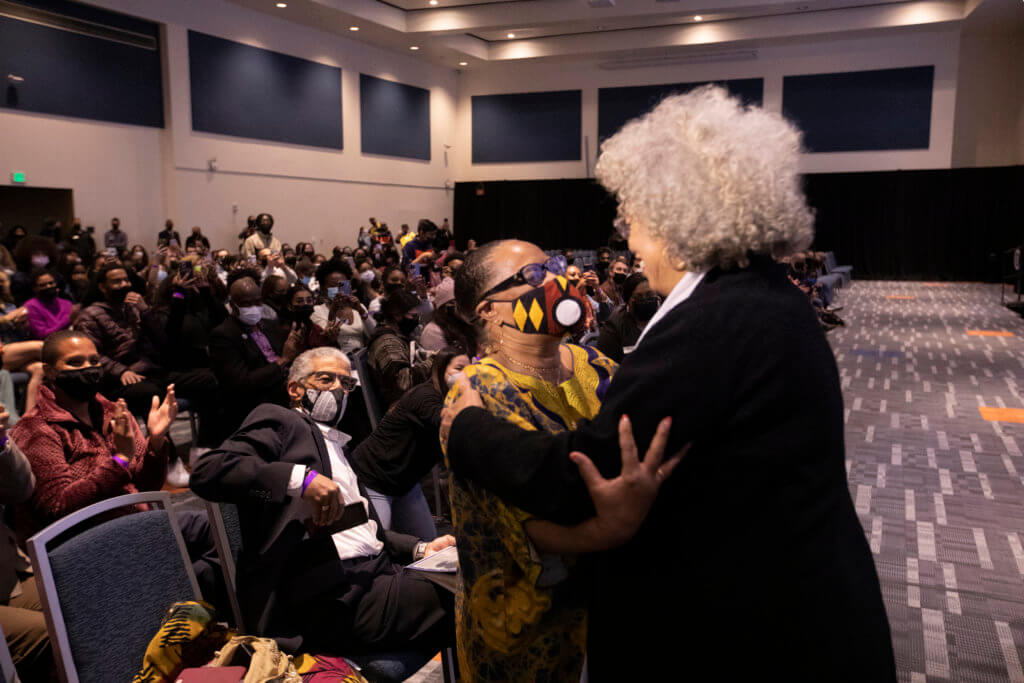 Alumna Valerie Bordeaux '76 (B.A. communications) sat in the front row holding black-and-white photos of Davis taken during her 1975 visit to Cal State Fullerton. One of those photos featured Bordeaux, a senior at the time, leading Davis through a student Q&A.
"This experience was fabulous," Bordeaux said. "Forty-seven years ago, I had the first connection with her here as a student. She's talking about the importance of change, the hope that every single one of us here has the opportunity to contribute to change. She's so down to earth, so accessible. I am just honored to be here."