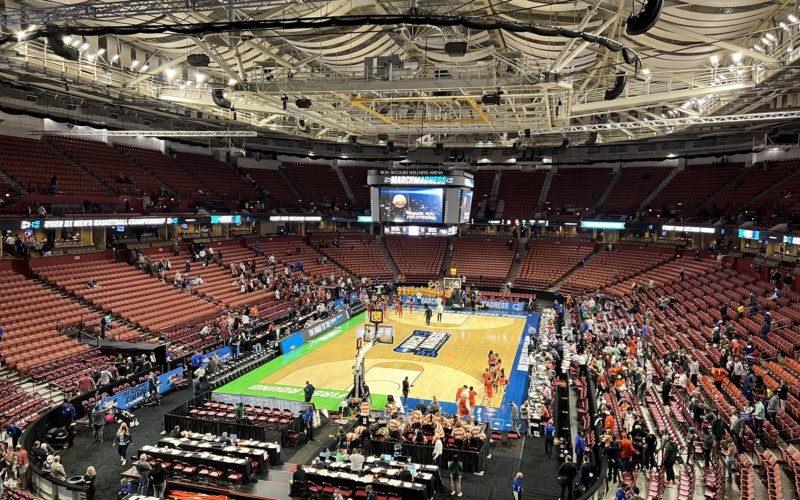 Will the Titans spoil the party for Coach K's Duke Blue Devils and the loyal fan base that will undoubtedly pack the Bon Secours Wellness Arena?
That outcome will be determined tonight in Greenville, South Carolina, as the Titans and the Blue Devils square off in the first round of the NCAA Championship tournament.
Until then, let's share what that experience has been like for Titan fans here in Greenville, share some behind the scenes in the media room, and March Madness's excitement.
The Loss Hurt, But The Journey was Unforgettable

The final score didn't end up in our favor but that didn't matter to those that came to cheer on our men's basketball team. Thanks for a great season and looking forward to being back in the Dance many more years to come. Go Titans.
Pre-Game Warm-up
A little pre-game warm up as the Titans prepare to take on No. 2 seed Duke. They look ready.
Heading On Over to The Arena
It's starting to get close to Game Time. The team is getting on the bus and coming over to Bon Secours Wellness Arena.
Titans Have Spirit
The Cal State Fullerton Dance and Cheer squads were well represented in Greenville. Go Titans.
Titan Fans Are The Best
They traveled from Fullerton, New York, Texas, and a few other places to cheer on their Titans. Some are moms and dads, and others are just colossal basketball fans who have been waiting since 2018 for a chance to Dance and spoil the Party.
Jeff Gilstrap, senior development director for Athletics, summed it up. "This is just incredible to be here, soak in March Madness's atmosphere and cheer on our Titans," Gilstrap said.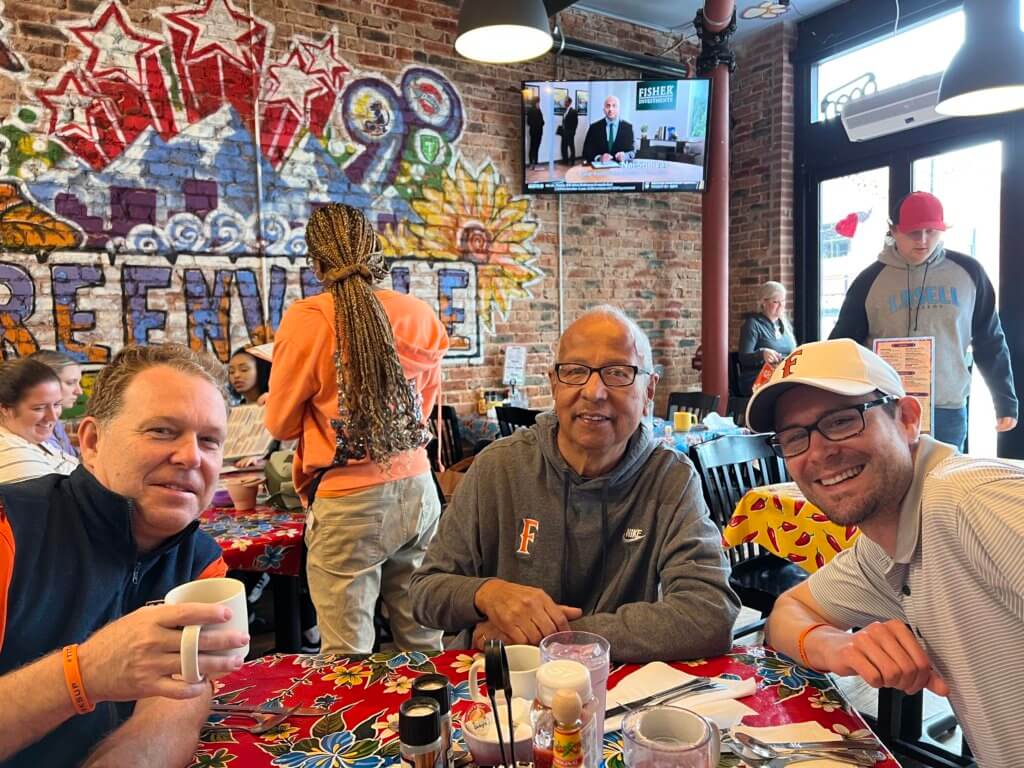 Tuffy in the House
Tuffy The Titan came all the way from Fullerton to root for the Cal State Fullerton basketball team. Go Titans!
Media, Media and More Media
The national media descended on Greenville mostly to cover Coach K's last NCAA run. Take a look at all great men and women that help us all love sports even more.
Greenville is All About Southern Hospitality
The site of the first-round NCAA Championship tournament features delicious food and drink and a quaint Main Street that was bustling with college basketball fans sporting their favorite team's gear and wishing each other good luck in the tournament.
Best Assignment Ever
I am very fortunate to work for a university that supports its community and gives old journalist like me an opportunity to dust off the old typewriter and camera and have a little fun covering this beautiful game of basketball. I also made a couple of friends along the way, Mr. Grant Hill and "Hello Friends" Jim Nantz.