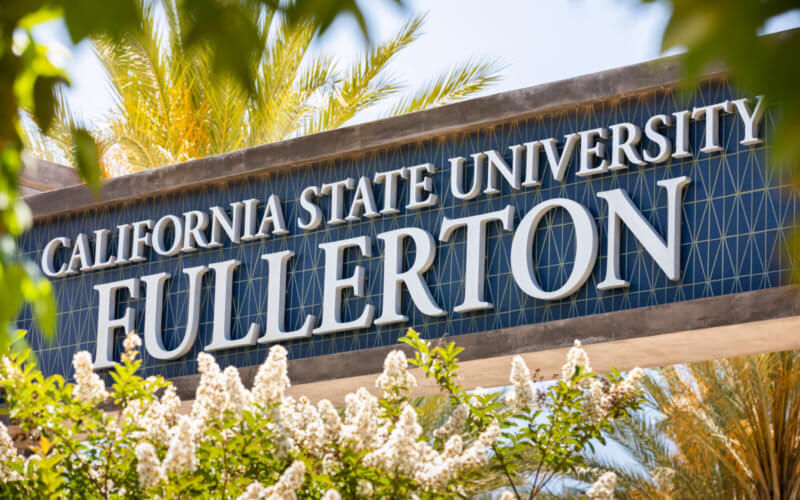 The U.S. News & World Report in its 2022-23 Best Colleges rankings released today praised Cal State Fullerton as a top "national university" offering a full range of undergraduate, master's and doctoral programs and committed to producing groundbreaking research.
This comes after Cal State Fullerton earlier this year advanced to the category of "Doctoral Universities: High Research Activity" by the Carnegie Classification of Institutions of Higher Education.
Ranked at No. 166 out of 443 national universities recognized, Cal State Fullerton joins the company of top ranked national universities such as Princeton University, Massachusetts Institute of Technology, Harvard University, Stanford University and Yale University.
U.S. News also ranked Cal State Fullerton at No. 7 of "Top Performers on Social Mobility" in the nation and at No. 83 of "Top Public Schools" in the nation.
Out of the 443 national universities U.S. News ranked, 227 were public, 211 were private and five were for-profit.
Cal State Fullerton currently offers two doctoral programs: Ed.D. (education) and D.N.P. (doctor of nursing practice). For the 2021-22 academic year, 80 doctoral degrees were awarded, up from 67 doctoral degrees in 2020-21.
In 2020, research and development expenditures were $5.9 million. By 2021, this amount rose to $9 million.
Last year, Cal State Fullerton placed in the much narrower "regional universities in the West" category for schools that offer a broad scope of undergraduate degrees and some master's degree programs but few doctoral programs.
In 2021-22, U.S. News ranked Cal State Fullerton as No. 3 top performer on social mobility of regional universities in the West and No. 5 top public school of regional universities in the West.