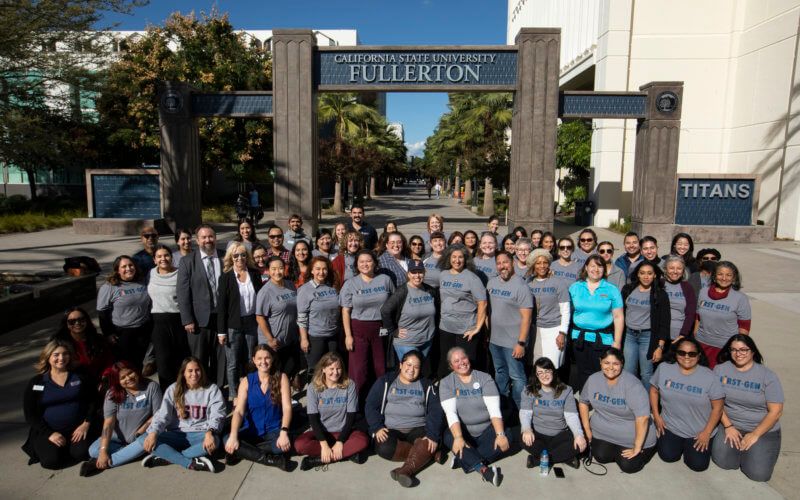 Students, faculty and staff celebrated National First-Generation College Student Week with a resource fair, special giveaways and a group photo featuring faculty and staff who identify as first-generation.
The celebration is held across the country each year on Nov. 8, honoring the anniversary of the signing of the Higher Education Act of 1965.
At Cal State Fullerton, 31.7 percent of students are first-generation, according to the university's Office of Assessment and Institutional Effectiveness. The university was awarded the First-Gen Forward Designation in 2022 and is nationally recognized as a higher education institution committed to first-generation student success.