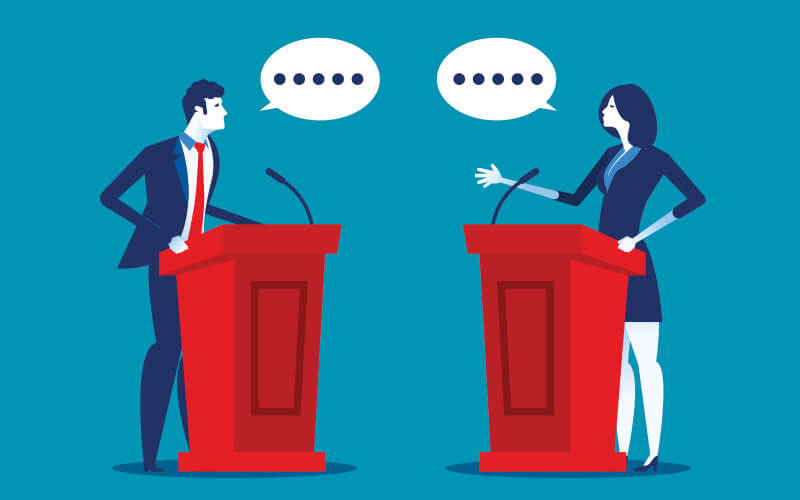 Is the Electoral College essential for American democracy? Two teams of Cal State Fullerton students delved into this question during a Nov. 3 public debate at the Richard Nixon Library and Museum.

As audience members looked on intently, debaters from each Titan duo took turns at the podium to make their cases. The affirmative team argued the Electoral College should remain in place, while the negative team urged it should be abolished.
Recurring discussions throughout the evening included public opinion of the Electoral College, issues of power and representation among large and small states, and whether the system is a barrier between the will of the people and the presidency.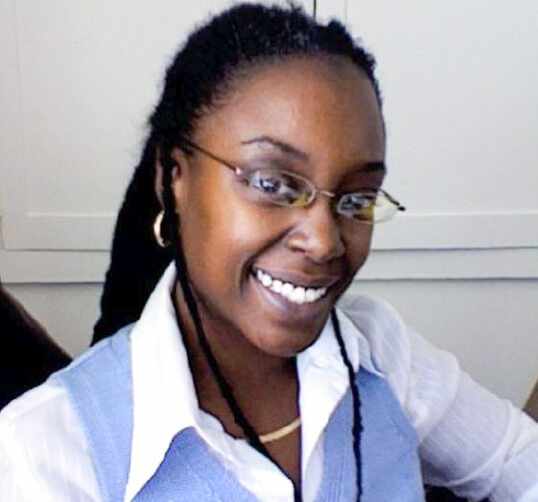 "This event was an opportunity to showcase that we can have disagreements regarding political issues in our nation, but we can do so in a way that's incredibly respectful and conducive to working through conflict," said Shanara Reid-Brinkley, co-director of CSUF's forensics team and assistant professor of human communication studies.
After each team gave its closing remarks, three student judges deliberated before giving the final verdict: a 2-1 vote in favor of the negative team. To enhance the learning experience for the audience, the judges unpacked arguments from the debate to justify their decision.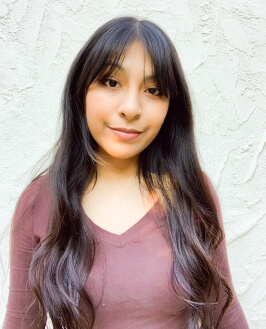 Norma Delgado, a human communication studies and philosophy double major at CSUF, was part of the judging panel. She joined the debate team her freshman year and credits the program with helping her hone vital skills.
"As someone who has felt shy and insecure, being part of the team has improved my abilities to research, communicate, collaborate with others and work under pressure," shared Delgado. "I'm planning to become a lawyer and specialize in labor law, so debate offers a lot of opportunities to prepare for that avenue. It's also connected me with like-minded people since many aspiring lawyers join debate teams."
Human communication studies major Victoria Jackson admitted that she fell into debate by accident. When Jackson enrolled in forensics, she thought she was signing up for a forensic science course — a very different kind of discipline.
"I was actually surprised at how well I performed in the debate tournaments. It's been an empowering activity because it's given me an outlet to express myself in ways that I never had before," said Jackson, who was part of the negative team. "I'm able to have open conversations with other team members about my ideas and thought processes, which I really appreciate."
When it comes to engaging in civil discourse, Jackson offered some advice: "I would just be simple and honest. You can start off by saying, 'I would like to have an open conversation about this and hear what you have to say.'"
Reflecting on the evening, Reid-Brinkley hopes the demonstration spurs a greater appreciation for the practice of debate.
"Debate teaches students to defend their arguments with research and to listen to opposing arguments so they can directly respond. If we can get more Americans to support debate programs at all levels, we can begin to train our electorate to engage in political conflict in a civil way and hopefully heal some of the divide in our nation."