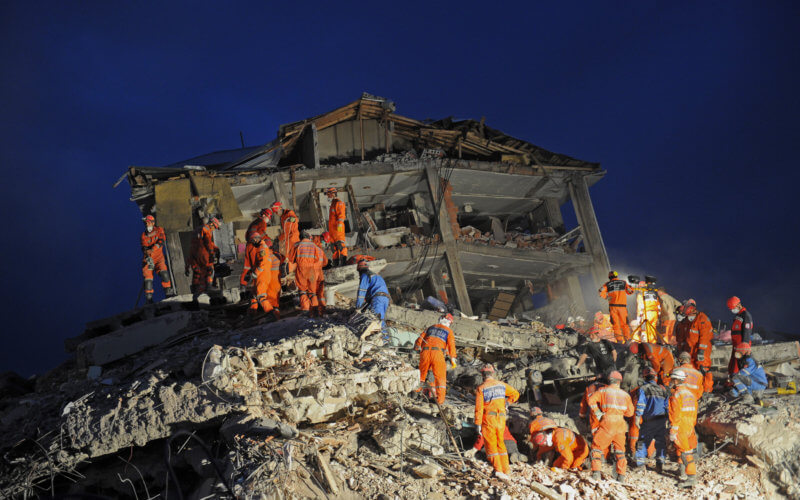 Hours after Cal State Fullerton earthquake scientist Sinan Akçiz heard about the powerful 7.8 magnitude quake that struck his home country of Turkey, he turned it into a real-life lesson for his students.
Following the quake that hit in the early morning on Feb. 6 in southern Turkey near the city of Kahramanmaras, Akçiz first called his relatives in Adana, about 100 miles southwest of the epicenter, to make sure they were safe. He then scrambled to get the latest news about the earthquake and aftershocks to share with his students in his "Introduction to Geology" course.
Thousands of people have lost their lives and hundreds of buildings have collapsed in this earthquake, which also impacted northern Syria. The shaking also was felt in Lebanon and Israel.
During his Monday afternoon lecture, Akçiz spoke about the similarities between the East Anatolian Fault in Turkey and California's San Andreas Fault, showed images of collapsed high-rise buildings and reinforced why students and their families need to be prepared for the "Big One" in Southern California.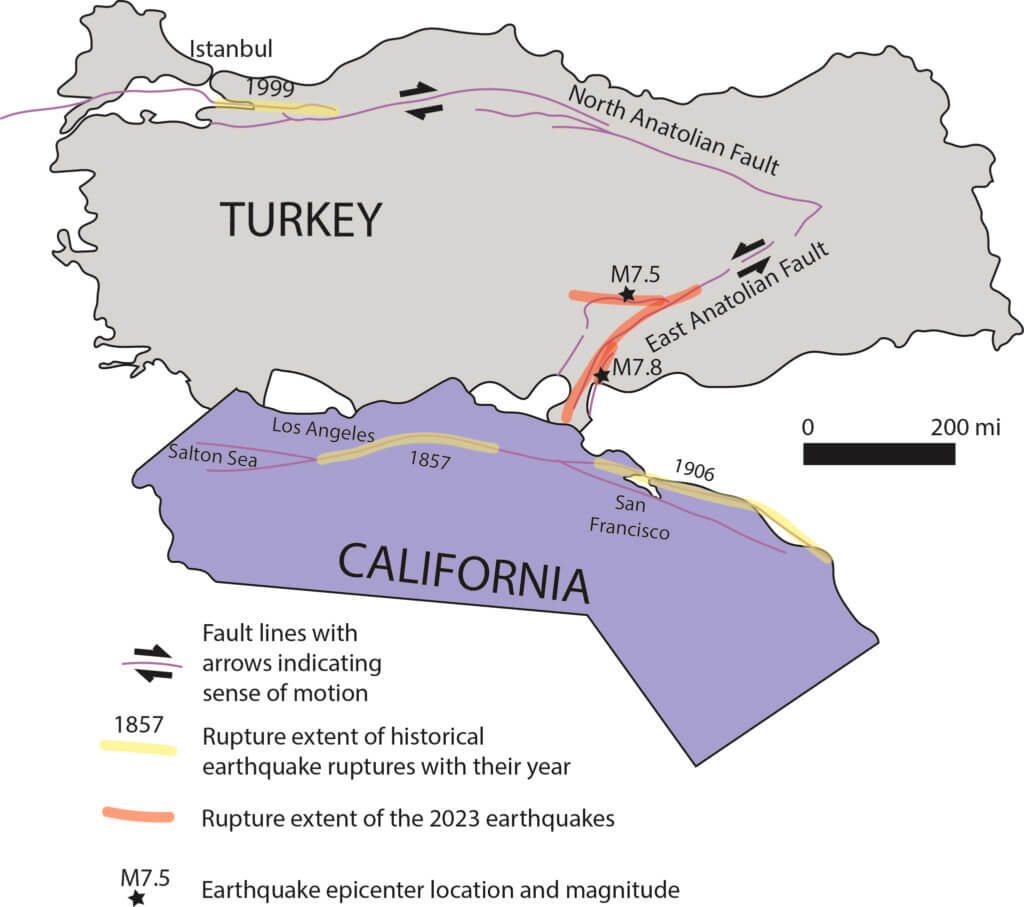 "I made comparisons to the annual 'Great ShakeOut' earthquake safety drills that they have been practicing since preschool. These earthquakes in Turkey and Syria were a good reminder why we do such drills and why we should take them seriously — beyond simply dropping, covering and holding on," said Akçiz, assistant professor of geological sciences.
As a postdoctoral fellow, Akçiz started to study earthquakes after a calamitous magnitude 7.6 trembler jolted the city of Izmit in 1999, near his hometown in Turkey. Since then, he has spent more than two decades studying California's famed San Andreas Fault.
"This was the best way I could contribute to a better understanding of earthquakes and lessen the destruction they typically create," he said. "But 23 years later, I feel the same helplessness. I wanted to share with my students these emotions, but also why we need to listen to what we already know about these faults."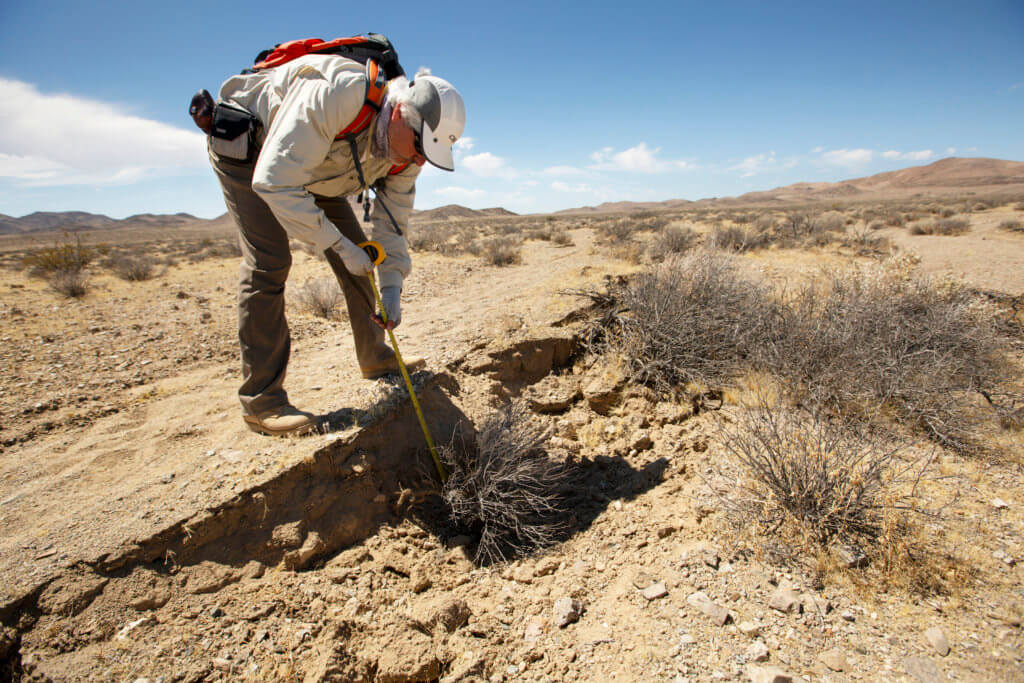 The East Anatolian Fault and San Andreas Fault, which stretches more than 800 miles long through California, are called strike-slip faults, explained Akçiz, who conducted research following the July 2019 earthquakes in Ridgecrest.
"Strike-slip faults are nearly vertical fractures, where the blocks move mostly horizontally," he said. "Both faults are similar in age, but the East Anatolian Fault moves at a much slower rate."
Earthquake Hits Home for Students
Two of Akçiz students, who also are from Istanbul, were shocked to learn about the deadly quake, the strongest to hit the country in a century.
Freshman Raci Tezel, a business administration major, said his father told him about the earthquake in Turkey. He didn't think much about it until he started seeing the images of the devastation and learned more about it in his geology class.
"I realized this was serious; it was not just an earthquake. People's lives are ruined," said Tezel, who came to the U.S. when he was 9. "During the lecture, I found out how different this earthquake was compared to other major earthquakes."
Learning about the earthquake brought up memories for Tezel and how his parents, who lived near the epicenter, were shaken during the Izmit quake.
"This latest earthquake is a reminder of how quickly our lives can change," he said.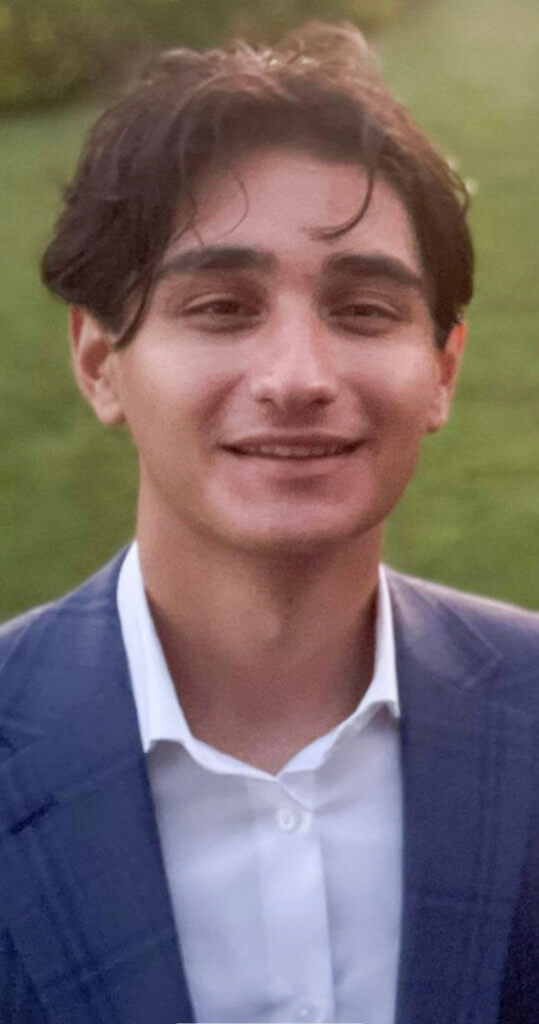 Freshman and computer science major Burhan Taskin also was able to speak to his family following the big temblor.
"The moment the Turkish community saw the news, we all felt helpless. The only thing we can do is to donate and pray for their well-being," Taskin said.
Taskin relayed that seeing the devastation and despair is overwhelming since the earthquake has affected about 20 million people. The death toll continues to climb daily, and many people are still trapped under rubble from fallen buildings.
"There are people who have not been saved yet, and others who have not had anything to eat or drink for two days," he said. "They're not only trying to survive the earthquake, but also the snow and freezing cold weather."
What Is an Earthquake?
An earthquake is ground shaking caused by the sudden and rapid movement of one block of rock sliding past another along a fault plane, said Akçiz, who holds a bachelor's degree from Istanbul Technical University in Turkey and a doctorate in geology from MIT.
As part of the day's lesson, Akçiz gave his students up-to-the-minute facts and figures about the earthquakes that he collected just a few hours before the class.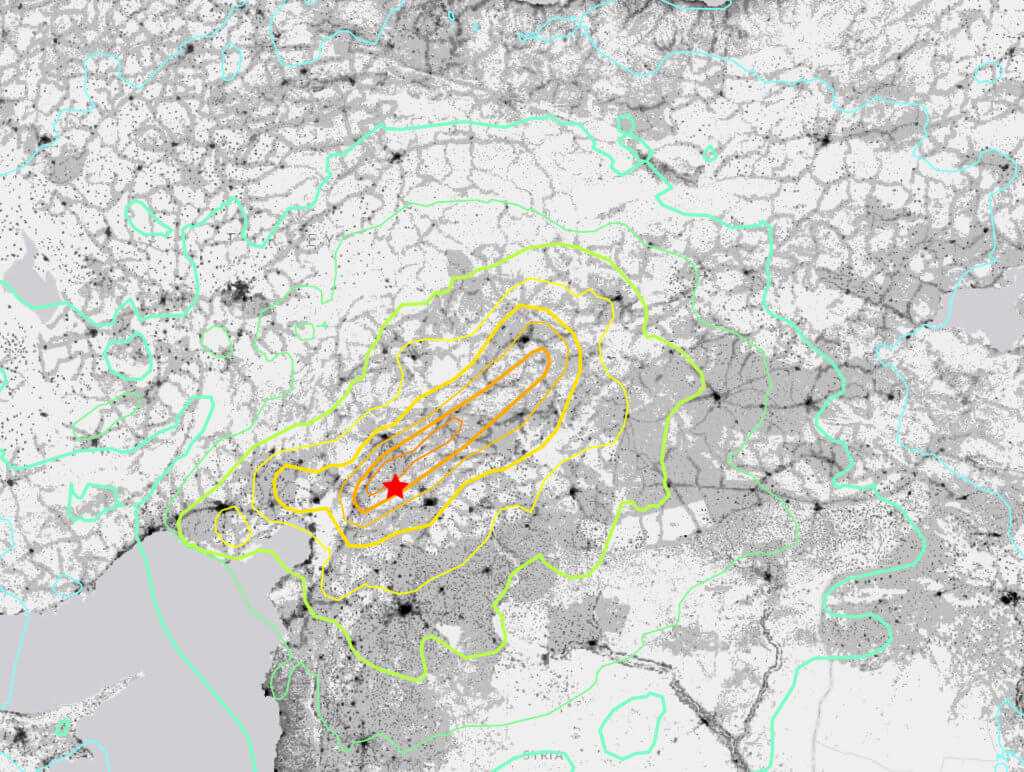 He reiterated lessons in earthquake terminology, such as epicenter, magnitude, intensity and aftershock. For example, the epicenter is the point on the earth's surface vertically above the hypocenter (or focus), where a seismic rupture begins in the crust, he noted.
Akçiz told students that the largest recorded earthquake was 9.5 magnitude (the amount of energy released), which occurred in Chile in 1960.
"We have been recording earthquakes with instruments for about 125 years, so even larger earthquakes could have occurred in the past."
Expert Emphasizes the Need to Be Prepared
Through outreach activities, Akçiz and other scientists are working to prepare local communities for a large magnitude earthquake along the San Andreas Fault — similar to the magnitude 7.8 that just occurred in Turkey. The southern San Andreas Fault can produce an earthquake as large as the 7.9 magnitude 1857 Fort Tejon earthquake.
While scientists can't tell exactly when and where that earthquake will happen along the San Andreas Fault, Akçiz reminds people to create a home preparedness kit, including extra water, and to have a family plan in case an earthquake happens while at home or on campus.
"As we're seeing in Turkey, the focus of the first few days after such a major seismic event is search and rescue. It's important that we are all prepared to be on our own for several days, so the limited resources are used to save lives," he said.
"Millions of people are in distress right now in Turkey and Syria. They have not had a place to sleep or a warm cup of soup to drink in the middle of the winter. They left their home at 4:17 in the morning when the earthquake hit without wearing much. Please consider helping them through your choice of an international aid agency."
To contribute to organizations aiding Turkey and Syria, Akçiz recommends trusted aid agencies such as the Turkiye Earthquake Relief Fund created by Turkish Philanthropy Funds.