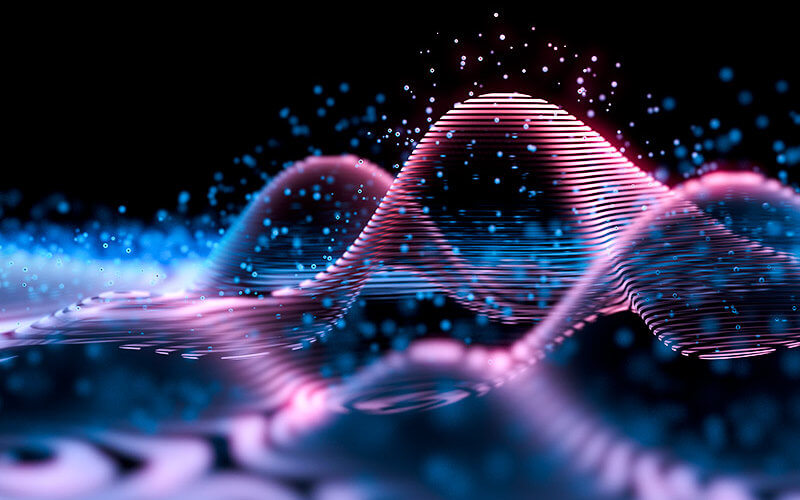 A new study by chemistry graduate student Kody Acosta and his research mentor Allyson Fry-Petit describes how to use neutron spectrometers at national laboratories in the United States and United Kingdom to better understand and measure vibrations of solids.
"By studying vibrations of solids, we can improve critical medical equipment or develop trains that run more smoothly and cost-effectively," said Fry-Petit, associate professor of chemistry and biochemistry.
For instance, the superconductors used in MRI machines or high-speed trains rely on vibrations to become superconductors and repel a magnetic field.
Solids make up much of the world and their ability to vibrate at the atomic level is important in determining the ways to use them, Acosta added.
"While we know vibrations are important in solids, some aspects of studying them experimentally have been difficult," said Acosta, who performed the research for his master's thesis.
In their study, the researchers discovered how to improve "dynamic neutron pair distribution function analysis" — a method that determines the motion of the atomic structure — through a case study that focused on the vibrations in nickel powder.
This innovative method is explained in a research article published in the premier scientific journal Nature Reviews Physics. The paper is authored by Acosta and Fry-Petit, with Dr. Helen C. Walker of the Rutherford Appleton Laboratory in the UK as a co-author.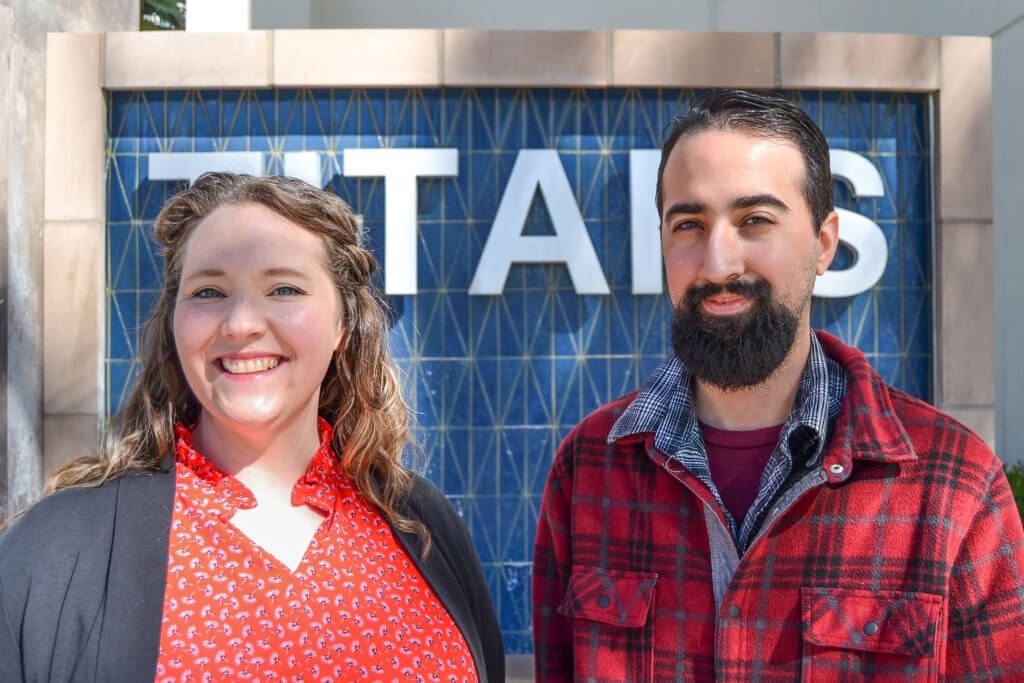 Their research details a novel "how-to" method for scientists in the way neutron spectroscopy data can be collected on different instruments.
Data for the project was collected at both Oak Ridge National Laboratory Spallation Neutron Source in Tennessee and ISIS Neutron and Muon Source Rutherford Appleton Laboratory in Oxford.
Additionally, open-source data from Los Alamos Neutron Science Center and Japan Proton Accelerator Research Complex also were used in this study. All these facilities are federally funded laboratories created to provide large-scale instrumentation necessary to perform these forms of analysis, Fry-Petit said.
"This type of article highlights the detailed analytical chemistry that Kody has done to make this a more robust method," Fry-Petit said.
"We were honored to write this article because it uses the best of open-source data to perform comparisons of instruments so that scientists know how to tackle experiment design in this relatively new method."
Acosta earned a bachelor's degree in chemistry from UC Irvine in 2018 and worked at an environmental testing laboratory before he started the master's program in analytical chemistry at CSUF. He wanted to do the research project with Fry-Petit because he was interested in improving the unique vibrational spectroscopy method to make it more broadly approachable to scientists.
"There were only a handful of articles to read about the method," he said. "The prospect of potentially getting more chemists familiar with the method if the research was successful was exciting to me."
Acosta, who plans to graduate in August, has applied to doctoral programs to continue his endeavors in chemistry research. While at CSUF, his work with Fry-Petit has motivated him to grow as a scientist and reach beyond his comfort zone.
He has presented his research at scientific meetings, including at last year's American Chemical Society and the Johns Hopkins University PARADIM Summer School on Materials Growth and Design conferences.
"This research experience with Dr. Fry-Petit forced me to learn how to think critically and also communicate my thoughts and ideas concisely, which is necessary as a scientist," Acosta said. "I hope throughout the course of my career, I can make lasting contributions to the chemistry literature so that other generations of chemists can continue those studies in the future."