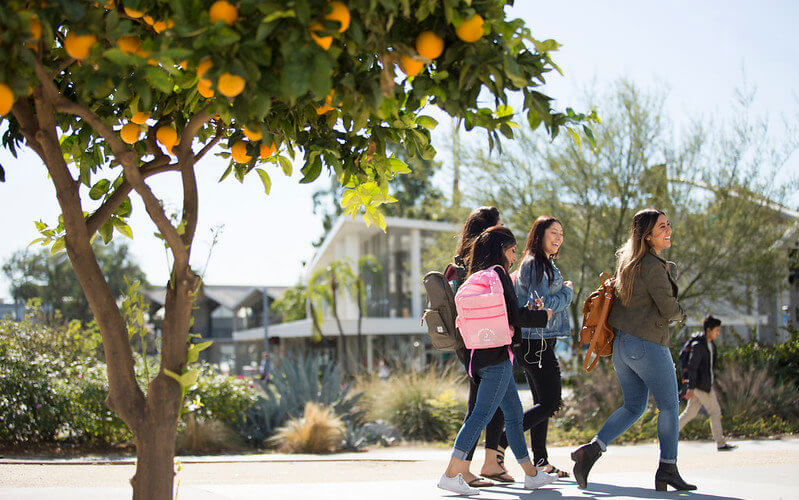 With a lineup of lectures, events and activities, Cal State Fullerton's celebration of Women's History Month will shine a light on female-identifying Titans, honoring their historical achievements and contributions to today's society.
"Women have contributed so much to the success of every single component of how this university works. From facilities to lectures to the Student Affairs staff, all of these individuals work extremely hard as they navigate their own intersections of identity," said Mariham Iskander, associate director of Diversity, Initiatives and Resources Centers. "This month is about highlighting and elevating those experiences."
Events will focus on women empowerment by celebrating expressions of womanhood and evaluating current political topics of conversation.
"History month has always been a time to think through our current lives as they relate to the work women have done before us. Right now, one of the most important areas in the lives of women in this country is reproductive rights, and we can only examine the issues we face by looking back at the history of our rights and how they have been eroded," explained Rebecca Dolhinow, professor of women and gender studies and faculty liaison for the Women's Resource Center.
Last fall, the Women's Resource Center was officially established under DIRC. Iskander said that her team is focused on reimagining the resource center, establishing a mission statement and creating an inclusive space that meets students' needs.
"The Women's Resource Center is going to show up for students the same way that DIRC shows up for students — by being a home away from home," said Iskander. "I really want to know what students want to experience, how they want to learn and how they want to talk about the intersections of their identity."
Iskander said that this history month is a pivotal moment in the development of the resource center because it will introduce new programming to students and pave the way for larger celebrations in the future.
In the next year, Iskander said that the Women's Resource Center will be moved to a permanent location, and a full-time coordinator will be hired. The center is currently located in Langsdorf Hall, Room 556.
As they receive feedback from student committees, Dolhinow is confident that the center will continue to inspire collaboration, community and self-discovery for years to come.
"We want to create a space in which students feel free to hang out and meet as a community. It's going to be a space where they look for informational programming and they feel free to request the programming they want," she shared.