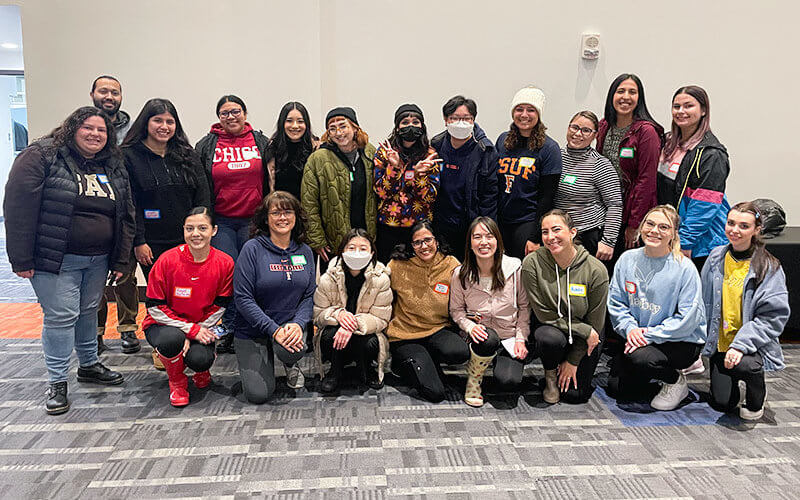 As a teacher's daughter, Ashley Gentile always knew she wanted to teach elementary school.
The Cal State Fullerton teacher credential student also knew that she wanted to be an educator dedicated to teaching and advocating for social justice.
Gentile was among more than 300 teacher candidates, teachers, administrators and community members from Orange and Los Angeles counties who attended the recent "A People's Education Conference." The campus conference focused on anti-bias teaching and social justice issues in education.
"This conference is unique in Orange County because of the surrounding political climate, leaving local teachers hungry for a space to hold critical conversations about social justice, pedagogy and curriculum," said conference organizer Carolina Valdez, associate professor of elementary and bilingual education.
The sixth annual free conference themed, "The Fire This Time: Building the Education We Deserve," was supported by a $46,500 grant from the university's Scott-Jewett Fund for Student Success and Innovation. The fund provides faculty, staff and students the opportunity to create programs that focus on student success and innovation through the lens of social justice.
The conference and the presenters' topics aligned with CSUF's social justice principles, Valdez noted. Future and current teachers learned about equitable learning resources that are inclusive of intersectional identities, how to develop an anti-racist community in their classrooms, and how to analyze history and take social action to effect change.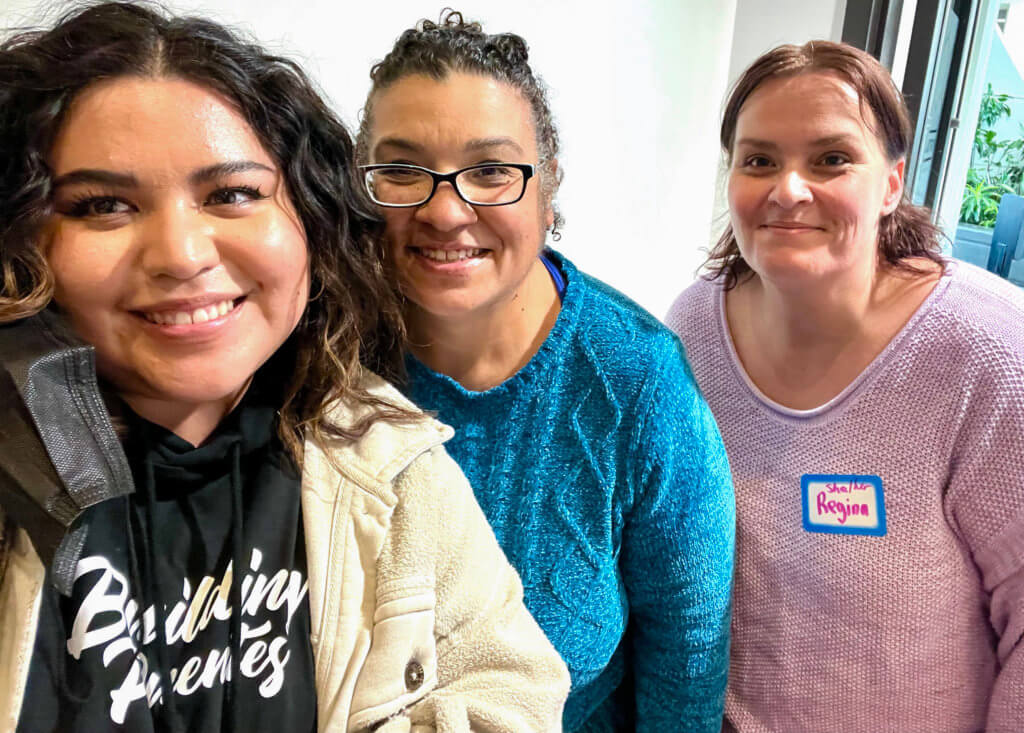 Alumna Cynthia Aguirre '08 (M.P.A.), a member of the La Habra City School District Board of Education, attended to start conversations in her school district about social justice issues and build the framework for deciding what important actions to take to benefit students and their families.
"The work of creating an education system that confronts discrimination, exclusion, white privilege, and anti-Blackness might sound overwhelming, intimidating and even unrewarding at times. There are no simple answers," Aguirre said.
"The more we continue to challenge our self-image as open-minded individuals, free of all racial conditioning, the more we will find that we can't dismiss an authentic examination of society and culture, and the changes that we must make to protect future generations and build an anti-racist society."
Social Justice Voices
Keynote speakers included CSUF graduate Nadia Carmin Gomez Orozco, a Mexican, Peruvian, non-binary, bilingual educator of color. Orozco earned a bachelor's degree in art-studio art in 2012 and a master's degree in educational technology in 2022, and completed the credential program to teach K-8 students.
Orozco spoke about their educational journey and identity as a non-binary elementary teacher and how they teach gender in their third-grade classroom at the Sandra Cisneros Learning Academy in Los Angeles. Using their cultural pride, community upbringing and schooling experiences, Orozco fueled their ethnic studies and gender inclusive teaching practices and passion for reimagining education.
Another keynote speaker, Anita Tijerina Revilla, an activist scholar and Cal State LA professor, spoke about being a spirit protector instead of a spirit murderer. She shared ways in which educators can cause long-lasting harm and damage to the spirits of children when they wound them as a result of racism, sexism, homophobia, transphobia or classism.
"Dr. Revilla urged us to be spirit protectors and provide our students with protection and healing from this harm that they may have experienced," Gentile said.
CSUF College of Education faculty members Benikia Kressler and Mallika Scott were among workshop presenters.
Kressler, associate professor of special education, presented "Humanizing and Inclusive Practices in Special and General Education."
"Students with disabilities are rarely provided an opportunity to engage in identity development and discovery. This workshop provided educators with opportunities to engage in critical self-reflection and learn ways to create humanizing and inclusive learning environments for students with disabilities in K-12 schools," Kressler said.
"Toward More Expansive Ways of Knowing and Being in the K-8 STEM Classroom" was the topic of the workshop presented by Scott, assistant professor of elementary and bilingual education.
The workshop focused on developing math and science teaching strategies that disrupt dominant narrow conceptions of STEM (science, technology, engineering and mathematics), who does it and where it happens.
"Participants discussed concrete ideas for math and science instruction that are empowering, joyful and connected to the lived experiences of children in their communities," Scott said.
Future Teacher
Gentile '19 (B.S. child and adolescent development) is a student teacher in Fullerton School District, where she teaches third grade. She plans to complete the credential program in May to teach at the elementary level.
"My cohort within the credential program has a specific emphasis on social justice and ethnic studies within education. Since the start of my experience in the program, I have learned many ways to support my current and future students to become empowered and critical learners within the world in which they live," said Gentile, a first-generation college graduate who wants to teach fifth grade.
"My experience within the credential program has empowered me as a social justice educator by equipping me with tools and resources that I will use throughout my career."
For more information, visit the conference website or email Carolina Valdez at cavaldez@fullerton.edu.