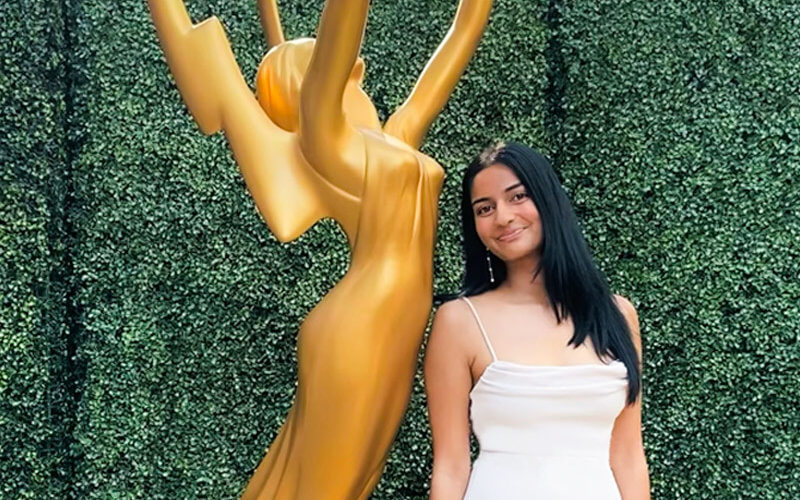 Walking the red carpet at the Emmys and Oscars while breaking news on celebrities' achievements is a dream come true for Hiba Bary.
Before she landed a job as an associate producer for "Entertainment Tonight's" news desk division, she was a bustling broadcast journalism student at Cal State Fullerton.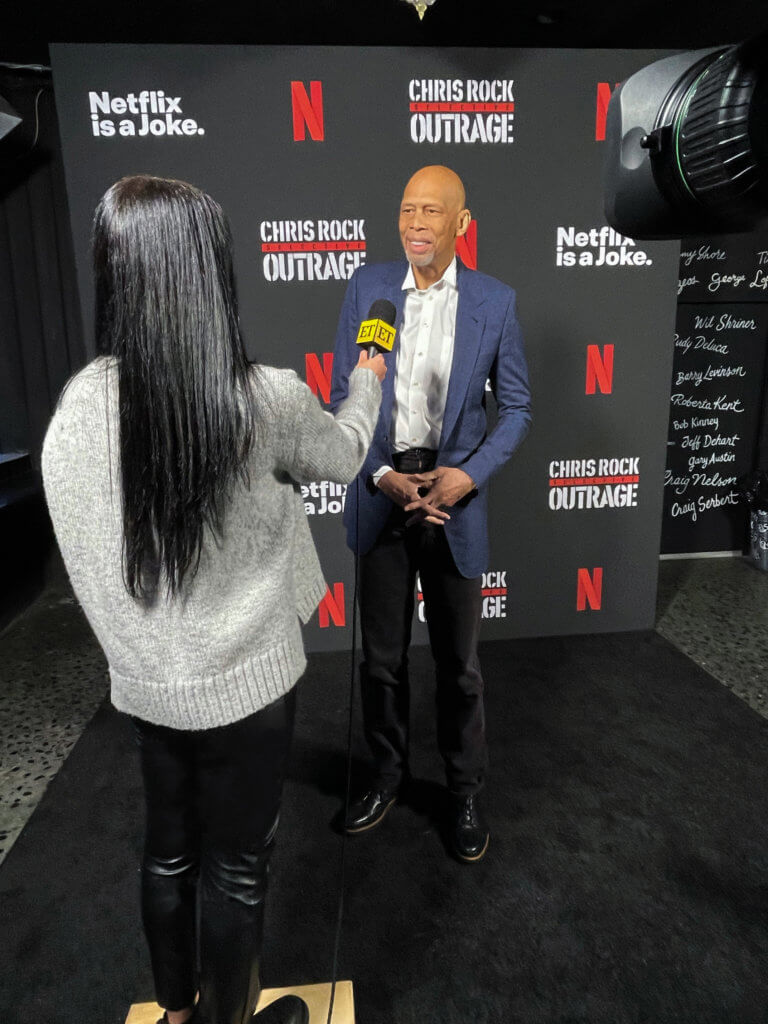 Bary '19 (B.A. communications-journalism) was a featured panelist during Comm Week, an annual event hosted by the College of Communications that invites industry professionals to speak to students about their career experiences.
As an associate producer, Bary reaches out to celebrity representatives, including managers and publicists, to confirm and break news. She also attends "Entertainment Tonight" events, such as movie premieres, press junkets and award shows.
One memorable story Bary covered was when Aaron Carter, American singer and rapper, suddenly died. "Entertainment Tonight" searched for unique angles to cover and advance the story.
"I did a deep dive on Aaron and found one of his best friends. I reached out to his friend, who agreed to come into our studio for a sit-down interview," Bary said. "My booking became exclusive. We got a lot of pickup from other outlets and the article charted very high for us."
Returning to her alma mater, Bary advised students to "be a sponge" by constantly absorbing wisdom and tricks from alumni like herself.
In the broadcast journalism field, Bary said that employers seek candidates who are always on their toes, think outside of the box, plan ahead and are excellent at booking sources before other news stations.
She assured students that mistakes and experimenting will help them grow into versatile reporters.
From Broadcast Student to Entertainment Producer
As a student at CSUF, Bary immersed herself in the Entertainment and Tourism Club and in TitanTV shows, such as TitanWeekly, The Reporter, TechOn and OC News.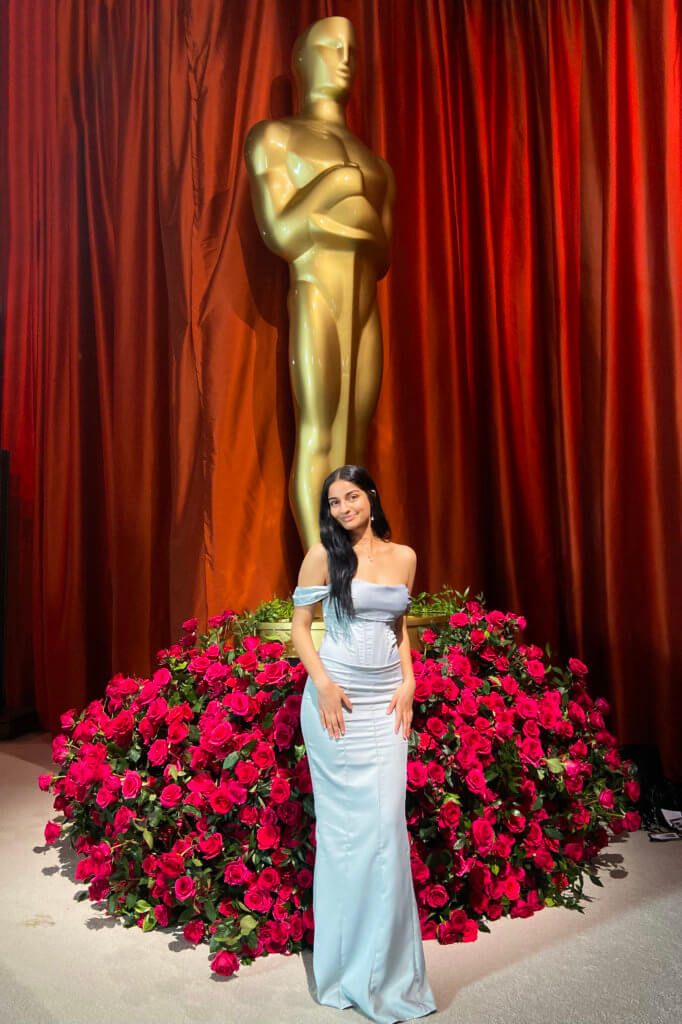 "I knew CSUF had an excellent College of Communications reputation, so there was no question where I wanted to attend college," Bary said. "I was an avid visitor at the Career Center, where I would get my resume and cover letters reviewed."
Her broadcast journalism professors taught her to embrace constructive criticism, a key characteristic needed to flourish in the industry.
As a student, Bary interned at E! News, NBCUniversal, Viacom and The Ryan Seacrest Foundation.
"I applied for 70 jobs," she said with a smile. "Networking is key because it truly is about who you know in this industry. Intern as much as you can as a student."
In one of the Entertainment and Tourism Club's meetings, Bary networked with a CSUF alum from "Entertainment Tonight" and applied to the company.
"I've always wanted to work in news because it rarely repeats," said Bary. "Everyone loves music, television, movies and everyone has an opinion about it. We all consume it in some type of capacity."