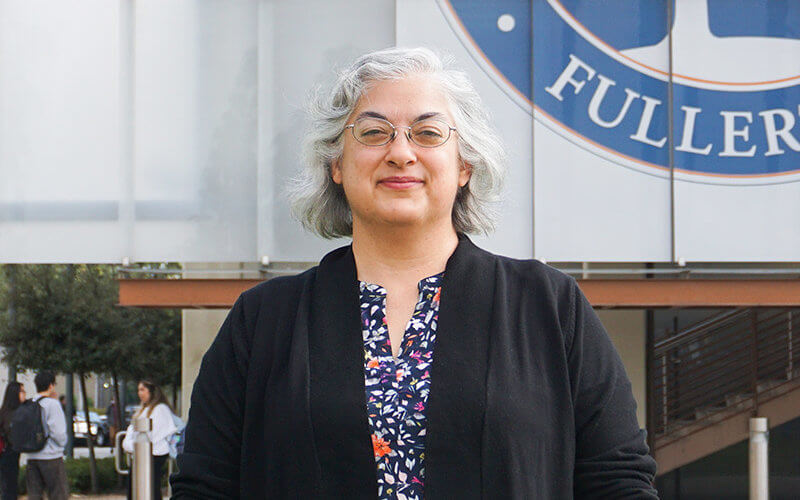 After her high school graduation, Cal State Fullerton McNair Scholar Jessica Douglass-Eurich began college at the University of Nebraska at Omaha as a first-generation student and single mother.
She worked overnight shifts as a nursing assistant while caring for her young son and attending classes. Exhausted and struggling to keep up with college, she quit and went back to the fast-food restaurant where she worked in high school.
Over the next 25 years, Douglass-Eurich married, had a second son, and later divorced. She changed jobs and worked in a series of low-wage administrative positions at different companies.
After she was laid off from a job a few years ago and unable to find a permanent position, she found herself searching for more. Her younger son, a 2022 Titan graduate, encouraged her to return to college.
"As an aging worker with only a high school diploma, I was stuck in low-paying, dead-end jobs. I decided it was time to return to school and find the job I wanted," said Douglass-Eurich, a Class of 2023 graduate.
Douglass-Eurich enrolled at Cypress College and faced culture shock, unprepared at how higher education had changed, mainly due to technology used in the classroom. Determined to succeed, she earned an associate degree and transferred to Cal State Fullerton in fall 2020.
"College this time was wonderful. I realized I love learning," she said.
At age 51, with her sons cheering on the sidelines, Douglass-Eurich will soon cross the commencement stage and earn a bachelor's degree in sociology with a concentration in social inequalities.
But she isn't finished with college — just yet.
In August, Douglass-Eurich will begin her fully funded doctoral program in sociology at the University of Iowa. She plans to pursue a career in teaching and research at the university level.
Douglass-Eurich credits CSUF's Ronald E. McNair Scholars Program for helping her achieve academic success and realize that graduate school was possible. She is among the program's 13 graduates this year who will continue their studies to earn master's degrees and doctorates.
The program, funded by the U.S. Department of Education, prepares underrepresented, first-generation and low-income students for doctoral studies. McNair Scholars from across disciplines participate in research and scholarly activities, including completing a thesis.
"I knew that I wanted to go to graduate school, but I didn't know exactly what it was or how to get into it. When I learned about the McNair program, I realized that it was tailored to answer those questions," Douglass-Eurich said.
She also was selected as a 2022-23 Sally Casanova Scholar in the California Pre-Doctoral Program. The program supports California State University students who have experienced economic and educational disadvantages and helps them to succeed in doctoral programs.
Delving Into Diversity, Equity and Inclusion
As a McNair Scholar, Douglass-Eurich landed an internship in the University of Iowa's Summer Research Opportunities Program and conducted research on diversity, equity and inclusion practices on corporate websites.
After presenting her research at a conference, she discovered a passion for researching DEI practices in organizations. She realized her experiences coupled with her research could address real-world inequities in the workplace.
"I walked out of that conference knowing that in graduate school, I wanted to study the mechanisms of inequity in the workplace and practices to counter them," she said. "During my years of working, I was excluded, overlooked and dismissed because of my age, sex and lack of higher education."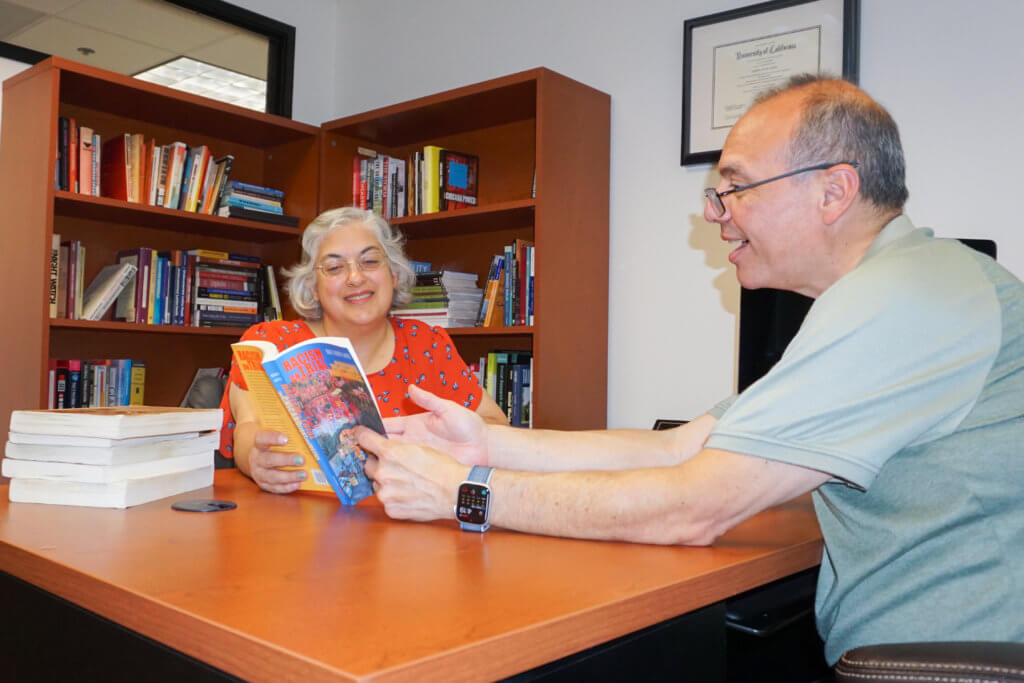 Douglass-Eurich also decided to conduct her McNair thesis on the concept of inclusion under the mentorship of Edwin Lopez, associate professor of sociology, and Mei-Ling Malone, lecturer in African American studies.
"Inclusion is a very abstract idea. When speaking about inclusion, most people can come up with general ideas but often those ideas do not match their day-to-day experiences," she said.
"The goal of my research is to examine specific conceptualizations of inclusion alongside lived experiences to see how well the ideas match the experience and contribute to creating a more inclusive experience for everyone."
Douglass-Eurich chose the University of Iowa for graduate school because in their program she could further examine DEI practices from a social justice standpoint that centers the needs of employees. As a bonus, in moving to Iowa, she could return to her Midwestern roots where her mother and other family members live.
In graduate school, Douglass-Eurich plans to continue and expand upon her study, as well as the work she did as summer student researcher at the University of Iowa.
"I am pursuing a Ph.D. because there is so much more to learn. Through research, I hope to contribute to the existing body of knowledge and a better understanding of society and social behavior," she said.