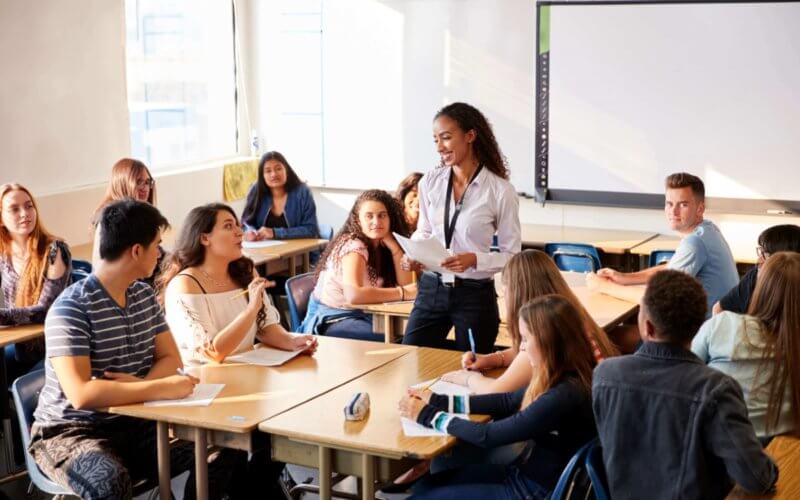 Cal State Fullerton has been awarded a $1.2 million grant from the National Science Foundation to recruit and prepare mathematics majors to become high school math teachers.
The project, "Recruiting and Transitioning Mathematics Majors Into Teaching," seeks to increase the number of math teachers in local schools with a high percentage of low-income students.
The university received $769,731 in first-year funding from the NSF Robert Noyce Teacher Scholarship Program. In 2018, the university received the first five-year $1.5 million NSF Noyce Program grant to prepare secondary math teachers for the classroom.
The selected math students will participate in the project for three years and receive a $10,000 yearly scholarship. Over the five years of the project, a total of 25 students will receive the scholarship. Nine students will be recruited for the first year, set to begin in January 2024.
"The scholarship will significantly ease the burden on participants, enabling students to earn a bachelor's degree faster and with less debt, particularly when combined with other available scholarships and financial aid," said Cherie Ichinose, associate professor of mathematics.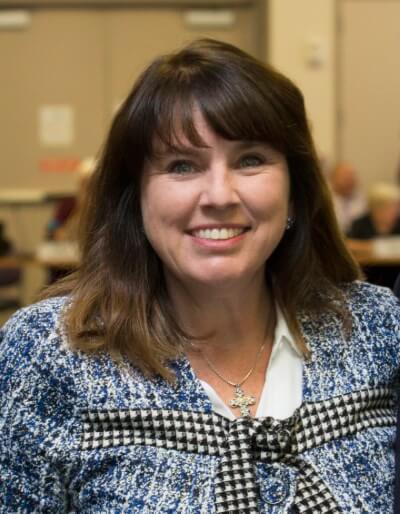 Ichinose is leading the project with mathematics professors David L. Pagni and Adam Glesser, as well as Antoinette Linton, associate professor of secondary education.
"Collaboration between the College of Natural Sciences and Mathematics and the College of Education will provide students with a cutting-edge education regarding equitable mathematics teaching practices," Ichinose said. "Efforts will be made to recruit diverse students that mirror CSUF and our surrounding school districts."
The new project's goals include increasing awareness of teaching secondary school mathematics as a primary profession, boosting the number of mathematics majors from underrepresented backgrounds who enter teaching careers and improving the persistence of new secondary mathematics teachers.
Four first- and second-year math majors interested in teaching mathematics at the secondary level will be selected as apprentices and participate in the Department of Mathematics' Titan Mathematics Apprentice Program each year.
"The Titan Mathematics Apprentice Program has been a great help to the student participants and their future students and has also been synergetic for the department," said Alfonso Agnew, chair and professor of mathematics. "It has helped the department to control costs while simultaneously improving instruction in our courses and providing high-impact experiences for our undergraduates."
The student apprentices will be paid an hourly wage and work in active learning math classrooms at CSUF — student-centered, technology-rich classrooms — and assist with the day-to-day processes of the class, present problems, hold office hours and help plan lessons, Ichinose said.
Scholarship awardees will include junior and senior math majors committed to teaching mathematics at secondary schools. They will participate in the math apprentice program, internships in active learning classrooms and attend seminars on equitable mathematics teaching.
The project will also create a sustainable model for preparing prospective secondary school math teachers who transfer to a teaching track from Fullerton, Santa Ana and Santiago Canyon colleges, which feed into CSUF's science, technology, engineering and mathematics programs.
Ichinose said the project will partner with Anaheim Union High School District to build a community between students, teacher candidates, and teachers and administrators.
The school district will provide high school sites where CSUF students can observe mentor teachers in mathematics classrooms, student teaching sites for scholars in their credential year and professional development activities.
"This collaboration seeks to create a continuum of experiences for future teachers in teaching secondary school mathematics — from their first year of college through completing the postbaccalaureate credential program," Ichinose said.