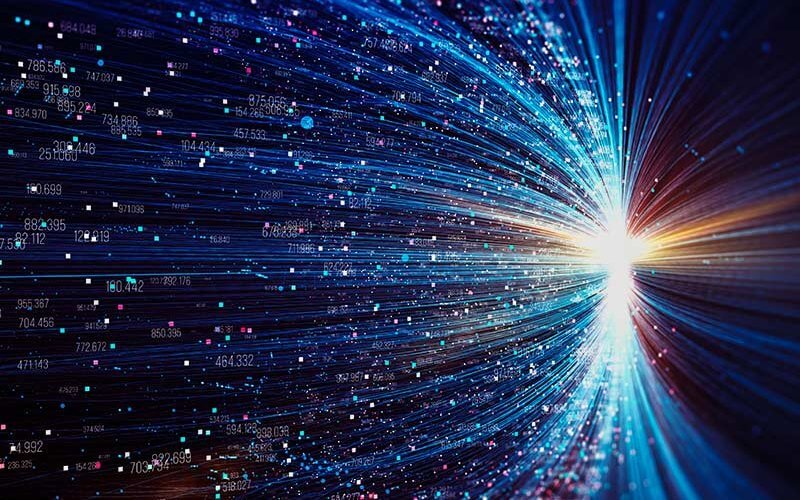 Cal State Fullerton has been awarded a nearly $1.3 million California Education Learning Lab grant to develop pathways and overcome equity gaps in data science teaching and learning.
The Learning Lab's Grand Challenge: Building Critical Mass for Data Science grant opportunity selected the university's Project PIPE-LINE (Programs for Institutional Pathway Engagement — acceLerating INfrastructure and Education) for funding.
By funding projects, Learning Lab hopes to create pathways among three tiers of higher education institutions in Southern California, elevate data science educational infrastructure buildout and make the state a leader in data science undergraduate education.
Cal State Fullerton mathematics and computer science faculty are leading Project PIPE-LINE and partnering with UC Irvine, Riverside City College and Rio Hondo College.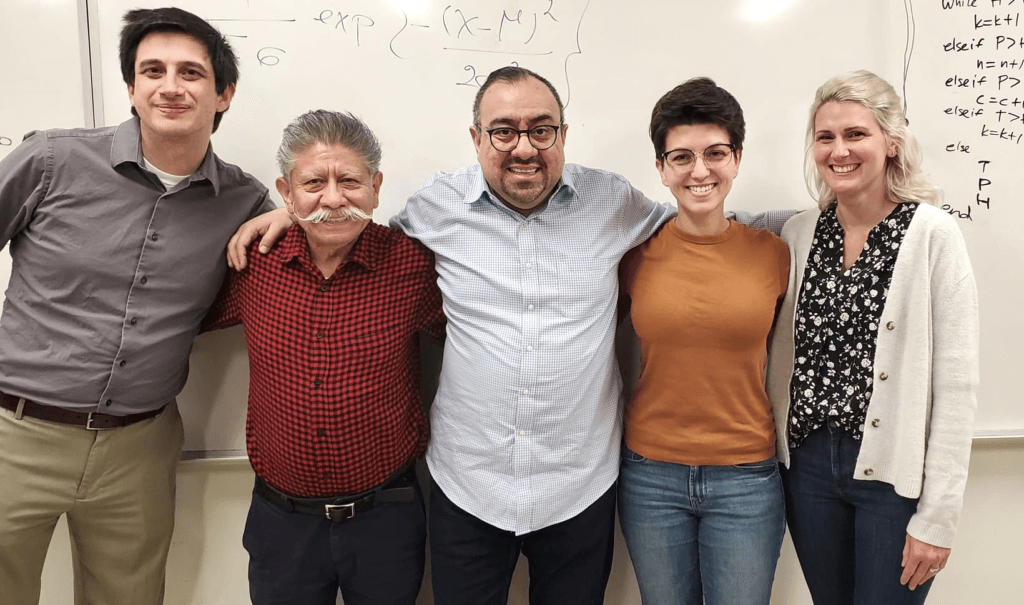 The four-year project aims to attract historically underrepresented students into STEM majors, establish institutional pathways and transferable courses in data science among the institutions and foster a sustainable data science culture that inspires and supports a diverse group of faculty and students.
Plans include offering new data science courses at CSUF and community colleges to ensure undergraduate students across the four partnering institutions have access to cutting-edge curriculum and programs, said project lead Jessica Jaynes, associate professor of mathematics.
As part of the project, plans include creating data science major and minor degree programs at CSUF through collaborative efforts with various academic and administrative groups.
"These activities will hopefully motivate the next generation of students — especially those from underrepresented communities — to pursue data science for their studies," Jaynes said. "After productive discussions with the provost, deans and chairs of various academic units, they share our strong resolve to make this a reality on our campus."
The grant project also is recruiting faculty across disciplines from CSUF and the two community colleges to learn about novel approaches to teaching data science. The faculty fellows will be involved in professional development workshops, conferences, student mentorship opportunities and peer-to-peer collaborations, resulting in a "community of data science learners," Jaynes said.
Faculty co-leading the project are CSUF's Sam Behseta and Armando Martinez-Cruz, professors of mathematics; Kristin Kurianski, assistant professor of mathematics; Dwight Wynne, lecturer in mathematics; Anand Panangadan, associate professor of computer science; and mathematics and computer science faculty from the three participating institutions.
Cal State Fullerton also is a partner of the National Science Foundation-funded SoCal Data Science Program with UC Irvine and Cypress College to recruit and train data science majors. Jaynes noted that Project PIPE-LINE will build upon the program by developing the infrastructure to prepare and train students in data science.
Behseta, 2022 CSUF Outstanding Professor, said such a robust effort is needed due to the "mindblowing growth of the data science discipline and its ability to capture the imagination of the business and governmental sectors, as well as the general public."
"On this campus, we have all the ingredients for building successful data science degree programs, including the core curricular structure, faculty expertise and highly talented and passionate students," he said. "But there has not been a unified attempt to motivate and coordinate the work of the relevant academic units.
"Project PIPE-LINE is a pioneering effort and a step in that direction. It will empower all students to join a welcoming and inclusive learning environment."