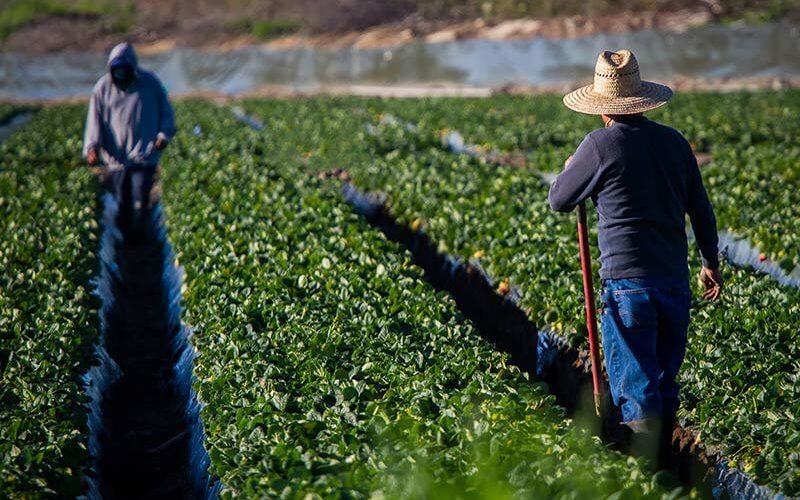 Educator Pablo Jasis has dedicated his career to community-based education to break the cycle of poverty among Southern California's migrant farmworkers.
In 2015, Jasis first led a Cal State Fullerton federal grant project to ensure farmworkers and their families received the equivalent of a high school diploma.
Now, Jasis, a former middle school teacher and professor of elementary and bilingual education, will direct a new five-year grant program to provide 400 farmworkers and their families with high school equivalency instruction, transition to college guidance, counseling and support services.
The U.S. Department of Education's Office of Migrant Education has awarded the university a second nearly $2.4 million grant for "CSUF-High School Equivalency Program (HEP). The award includes $474,039 in first-year funding for the program, which starts this fall.
The program will serve about 80 participants each year who work in the agricultural areas of Orange, Los Angeles and northern San Diego counties. In the future, the program will serve select areas of Riverside County.
"Farmworkers are the best examples of family strength, dedication and hard work among us. They are the true essential workers," Jasis said. "Yet they are still mired in harsh working and living conditions, with scant or non-existent opportunities for better education and employment. They deserve better, and we can continue to support them with this new grant."
Lisa Kirtman, dean of the College of Education, added that community-based education is crucial in bridging educational gaps and empowering underserved communities.
"CSUF-HEP is a perfect illustration of what the College of Education means when we say we are working toward providing a just, equitable and inclusive education," Kirtman said. "This work fosters social mobility and promotes a more inclusive society."
Alumna Susan Rodriguez '23, '97 (M.A. English, B.A. criminal justice), from a farmworker family, is the program's project director. Patricia Feliz '23 (M.S. curriculum and instruction-education for social justice) is the former project director and has taken on new responsibilities within the Department of Elementary and Bilingual Education.
"As a daughter of agricultural workers, this unique program is a wonderful way of giving back to the education and betterment of our families," Rodriguez said.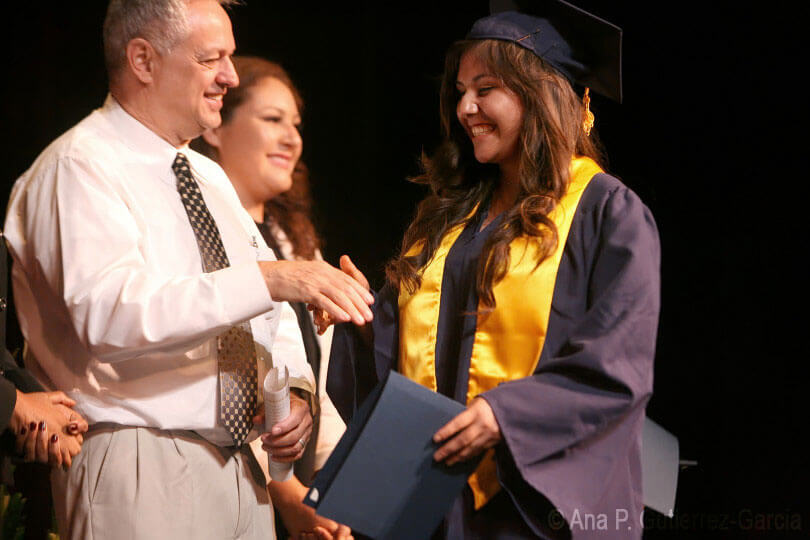 From 2015-20, the first $2.4 million grant served 360 farmworkers and their families in five regional agricultural communities. Participants were from Anaheim, Santa Ana, Ontario, Fallbrook and Vista (San Diego County), and the Coachella Valley. A total of 266 participants earned their high school equivalency, although the COVID-19 pandemic impacted the program.
Building Bridges With Farmworkers
In California, more than 800,000 farmworkers across the state tend fields — from farmland, nurseries, field crops and dairy farms. The grant program aims to provide educational opportunities to adults and out-of-school youth in their communities.
Farmworkers and their immediate dependents, who are at least 17 years old, will receive instructional support to pass a high school equivalency exam to transition to community colleges, four-year universities, vocational training programs or the military.
The program will maximize online and hybrid instruction to increase participants' academic proficiency toward career and college-ready activities. Usually, it takes about six months for participants to complete the program after receiving instruction in mathematics, reading, writing, social studies and science, Jasis said.
"Many of our students are adults and heads of households, with instruction delivered in Spanish or English, according to participants' preference and language mastery," said Jasis, whose research interests include multicultural education, migrant education and anti-racist education.
HEP participants also will receive counseling, transportation and child care support if needed. Instruction is provided in their communities or online through the collaboration of the program's agency partners, which includes organizations serving migrant workers.
Students in the College of Education's teacher preparation programs may serve as instructors. Additionally, activities for HEP participants and their families will be held on campus and led by CSUF's future teachers.
The program also will provide academic and mental health support to participants, with a particular emphasis on creating inclusive learning spaces that promote their social and emotional well-being, Jasis shared.
Assisting in this effort is Marlene Flores-Avila, lecturer in social work, who will provide mental health support and coordinate workshops for participants. Laura Gil-Trejo, director of the Social Science Research Center, will serve as program evaluator, and Cecilia Peralta is the program's instruction and technology coordinator.