For as long as she can remember, costume design has always been woven into Karen Weller's life.
Living in Japan as a young girl, she learned how to sew clothing by watching a professional dressmaker who was hired to create clothing for special family occasions. When she was in sixth grade, she created a costume for her fashion doll as a history project — a 15th century medieval gown complete with a headdress and jeweled trim.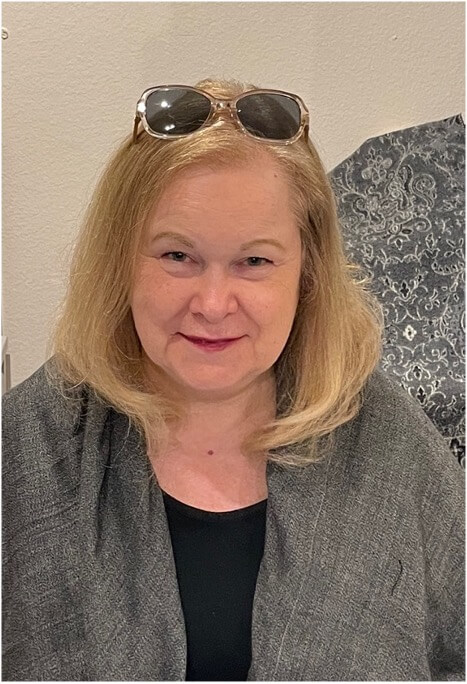 The Cal State Fullerton alumna has since graduated from designing doll clothes to co-founding a design and development company that has created costumes for such entertainment companies as Radio City Music Hall Productions, Sony Entertainment, Universal Studios Hollywood and Walt Disney Productions.
"My education at Cal State Fullerton provided me with a very good foundation and I'm appreciative of all that it has done for me and my career," said Weller '81 (M.F.A. theatre arts). "The department of theatre and dance provided a wonderful array of educational opportunities and encouragement."
Designing Across the Globe
Weller's professional costume design career in themed entertainment started with a little bit of magic — the kind that involves Mickey Mouse. In the 1990s, Disney was in the midst of producing films that were on their way to becoming classics.
Surrounded by the creativity of such films as "The Little Mermaid," "Beauty and the Beast," "Aladdin" and "The Lion King," Weller joined the Disneyland Resort as a costume production manager. In this role, she oversaw the production of many of the costumes that the performers wore across the theme park.
Dressing entertainers for the park's newest shows and parades, Weller found herself at the center of Disney's costume artistry for seven years before she took her expertise overseas to be the wardrobe design manager for Universal Studios Japan, an international theme park that opened in Osaka, Japan in 2001.
Working on costumes and wardrobe for the first–ever Universal Studios theme park to open outside of the United States, Weller and her team created original concepts and collaborated with fabrication vendors to develop prototypes for the first production pieces.
Today, her costumes can be seen in the park's various stage shows, on the characters who interact with guests and on the crews that run the attractions, shops and restaurants. She also continued to work with Universal Studios Japan as a design consultant after the park opened.
"It was a massive project to take on, but it was incredible to see everything come together," said Weller. "Then, to have the opportunity to help maintain the integrity of the original designs that we created and introduce new designs as needed, for over 20 years was an honor."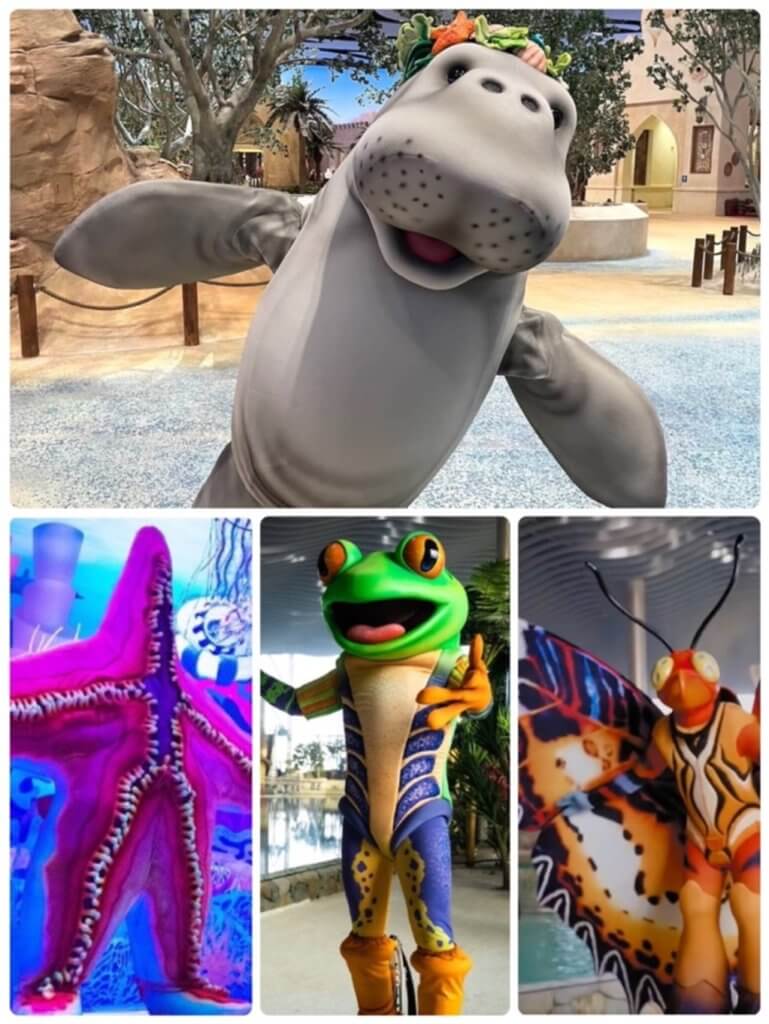 After Universal Studios Japan opened, she was invited to manage wardrobe design efforts for Universal Studios Singapore. Seeing the industry shifting from in-house designers to contracted project designers, she co-founded The Costume Connection, Inc. The design and development company has distinguished itself over the last decade through its work with top–tier entertainment companies, including four Universal Studios Parks, Resorts World Entertainment, Warner Bros. Studios, Samsung Everland and Dollywood.
The company's latest adventure took them under the sea, creating 38 costumes for SeaWorld's newest theme park that opened in May 2023, SeaWorld Yas Island, Abu Dhabi. This venture included costume designs for mermaids and engaging characters that roam the park.
"It sounds cliche, but when you hear that saying, 'Find something you love and you'll never work a day in your life,' it's true. I get to show up to work every day and do something I'm passionate about," she said. "I'm very grateful for that"
Creativity in the College of the Arts
After graduating from the University of North Carolina, Greensboro and spending several years in the merchandising industry, Weller moved to Southern California, where her interest in costume design was reignited by the excitement of the entertainment industry.
"I interviewed at different universities, but a lot of their programs were very theoretical. Cal State Fullerton offered more hands-on experiences. It wasn't just about conceptual design assignments. I had opportunities to make things happen and collaborate with other creative departments, which was very valuable," said Weller.
During her time in the College of the Arts, Weller expanded her design skills, built a professional network and learned the beauty of cross-disciplinary collaboration.
Working on her graduate thesis, the aspiring artist collaborated with multiple creative teams to coordinate such elements as music, lighting and scenic design. Weller said she has carried the skills she learned from that experience into all of her future endeavors.
Throughout her career in the professional costume design industry, Weller has always held strong to her Titan home. In the department that helped her launch a successful career, Weller served as an instructor for 15 years, teaching introduction to costume design, costume construction and the graduate student seminars, as well as mentoring special projects.
"My time at Cal State Fullerton was filled with good experiences and networking opportunities and I made friends for life," said Weller, lecturer emeritus of theatre and dance.
Her passion for CSUF can also be found in the network of artists that she has worked with over the years. She has called upon CSUF graduates to assist on various projects, and to this day, she is always on the lookout for talented alumni to bring onto different assignments.
"My company and I have hired CSUF alumni as project assistants, design assistants and illustrators for projects that warrant additional staffing. That networking keeps our world going around and provides more opportunities for up-and-coming artists," said Weller.
For students looking to pursue careers in costume design, Weller said it's important to gain as much hands-on experience as possible. Not only will those experiences help students hone their technical and design skills, but they will also become talented critical thinkers and problem solvers.
"Everything you do is valuable," said Weller. "So often, we think that the project is the end product, but really, it's the process that's important. The process of creating something is where you learn those critical skills that you'll continue to use throughout your career."