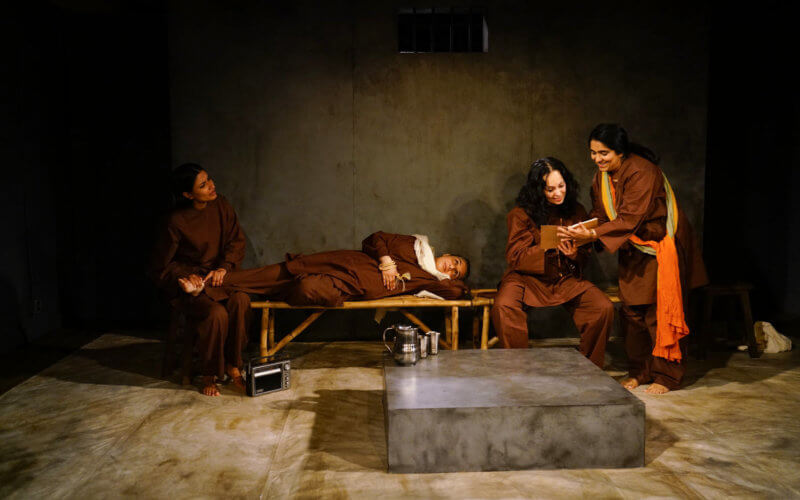 Mapping out costume designs, Hyun Sook Kim doesn't just see vibrant colors, draping fabrics and carefully constructed silhouettes. Woven into the cloth, she sees a fusion of emotion, culture and imagination that transforms the costumes into storytelling agents.
"My purpose in costume designing is to explore meaningful creations in the theater world. My background and upbringing in Korean culture paired with my current experience living in an American society allows me, as a professor and artist, to view my designs from multiple perspectives and practice with a variety of materials," said the Cal State Fullerton professor of theatre and dance.
Kim's dedication to innovative storytelling, diversity and inclusion earned her a spot as one of seven costume designers chosen to represent the United States at the 2023 Prague Quadrennial of Performance Design and Space hosted in Prague, Czech Republic.
The two-week event, which occurs once every four years, will feature work from hundreds of performing arts professionals from around the world.
Kim will display a set of costumes she designed for a 2017 theater production titled, "Acquittal." Written by playwright Shahid Nadeem in 1987 and directed by Noelle Ghoussaini, the play takes place in Pakistan in the 1980s and recounts how discriminatory laws negatively impacted the lives of women and marginalized groups.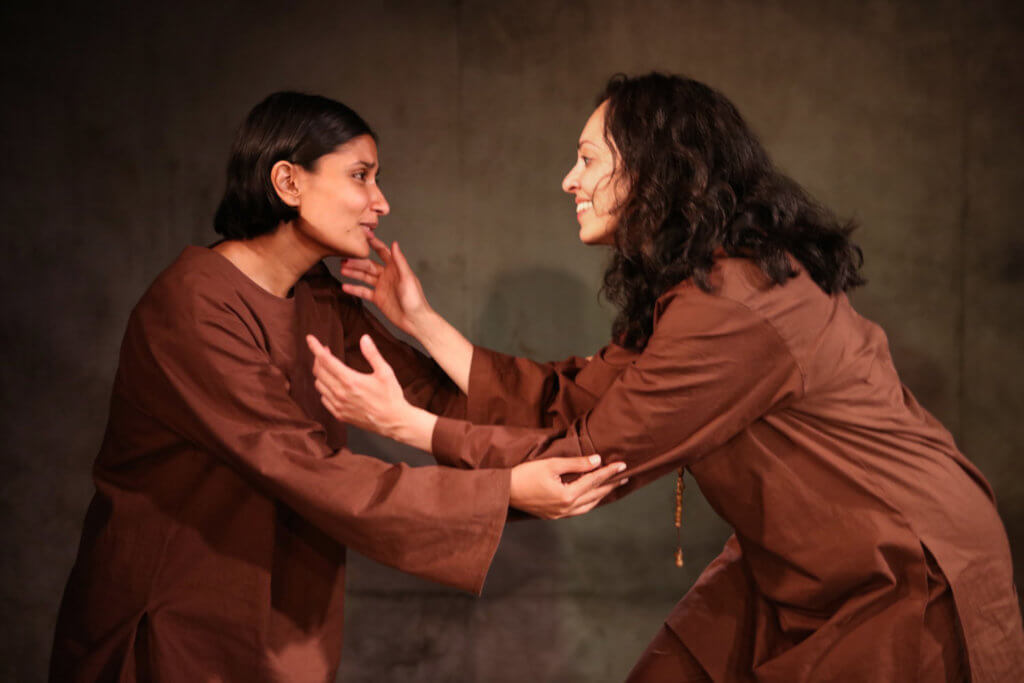 Employing darker tones of red and brown, Kim's designs represent the rage, agony and psychological turmoil of the female characters. The genuine emotion behind the silhouettes and shapes made it a prime embodiment of this year's Prague Quadrennial theme, "Rare," which recognizes the "unique and raw realities that artists create."
"The themes of discrimination, social injustice and racial inequality inspired me, and I was very excited to design for this show as an artist of color and a minority female costume designer. It was an incredible opportunity to promote diversity, equity and inclusion in American theater," said Kim.
This will be Kim's third time presenting her designs at the Prague Quadrennial. After participating in the 1999 and 2019 conferences, she said her experiences have not only benefited her professional career, but they've also played an important role in helping her students succeed.
"My past and current professional experience helps me to understand current trends in the industry, and I weave those concepts into my teaching by engaging students in hands-on practical methods of design," said Kim.
When Jamie Gallagher joined the theatre arts program as a student in 2020, she said that Kim was one of the first people she reached out to because of her extensive resume designing costumes in places such as New York, London, Beijing and Tokyo. Since then, Kim has had an incredible impact on Gallagher's creative career.
"She helped me discover my style and my innovation as an artist," said the theatre arts-specialized studies senior. "She has shown me and my classmates such care and intention while instructing us through our projects. She consistently takes the time and effort to connect with me and check in on my progress in both my educational and career endeavors."
From movie costumes and period styles to graduate-level costume design, all of Kim's classes give students the tools to build a strong foundation for future success in the performing arts industry.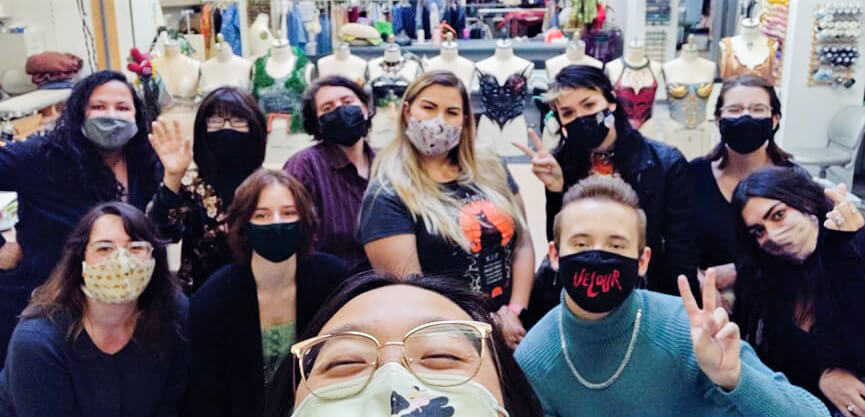 "Professor Kim has guided me step-by-step through several productions helping me to improve my time management skills, organizational skills, preparedness and professionalism," said Carina Holley, a graduate student majoring in theatre arts-design/technical production. "Her teaching methods and assignments always inspire limitless creativity."
In 2019, Kim invited a group of students to attend the conference with her in Prague as part of a study abroad program led by Lisa Long, associate professor of theatre and dance. Throughout the trip, students had the opportunity to interact with artists from around the world, and Kim is looking forward to creating that experience again this summer.
The 2023 study abroad summer session to Prague, Czech Republic, will take place from May 31 to June 20, and it will be led by JR Norman Luker, assistant professor of theatre and dance.
"My experience being a part of this event has had an enormous impact on my teaching philosophy and artistic belief, and it has greatly shaped my professional career," said Kim. "I'm excited that my students will have the opportunity to gain similar experiences as young artists."