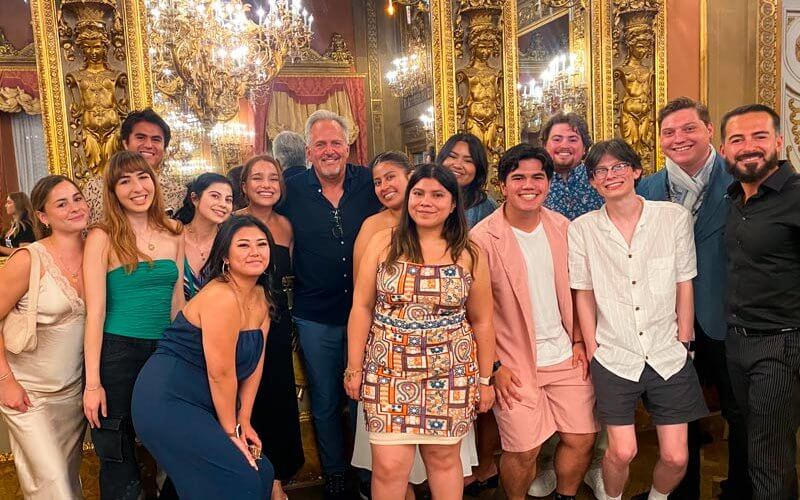 In addition to its beautiful landscapes and Renaissance artwork, Florence, Italy, has evolved into a vibrant hub for modern business.
A group of 20 Cal State Fullerton students had the opportunity to study global marketing in Italy, where they met with local business leaders to understand how Italian companies create and leverage international marketing strategies.
Led by Luis Salem, lecturer in marketing, the study abroad program taught students about international trade theories, market assessments, understanding other countries' cultures and the role of marketing in reaching audiences across the globe.
"One of the features of the trip was a tour of the Ducati Motorcycle company in Bologna, where students had to answer a series of questions about Ducati's global marketing strategies and brand positioning," explained Salem. "The visit gave a unique inside view of the company, which is much more in-depth than simply analyzing a business case in class."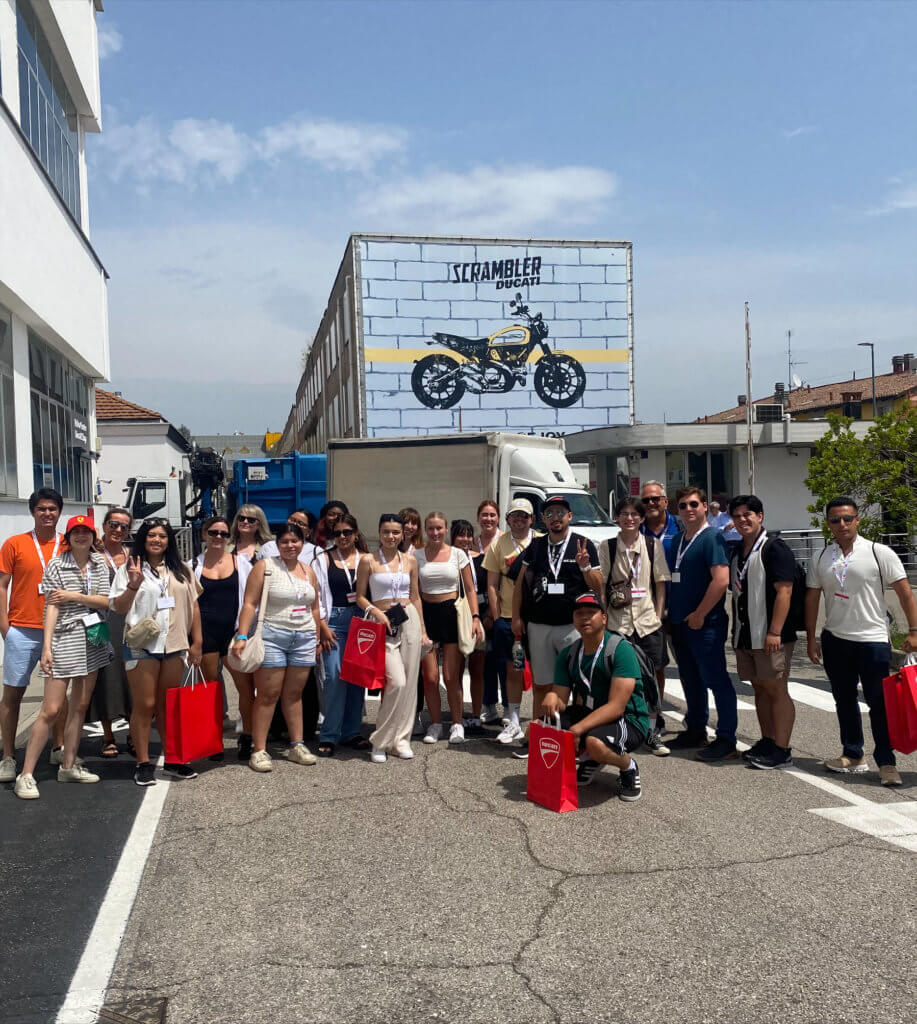 For aspiring chef and MBA student, Aya Morales, the trip presented a unique opportunity to learn how two of her favorite Italian businesses — Pozzo Divino and Giuseppe Giusti — succeed in marketing their loyalty and dedication to their customers. Just as Italy is known for aging fine foods like parmesan cheese, balsamic vinegar, and wines, these businesses prioritize quality and customer relationships.
Morales also noted that these businesses tailored their marketing strategies not only for foreigners and tourists but also for native Italians, reflecting a refined approach to reach a variety of consumer groups. It's a strategy Morales plans to integrate into her future business plans as she hopes to run and own a restaurant.
"The thing about majoring in international business is that a lot of your 'international' experience is written inside of your textbooks," said Morales. "This trip to Italy was a perfect setting for the global marketing course. It summarized topics like multi-cultural business etiquette and how to market different products in different cultures."
Ryan Voigt, a fourth-year international business major, found the study abroad program to be perfectly suited for his career aspirations. Voigt aspires to work in currency exchange and for a company that supports international travel. He said that his experience in Florence offered him a new perspective on Italian culture and provided insight into what it takes to run a successful international business.
"What made me want to study abroad was that I love to travel and see the world," said Voigt. "By studying abroad, I got the best of both worlds by completing a class and learning how to travel independently in another country."
The immersion into Italy's business and history not only broadened these students' perspectives but also provided them with an unforgettable experience marked by academic and personal growth, said Salem.
"This type of experience can be life-changing as it will make our students not only have a well-rounded education but also be willing, in the future, to embrace career opportunities abroad."