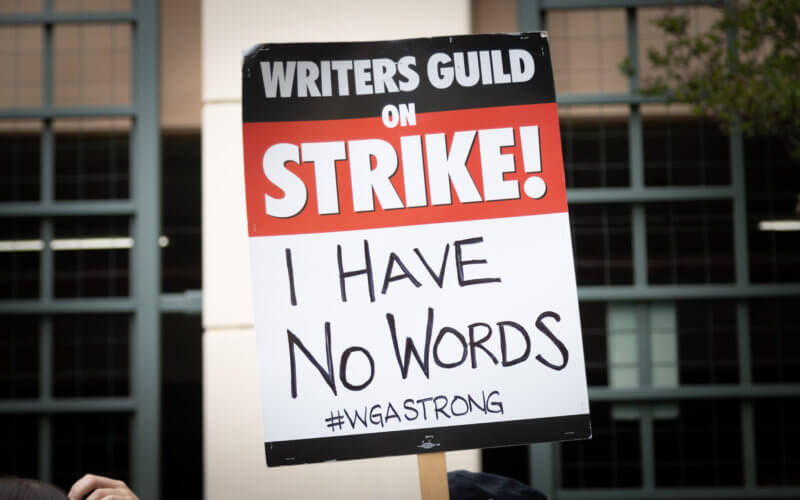 With artificial intelligence rapidly encroaching into the creative filmmaking and writing process, the need to protect the power of human storytelling has become the rallying cry of writers and actors who are currently striking against Hollywood studios.
The pervasiveness of AI is one of many concerns that pushed the Writers Guild of America and Screen Actors Guild and American Federation of Television and Radio Artists to strike against the Alliance of Motion Picture and Television Producers. This is the first time since 1960 that the two unions have walked out simultaneously, taking with them 12,000 WGA screenwriters and 160,000 SAG-AFTRA workers.
Dana Cloud, a Cal State Fullerton lecturer in human communication studies, recently interviewed six actors and writers about their contributions and demands to the studios. The insights were published in a Tempest Magazine article, "This Is a War Against the Studios."
Walking the picket line, writers and actors are calling for equitable pay, AI regulation and studio executives' responsiveness to the strikes, explained Cloud, who teaches an America Speaks human communications course that examines activists' voices from the American Revolution to modern social justice movements like Black Lives Matter.
"Storytelling shapes culture, and you need the beating heartbeat of a person in their point of view in order to be the storyteller that is shaping that culture," said actor Zuri Starks, (an actor with roles in "Chicago Fire," "Days of Our Lives," and "Family Reunion") who is featured in Cloud's article. "Artificial intelligence can't tell the story of the Black Lives Matter movement when it was happening. They weren't there."
Cloud's findings revealed the imminent power behind AI. Background actors could be called into work, scanned once, paid a day rate, and their faces and names are planted into any television scene, said Eric Owusu, a member of the Writers Guild of America in an interview with Cloud. In the writing sector, AI could write the final draft of scripts and a single human writer is kept, losing the collaborative process to strengthen a story narrative.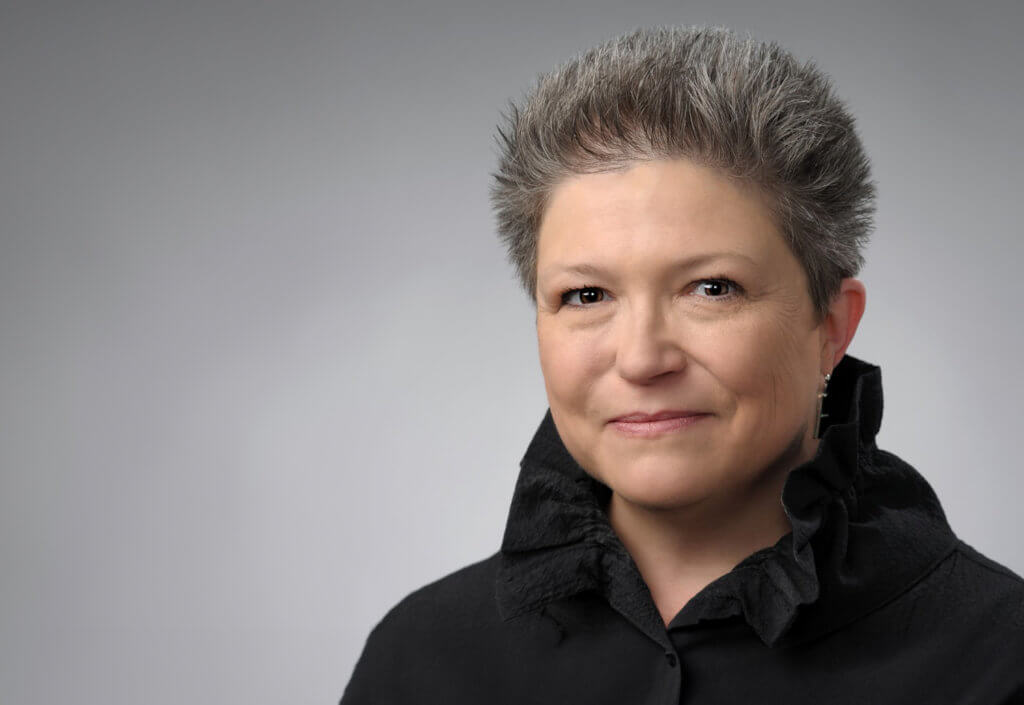 "Studios have the right to use digital images of actors in perpetuity without their consent. The rights over one's body and image are at stake," said Cloud. "Most importantly, BIPOC and queer stories can't be generated from artificial intelligence without the cultural backgrounds of writers."
Network television reruns on public syndication used to ensure actors a certain amount of residuals or royalties, but now that is dwindling, Cloud added.
"In the era of streaming and digital content, there are no set rules for how much an actor or writer should get paid for that streaming content," Cloud said. "The actors and writers are not getting a fair deal out of that."
Cloud interviewed Brit MacRae, a series regular on the NBC Peacock show, "Departure," who shared that she recently received a residual check for two cents.
"It's not that we're asking for astronomical pay. It's to share in the profits that we helped create," MacRae said.
Cloud believes the strike will create long-term benefits for students interested in pursuing careers in cinema and television arts.
"The effects of the strike will only be positive and strengthening for students who are coming out of creative programs in the university, including writing and filmmaking," Cloud said. "What these actors and writers are doing on the streets will set the terms of employment for generations to come. Ultimately, the strike brings home the power of storytelling and its centrality to our culture."