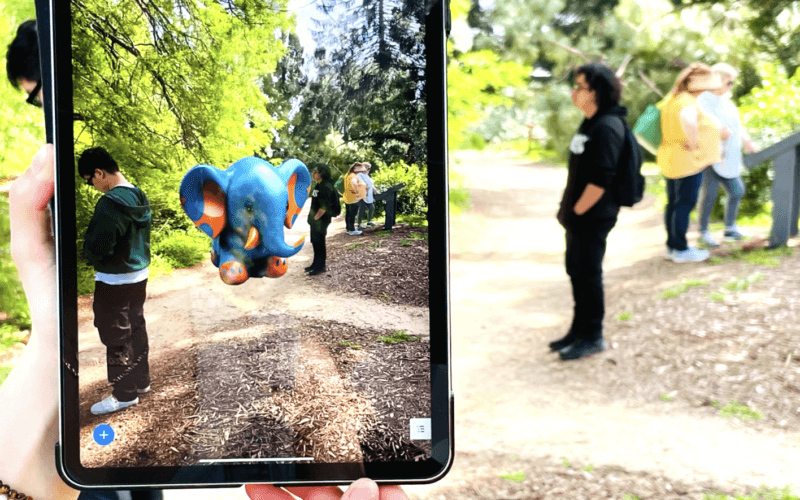 The evolution of artificial intelligence and its impact on the future has raised questions across almost every professional industry, including the arts.
"As designers and artists, how can we make our work indispensable in the era of artificial intelligence? How can we make artificial intelligence technology a tool for us, rather than being replaced or driven by technology?" asked Chen Wang, Cal State Fullerton professor of art.
Inspired by these questions, Wang collaborated with his students to develop the Arboretum project, a virtual garden experience that combines artificial intelligence with augmented reality and artistic design to help users explore and learn in the Fullerton Arboretum.
"The project provides my students with a hands-on understanding of emerging intelligent tools, allowing them to explore what unique qualities make designers irreplaceable in the AI era and how to effectively collaborate with artificial intelligence in their work," said Wang. "This will help prepare them for their future careers in this industry and others."
Creating New Worlds in the Arboretum
Wang developed the Arboretum project in collaboration with Wenlin Han, associate professor of computer science, and the Tuffy Verse Lab, which conducts interdisciplinary research by combining engineering and artistic methods.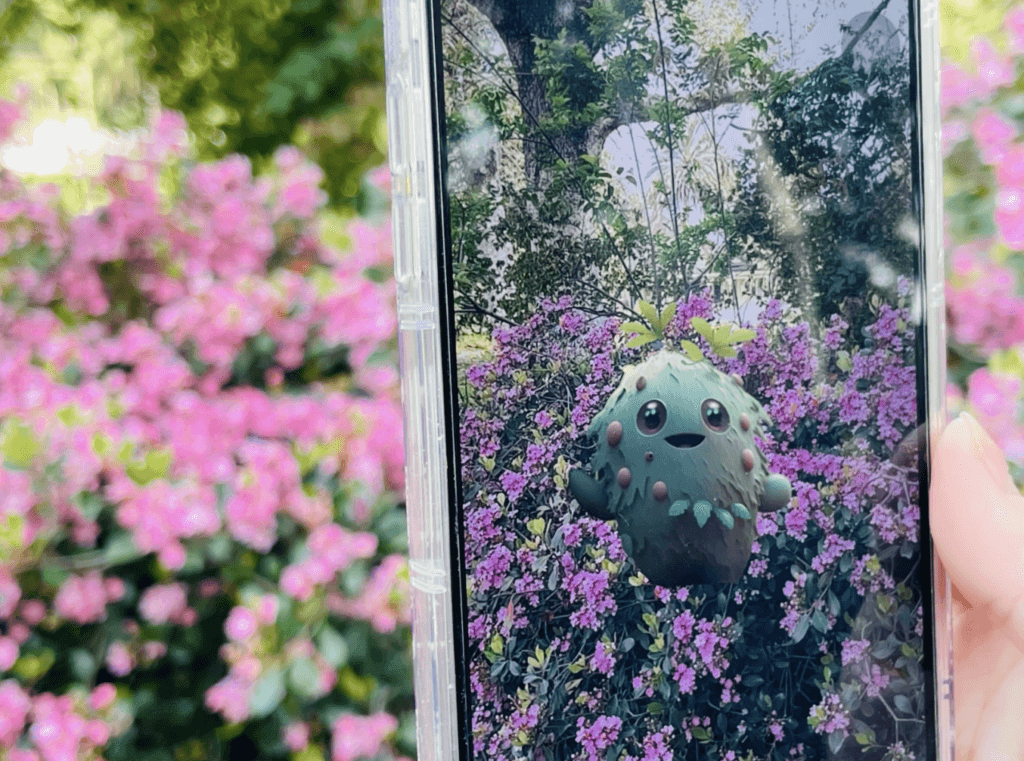 Designed and tested by students in his Computer Assisted Graphics course, the Arboretum project is a virtual garden that can be accessed through a phone application or by scanning a QR Code. Once visitors open the app, it invites them to select an avatar that will guide them through various adventure paths within the environment.
"Using AR technology and AI tools, we can visually display maps, show users' real-time locations and present the growth process of plants," said Wang. "This ambitious project has three key elements: brand promotion, practical features tailored to user needs and the cultivation of environmental consciousness through immersive exploration."
As users follow the guide through their screens, they can participate in learning activities, collect virtual pins, complete challenges and share their adventures on social media. Building the platform for the first time in the spring, Wang said that the students took complete control of the creative process to craft an experience that was not only enjoyable but also addressed user needs and accessibility issues.
In the first phases of the project, students used such AI tools as Midjourney to create different graphic assets for the garden, including virtual human avatars and whimsical animal and plant characters that engage and interact with users. These avatars and fantastical characters use speech and images to convey key information and provide guidance through the garden, including aid for people with disabilities.
Wang said that students learn how to write unique text-based prompts for desired content and work with the intelligence tool to create images that reflect their individual worldview, lifestyle, aesthetic sensibilities, ethnic conventions and cultural traditions.
Students adjusted the avatars' personalities and physical traits to make them unique and personable. This included refining their voice effects and accents and changing their age and gender identity to reflect the diversity of different communities.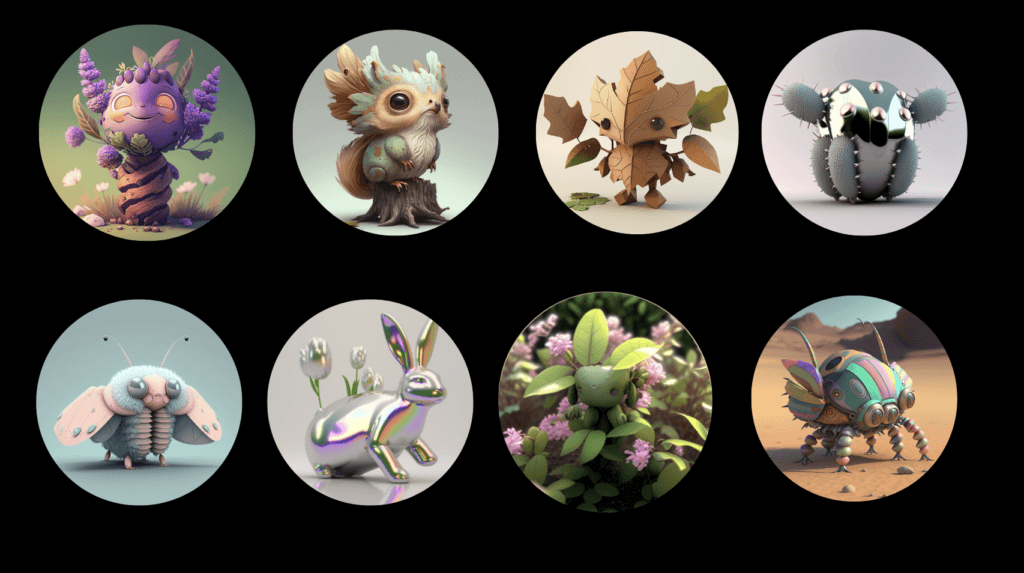 The final phase of the project promotes environmental awareness and community engagement as the overall goal is to foster people's relationship with the environment and inspire them to engage in other ways as well.
"By doing so, we further drive the development of the garden and contribute to building a sustainable future," said Wang.
Building Foundations for Careers in AI
When senior art student Alex Vu started building the project in Wang's class last semester, it was the first time he used AI and virtual reality in his artwork.
"We learned how to leverage AI and control what we want AI to do for us. I know a lot of people think that AI can do this design on its own, but we learned that AI can help us more than replace us," said Vu, who is studying graphic and interactive design.
Working on the application's accessibility and interactivity features, Vu developed artistic and technical skills such as how to test AI tools and how to construct augmented realities that serve specific audiences.
These skills landed him an internship over the summer with Ingram Micro, a global information technology company that provides technological services to national and international businesses. When the company mentioned that they were working on a series of augmented reality projects, Vu had the opportunity to use his newly acquired knowledge to bolster his portfolio.
"I worked on a project to create an AR video that connected with their campaign. I took what I learned in class, and I applied it. I presented it to the company's art directors and they loved it," said Vu. "I felt so proud."
From the beginning to end, Wang said that students also learn critical skills such as prototyping, information architecture and wireframing while developing effective communication skills, collaboration, adaptability and resilience. Students with these skill sets are equipped to lead as user experience designers, user interface designers, augmented reality developers, digital analysts and more.
"Their dexterity in staying attuned to novel tools and methodologies ensures they remain pertinent and competitive throughout their careers," said Wang.
In future semesters, Wang plans to continue teaching students how to utilize AI in their artwork to create meaningful user experiences that integrate multiple disciplines, including public health, engineering, design and computer science.
"Witnessing the young designers I collaborate with engage in these emerging possibilities has been incredibly fulfilling," Wang said. "They're developing skills that bridge the gap between conventional design practices and the ever-evolving technological landscape and fostering a dynamic synergy to propel artistic expression into new frontiers."