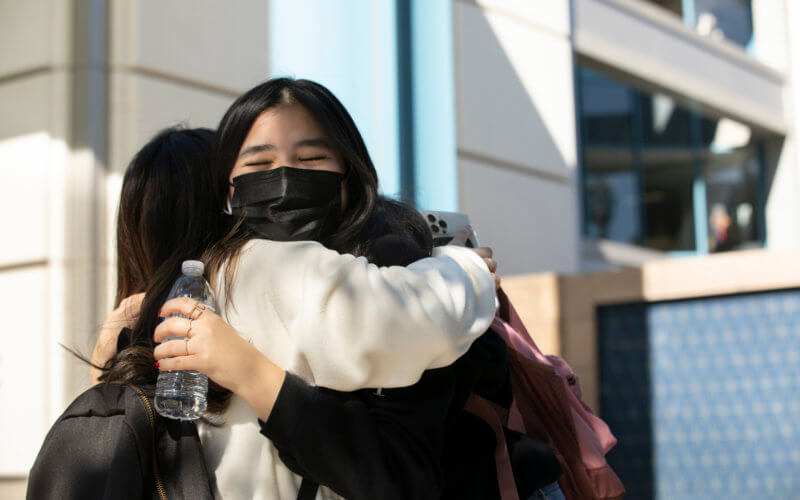 Jessica Kamrath, who teaches a course on the art of happiness at Cal State Fullerton, says there are ways to create happiness on Valentine's Day that don't require being in a romantic relationship.
"If we can reframe our focus on all of the loving relationships we do have — our friends, our parents, our siblings, our co-workers, our dogs (yes those fur babies count) and more — then we realize that love is much more complex and encompassing of all our human connections," said Kamrath, assistant professor of human communication studies.
Kamrath shared tips and tricks on how to make Valentine's Day about more than being involved in romantic relationships.
Kamrath said: "Think of someone you admire, someone you want to be in a 'collaborative work of art' with or someone with whom you already are, and nurture that relationship by showing affection or a small act of kindness.
"Research also suggests that acts of kindness and showing affection are connected to happiness — not only for the other person but also for the person doing the act of kindness or showing affection.
"We intentionally create happiness through our communication behaviors, acts and intentions — we don't 'get' happiness from someone else.
"We can intentionally cultivate human connection and we can nurture those connections in a number of ways that are connected to happiness, such as acts of kindness, compassion, showing affection and more."