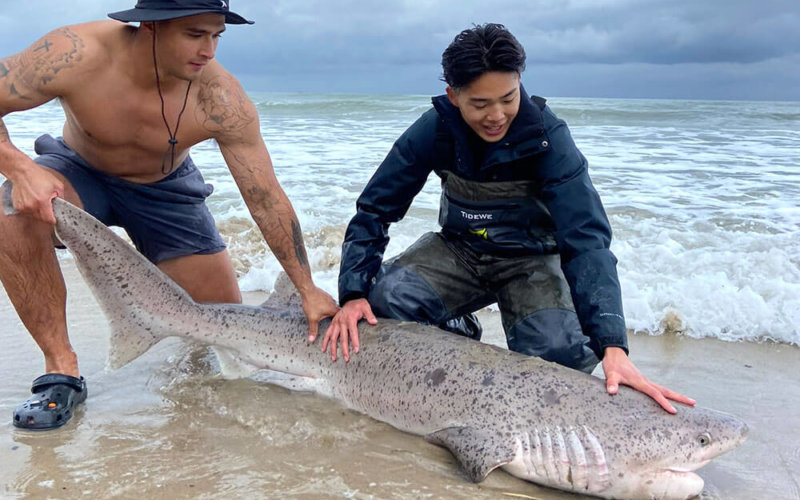 To learn more about the broadnose sevengill shark, Cal State Fullerton biological science student Ryan Le is using DNA to study its genetic diversity and breeding population throughout Southern California's coast.
Le compares genetics within the species population by working with recreational fishermen to collect shark tissue samples. These sharks are released back into the ocean after the samples are collected.
Broadnose sevengill sharks are known to be mobile and migratory, therefore DNA can be a useful tool as it provides genetic fingerprints of individual sharks.
Misty Paig-Tran and Ryan Walter, associate professors of biological science at Cal State Fullerton, are Le's research advisers.
Paig-Tran notes that because the fishing community and scientists don't always agree on methods of research, it is beneficial to have researchers like Le, who has experience with recreational fishing and an understanding of safe protective practices for sharks.
Paig-Tran said: "It is important for future policymakers to be sensitive to the needs of the animals and the fishers who have a passion for the animal.
"These students are our future government workers, policymakers and scientists. They become more equipped to perform and evaluate science with firsthand experience."
Read more about the study.