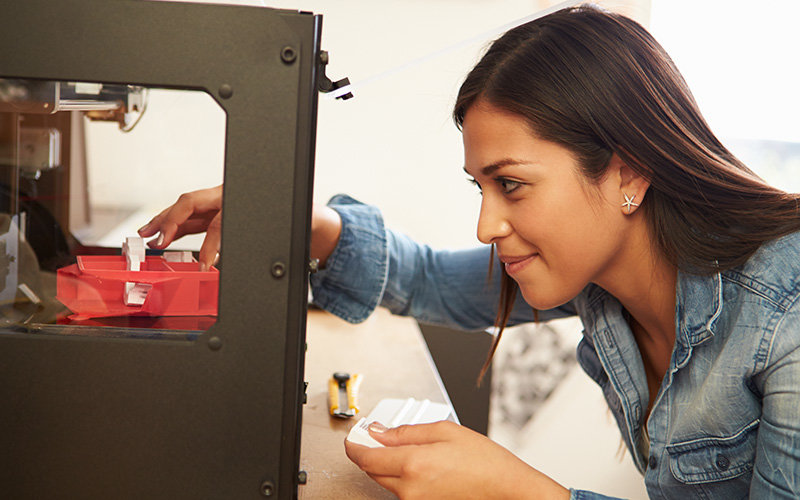 On October 7 (a day recognized nationally as Manufacturing Day), California State University, Fullerton (CSUF) will host a Biomanufacturing Lunch & Learn Workshop. This event will explore the latest developments and recent trends in the world of biomanufacturing and 3D bioprinting technologies.
Sagil James, lead instructor of the CSUF Advanced Manufacturing Engineering Certificate program and the CSU Biomanufacturing Technician program, will be joined by representatives from the Center for Collaborative Research and Prototype Development, a facility within the CSUF College of Engineering and Computer Science. The center aims to foster and assist with collaborative research among ECS faculty as well as partner with various industries for directed engineering.
"Manufacturing Day is a grassroots movement to celebrate the success of modern manufacturing and inspire the next generation of manufacturers," said James. "At CSUF, we are proud to participate in this movement, showcase modern manufacturing facilities, and demonstrate technologies used in today's manufacturing industries. Together, we are excited to motivate the next-gen engineers and manufacturers on advanced manufacturing technologies that pave the way towards an innovative and technology-driven industry offering steady, lucrative careers."
All are welcome to attend. You will see what a day in the life of a biomanufacturing engineer is like, learn what the career outlook is for this field, and see a commercial 3-D printer in action! Local high school students, CSUF students, industry subject matter experts, and representatives from CSULA and CSULB will be present.
Date: October 7

Time: 11 a.m. – 1:30 p.m.

Location: College of Engineering and Computer Science Quad
For more information and to RSVP, visit https://extension.fullerton.edu/professionaldevelopment/bmt