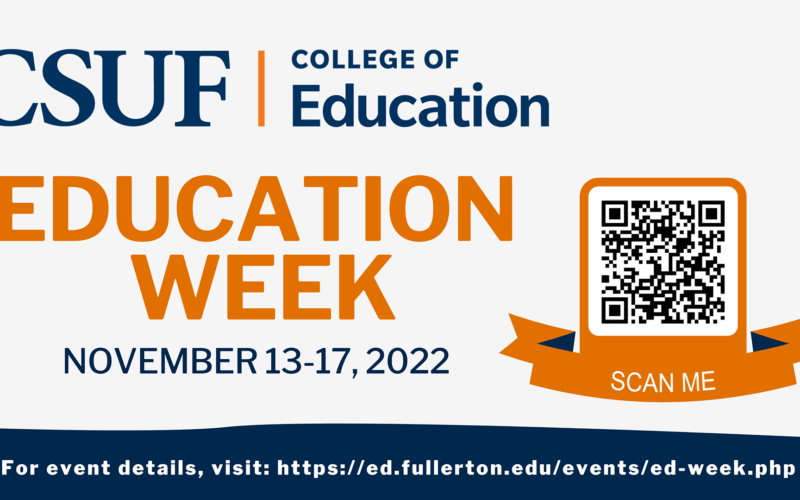 Cal State Fullerton's College of Education (COE) presents Ed Week 2022. Ed Week is an opportunity for the campus community to learn about the impact of earning a credential or degree in education while providing a spotlight for College of Education students and alumni to shine. We encourage everyone to participate and attend all of the incredible events!
Ed Week begins on Sunday, November 13 with Honor an Educator. The Honor an Educator program was created in 2006 as a special event paying tribute to community educators and partners who have made a difference in the lives of their students and communities. Proceeds from this event are used to fund the Honor an Educator scholarship each year.
Other events include:
Learn how you can make an impact in your community at the Future Educator Expo in the HSS Courtyard
College of Education alumni share their journey of becoming an educator and how they positively impact their communities now during the Educator Panels
College of Education faculty and students sharing their research during the Research Symposium
Join our guest lecturers as they guide educators to curate a classroom experience that centers the humanization of BIPOC students.
For more details visit the College of Education –  Ed Week website.