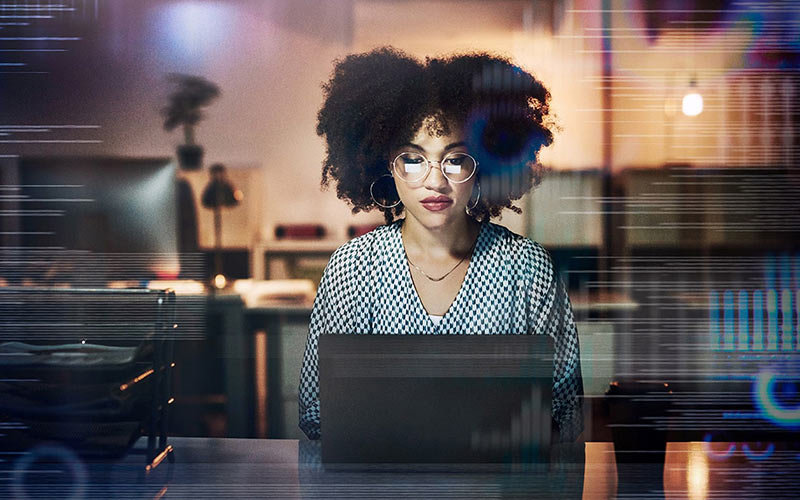 Cal State Fullerton recently started a partnership with SkillStorm that allows you to take courses for high-demand enterprise technologies. Included in the cost of each program is the fee for your first certification exam. We are the first university in California to bring these emerging tech courses to the market!
Through the CSUF Extension & International Programs (EIP) department, you can register for courses in Amazon Web Services (AWS), Salesforce, Pega, and CompTIA. Here's what you need to know.
What is SkillStorm?
SkillStorm is a company that offers courses for cutting-edge technology and platforms. Not only do they equip U.S. businesses and government agencies with well-trained teams, but they also equip individuals with the experience and skill sets to help them get tech industry-certified. SkillStorm is an AWS, Salesforce, Pega, and CompTIA Authorized Training Partner.
What Technology Can I Learn?
Amazon Web Services (AWS)
Among "the big 3 global Cloud providers," AWS is #1 over Azure and Google, with millions of customers and tens of thousands of global partners. They lead the way in supporting today's hottest tech trends, including artificial intelligence (AI), data analytics (Big Data), internet of things (IoT), and edge computing. You will be taught by an AWS Authorized Instructor.
Salesforce is the world's #1 Customer Relationship Management (CRM) platform and is predicted to have a 5-year growth in demand. It is widely used for customer support, sales, and marketing. You will learn from a SkillStorm Salesforce Authorized Instructor.
A powerful low-code platform that teaches artificial intelligence (AI) and robotics skills. When you complete SkillStorm's Pega courses by a Pega Authorized Training Partner, you will be able to sit for 4 different Pega certification exams to become a Pega-Certified Lead System Architect, Robotics System Architect, Decision Consultant, or System Architect.
A leading non-profit organization that helps professionals start a career in Information Technology (IT). With SkillStorm, you can receive training in preparation for CompTIA certifications in CompTIA A+, CompTIA Network+, and CompTIA Security+.
Why Is This Partnership Important?
"As demand for technological skills continues to rise throughout the region, state and across the country, it becomes increasingly imperative that higher education institutions remain cognizant and keep pace with labor demand needs," said Dr. Debra Leahy, Dean for Extension and Associate Vice President for International Programs.
"The partnership allows students to access the skills and credentials that today's labor market demands while building a tech workforce that is more diverse, more inclusive, and more prepared to respond to an ever-changing economy."
How Do These Courses Benefit Me?
According to the World Economic Forum, more than 50% of all employees will need to upskill or reskill by 2025 due to automation and new technologies. By learning AWS, Salesforce, Pega, and CompTIA, you are staying ahead on industry developments and making yourself a valuable asset to any organization.
How Do I Get Started?
These courses are open to anyone who wants to gain in-demand skills for the tech industry. Also, if you register by October 31st, 2022, you will receive a 10% discount! Get started now and advance your tech career.
Browse the course catalog: https://csuf-catalog.skillstorm.com/