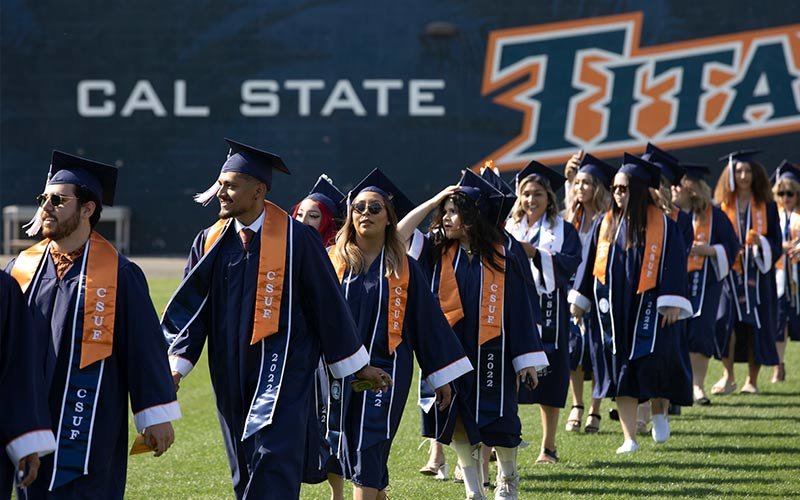 Did you know that you can stay on track to graduate or even accelerate your graduation date by taking a Winter Session class?
Winter Session at Cal State Fullerton allows you to earn credit towards your degree by taking an accelerated course during the winter that is 3 or 5 weeks long. There are 2 different sessions to choose from:
December 17, 2022 – January 20, 2023 (5 weeks)

January 3, 2023 – January 20, 2023 (3 weeks)
This is a great way to knock out a prerequisite or GE course so you can get started on upper-division classes for your major during the spring session.
Karen McKinley, Senior Director of Extension and International Programs, enjoys working on Winter Session (and Summer Session) as part of her portfolio because she truly sees the benefits of it fitting into a student's schedule.
"Winter Session is a great opportunity to complete one class in an accelerated, online format. You have to be prepared to work fast in a 3 or 5-week session, but by completing a session, you'll have one less class to worry about in the Spring semester. You'll also be one step closer to graduating."
Many CSUF students look forward to Winter Session. One remarked, "I love the summer and winter semesters as it is an easy way to get a class completed."
Another student added, "There are enough resources and helpful emails that students receive to register for summer and winter sections. Easy to follow."
Are you ready to get one step closer to graduation? Register now for Winter Session 2023: https://extension.fullerton.edu/winter/registration.aspx