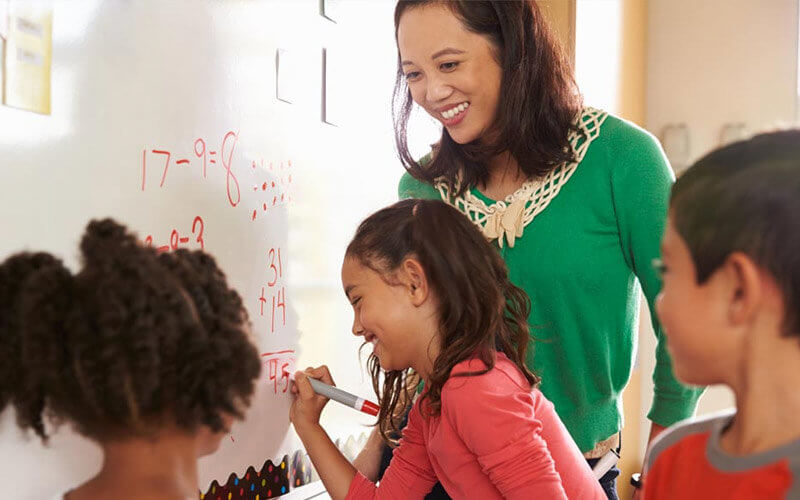 Are you a teacher who is looking to clear their teaching credential? You can clear it online with Cal State Fullerton Extension & International Programs' (EIP) Teacher Induction Program!
The Teacher Induction Program, or TIP, offers both a Traditional Program (2 years) and an Early Completion Option (1 year). Both are fully online with weekly modules. You must have a preliminary credential to apply.
Dr. Antoinette Linton, the Faculty Coordinator for TIP, has over 22 years of teaching experience. She emphasizes that the program has mentor-based support for beginning teachers and allows participants to learn in a supportive environment. "We respect the time demands of new teachers, and our online program allows new teachers flexibility and self-paced learning."
Dr. Linton also discussed the value of the Early Completion Option, where you can clear your teaching credential online in one year instead of two. "The major advantages of the Early Completion Option are reduced costs and time. However, candidates must be ready to work." This accelerated program is fast-paced and requires effective time management.
Whether you're interested in the Traditional Program or the Early Completion Option, the online application process is a free, easy, two-step process. The application for the Early Completion Option closes June 8, 2022. The application for the Traditional program closes August 3, 2022.
Get started at https://extension.fullerton.edu/professionaldevelopment/teacher-induction/apply