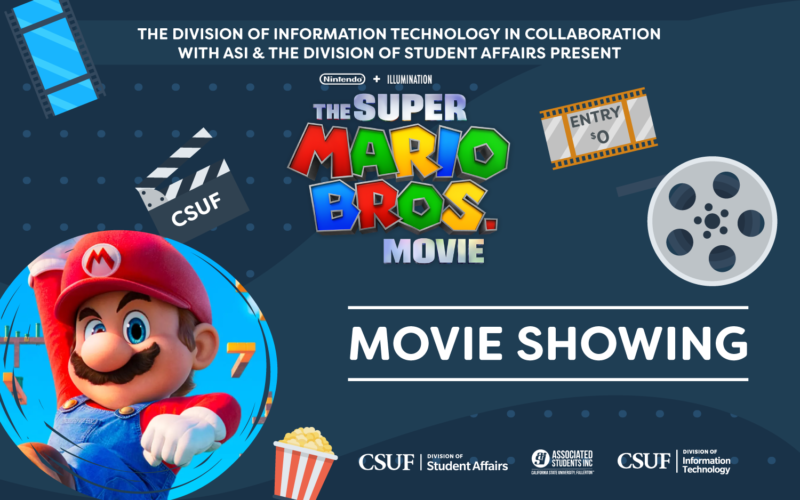 ASI, the Division of Student Affairs, and the Division of IT present: The Super Mario Bros. Movie
Date and Time:
Friday, August 18 from 5 to 7:30 p.m.
Movie begins at 5:45 p.m.
Location:
CSUF Intramural Field
Please RSVP here if you're interested in joining us!
Additional Info:
Friends and family welcome
Bring your lawn mats and chairs
Free In-N-Out while supplies last!