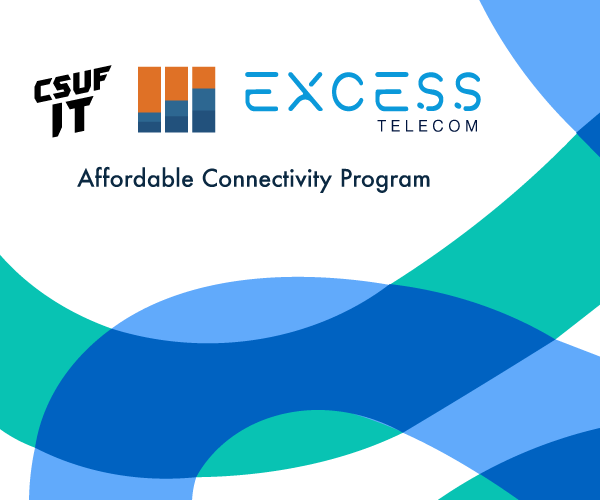 The Division of Information Technology, in partnership with Excess Telecom, is promoting an affordable internet plan. The plan will include a tablet that can also be utilized as a hotspot to connect other devices. Those enrolled in any of the following programs are eligible for service:
Federal Pell Grant
Bureau of Indian Affairs General Assistance
CalFresh, Food Stamps or Supplemental Nutrition Assistance Program (SNAP)
California Work Opportunity and Responsibility to Kids (CalWORKs)
Federal Public Housing Assistance or Section 8
Food Distribution Program on Indian Reservations
Greater Avenues for Independence (GAIN)
Head Start Income Eligible (Tribal Only)
Healthy Families Category A
Low Income Home Energy Assistance Program (LIHEAP)
Medicaid/Medi-Cal
National School Lunch Program (NSL)
Stanislaus County Work Opportunity and Responsibility to Kids (StanWORKs)
Supplemental Security Income (SSI)
Temporary Assistance for Needy Families (TANF) also called: (CalWORKS, StanWORKS, WTW, GAIN)
Tribal TANF
Veterans & Survivor Benefits
Veterans Pension and Survivors Benefit Program (VPSBP)
Welfare-to-Work (WTW)
Women, Infants and Children Program (WIC)
There is a one-time tax fee of $11 for the tablet; however, the plan is free of charge. At the end of the plan year, you will be asked to recertify without additional fees.