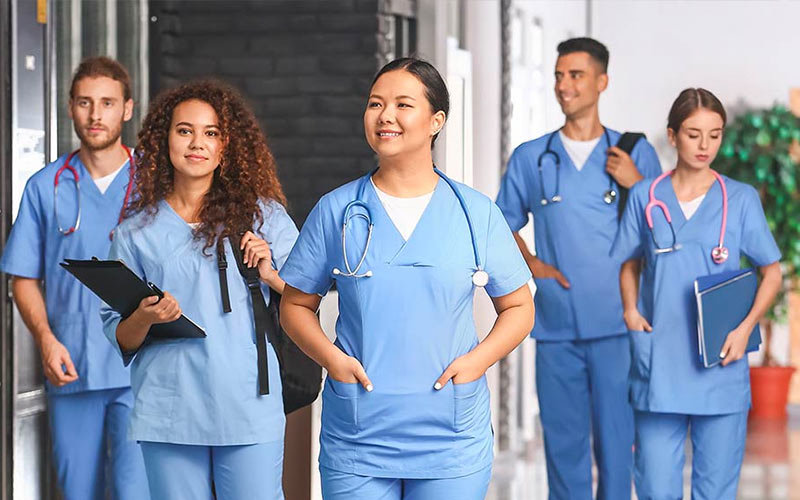 If you're interested in pursuing a medical career but you've already earned a non-science bachelor's degree, it's not too late! You can still become a competitive applicant for health care school.
Cal State Fullerton (CSUF) Extension & International Programs (EIP) offers a post baccalaureate pre-health program, designed for students who have no science background.
This program offers the choice of a full-time (two-year) or part-time (three-year) schedule. There's also a full-time academic finisher program for those who have completed at least one year of general biology and one year of general chemistry.
Brandy Schaal, program lead for the pre-health program, said, "I find myself advising students rather frequently and letting them know that becoming a future doctor is possible for those who have completed a liberal arts bachelor's degree or other non-science majors.
"Seeing students' faces light up after they find out we have linkage programs, or formal agreements, between professional medical schools is a huge relief knowing that they have the opportunity to chart their paths after completing the first year of courses. After graduation, students go on to become medical doctors, physician assistants, dentists, physical therapists, optometrists, and veterinarians," she added.
One alumna, Carlee Blakemore, for example, completed the program in 2017 and went on to be accepted into the David Geffen School of Medicine at UCLA. She is now a resident healthcare provider in Wisconsin!
If you're ready to change career paths and prepare for medical school, applications for the post baccalaureate pre-health program are open now.
Learn more: https://extension.fullerton.edu/prehealth/