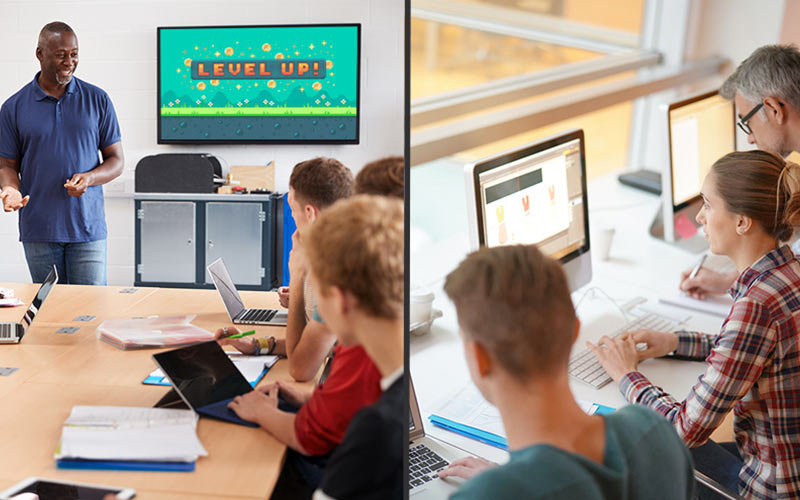 This June, Cal State Fullerton's Extension & International Programs (EIP) will launch its Level Up! Game-Based Learning Microcredential Program.
Game-based learning is a method of education that uses games to provide an interactive, engaging experience for both teaching and workplace learning. In a world where virtual instruction is becoming more common, game-based learning is a valuable field to invest time in.
"Because there are relatively so few experts in game-based learning (GBL), the demand for people with GBL expertise can position them to become the leaders of pedagogy and curriculum in schools, higher education, and the public/private sector," said Randall Fujimoto, an instructor in the microcredential program.
This program is ideal for corporate trainers, learning and development designers, higher education instructors, teachers and administrators. According to Fujimoto, it "provides knowledge and experience that can help participants to innovate and help revolutionize education at all levels, from K-12 schools to higher education to corporate training."
Participants will learn how to understand, evaluate and design games for learning. They will also get to learn through actively engaging and collaborating with fellow program participants, as opposed to the traditional online learning format of watching video lectures and taking quizzes.
The program has a time commitment of 10 weeks, and instruction is fully online. Participants who successfully complete the three microcourses will receive a microcourse digital badge to add to resumes, online portfolios, websites, LinkedIn profiles, and other social media pages.
Sign up for a free info session at noon on May 19. Learn more about the Level Up! Game-Based Learning Microcredential Program.