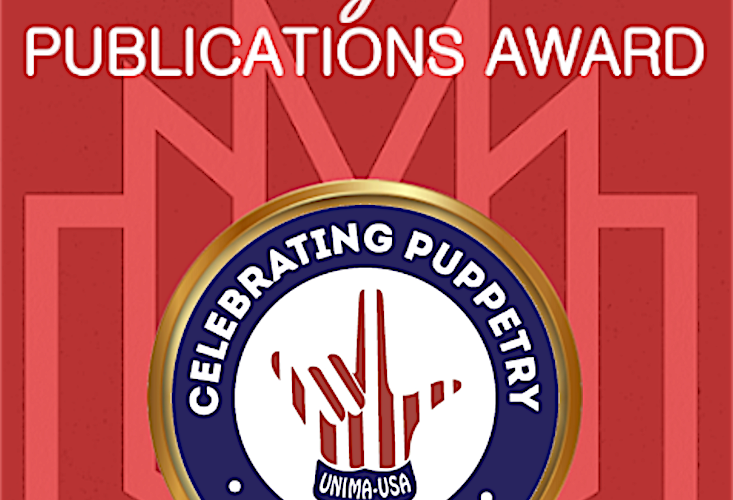 UNIMA-USA (International Union of Puppetry Arts) has awarded Assistant Professor Heather Denyer in the Department of Theatre and Dance, a Nancy Staub Publications Award for Excellence in Publications on the Art of Puppetry. Denyer received this recognition for her article, "A Homecoming Story for African Objects" published in Puppetry International, no. 49, (2021). The award recognizes excellence in scholarship that promotes understanding of world puppetry and object performance.
Denyer's essay traces the histories of two collections of African royal objects: the Benin Bronzes taken from the Edo Kingdom in Nigeria and the treasures looted from the palaces of the Kindom of Dahomey in Benin. The objects were showcased in European museums for nearly 150 years; now, they are finally returning home.
The awards committee noted that Denyer "sheds light on historical incidents and ethical issues posed by keeping African figures appropriated in the colonial error" and "invites readers to address their own assumptions about performing objects and museological assumptions." Denyer has previously published on African puppetry artists, companies, and festivals, and has forthcoming work on puppetry and the spirit.
At CSUF, Denyer and Assistant Professor Kathryn Wilson have co-developed a course in puppetry arts. Students apply new understandings of a variety of forms and materials through creative problem solving to puppetry design, creation, and manipulation. The course also promotes investigation into global puppetry artists and develops understandings of world puppetry traditions and object performance theories. This year's course has featured public sharings and performances with silhouettes displayed in the Arboretum in February and shadow puppetry shows in the Pollak Library in March. There will be exciting puppetry shows that are sure to bring joy to all on April 11, 18, and 20 between 10:30 and 11:30 a.m. in the Quad.