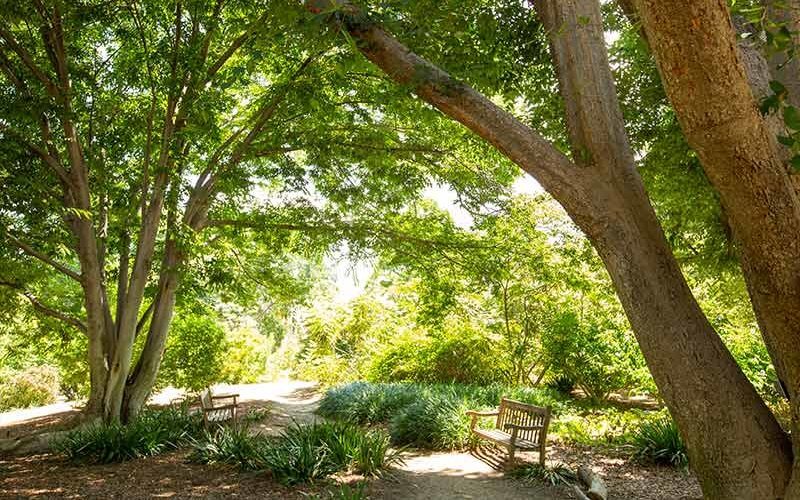 A recent snapshot of the Fullerton Arboretum's "Plants of Mexico" collection showcases the progress arboretum horticulturists have made in the garden since returning to work full time thanks to a $100,000 matching grant from the Mysun Charitable Foundation.
The 26-acre botanical garden, which includes many rare and threatened species, closed to the public in March 2020 following health and safety guidelines in response to the COVID-19 pandemic.
Thousands of plants and trees inside the arboretum were at risk with a massive overgrowth of weeds and runoff from winter rains, said Harriet Bouldin, development, membership and volunteer manager for the Fullerton Arboretum. Meanwhile, the arboretum's horticulture team of four people was limited to two days of work in the garden per week.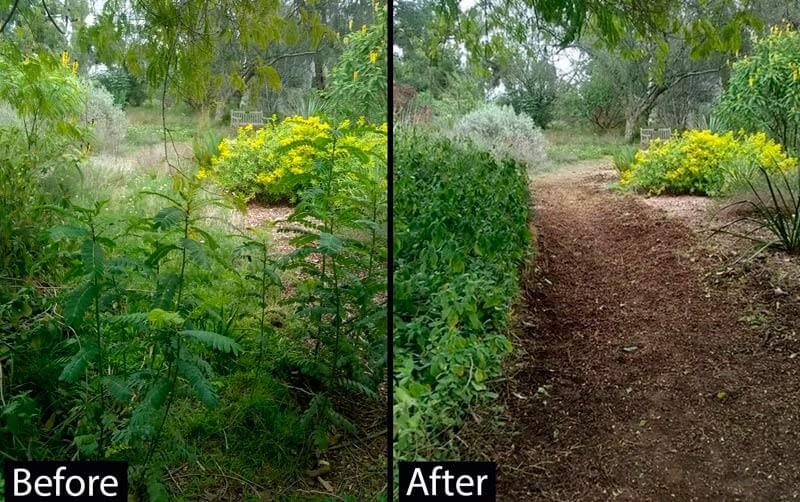 "The before and after photos are an example of the tremendous overgrowth that took place while our staff was on furlough," Bouldin said.
The Mysun Charitable Foundation, which supports projects relating to plant and land conservation and environmental education, awarded the $100,000 grant to help bring the arboretum's horticulture team back to full-time work, matching up to $100,000 in donations from supporters across campus and in the community. The donations that were matched were given between Aug. 3 and Oct. 30, 2020.
"The progress has been slow but steady, and the work has been transformational," Bouldin said.
In addition to care and maintenance inside the garden, the horticulture team also works on conservation and research projects. Bouldin said she hopes to bring back volunteers to support the team of horticulturists once conditions are safe again.
"Although the arboretum remains closed at this time and we do not know when we will open, we are now able to give full-time care to all that grows in our living collection to survive and thrive," Bouldin said.
The foundation has supported several projects at the arboretum, including a student-led geographic information system mapping of the arboretum, a student garden ambassadors program for entertainment and tourism communications students, the Children's Environmental Education Program for K-12 students and a distance learning program featuring the arboretum's desert collection.