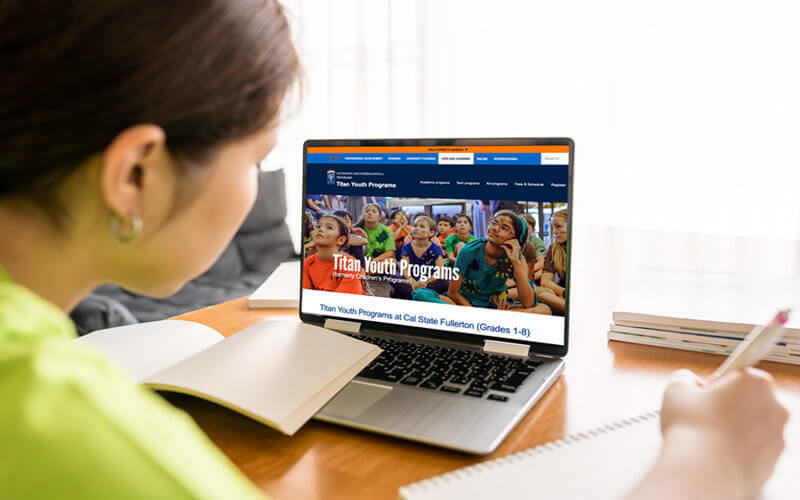 Reading, writing, science and coding games are among the Titan Youth Programs courses that are being offered for the first time during the spring semester due to the popular demand of Titan Youth Programs summer courses. Registration for spring 2021 courses begins on Feb. 10.
These virtual, interactive "academic" or "tech" experiences are for students who would benefit from enrichment courses or need extra help in particular subjects. Courses are available to students in grades 1-8 at various times from March 1 through April 30.
Academic courses last for three weeks and tech courses for six weeks. Class sessions are one-hour long and occur once per week. Each course will feature real-time and interactive teaching supplemented with online instructional materials that are accessible anytime.
Courses will be hosted on Google Classroom and Zoom. Students will receive a class packet with information to access the course after registration.
View the schedule and fees and register beginning Feb. 10 through Extension and International Programs.