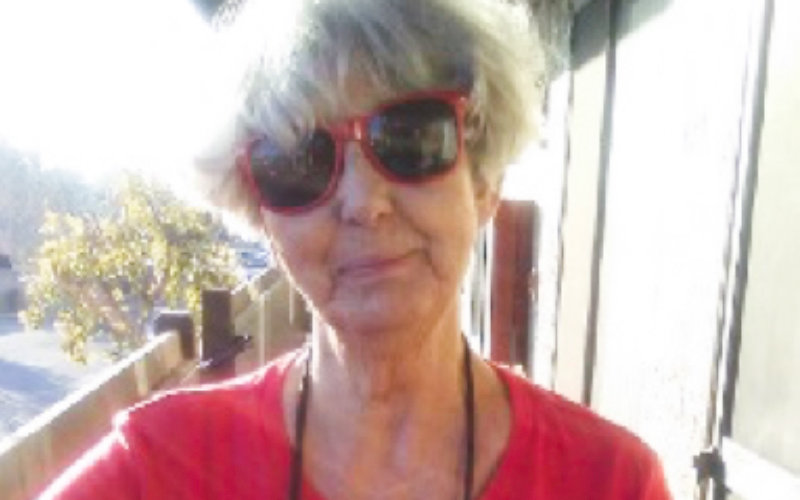 "I was told all my life that I would not amount to anything — that I was stupid and lazy and only good for being hired out as a farm helper." Now, Elke O'Brian has disproved that. At the age of 82, this proud Titan is fulfilling her dream of graduating with a master's degree in gerontology from Cal State Fullerton.
Committed to lifelong learning and helping older adults, O'Brian is the 2021 recipient of the Betty Robertson Award from CSUF's Osher Lifelong Learning Institute.
A native of Germany, O'Brian was born in the midst of World War II. Her father was a German soldier who was killed when she was only 2 years old. Despite a tumultuous childhood, she was determined to grow from the experience, and by the age of 24, O'Brian had immigrated to the U.S. "I slowly healed from the wounds of neglect, abandonment and discouragement that I experienced growing up in Germany," she shared.
In caring for her ailing mother, who was battling Alzheimer's disease, O'Brian realized that she wanted to "encourage and serve older adults who could not speak for themselves." At the age of 64, she registered for nursing courses at a local college, but discovered that she could not enroll without a GED. In just six weeks, she fulfilled that requirement with exceptionally high marks.
During the nursing program, O'Brian found her true calling: gerontology. She enrolled at CSUF, earning a bachelor's degree in sociology en route to a master's in gerontology. In recognition of her efforts, she was named "Most Inspirational Student" and was invited to give a commencement speech to the Class of 2014.
O'Brian would go on to pursue her master's degree, but not without a few obstacles along the way. "The biggest roadblock became my health — with heart disease, chronic obstructive pulmonary disease and severe pain in my lower back, I could hardly walk," she confided. "I also shattered my left shoulder, which needed to be replaced and left me with a long hospital stay and rehabilitation."
Due to her health issues, O'Brian's master's thesis project was delayed. But much like her past hurdles, she was not going to let this one stop her. She continued taking classes to maintain her enrollment at the university. "I learned how to encourage myself — 'I am finishing my master's thesis project because I said I would, and I deserve it,'" she affirmed.
She also credits her persistence to supportive professors. "They were always of great help and encouragement, and they did not give up on me."
After graduating, O'Brian plans to write articles for older adults detailing alternative approaches to healing. She also hopes to be a role model for the younger generation, and most importantly, for her five children, 15 grandchildren and five great grandchildren. Her message to them? "Never, never give up."