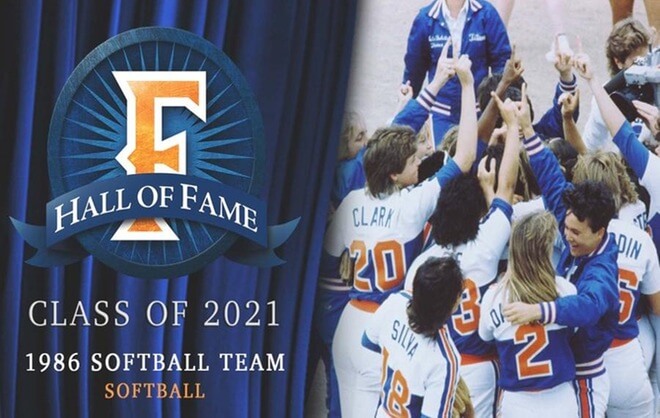 The 1986 softball team, which won the Women's College World Series, is being inducted into the 2021 Athletics Hall of Fame.
Fullerton entered the 1986 postseason at 50-9-1. The Titans beat Texas A&M in the finals to take the championship.
Members of the 1986 National Championship team already in the hall of fame are head coach Judi Garman, assistant coach Kathy Van Wyk, Susan LeFebvre, Connie Clark. Continue reading in Titan Athletics.